The truly scary politics of horror movies
We scored 74 horror films for racial and gender bias, and sexual violence. The results, in an original comic
Published October 29, 2013 11:00PM (EDT)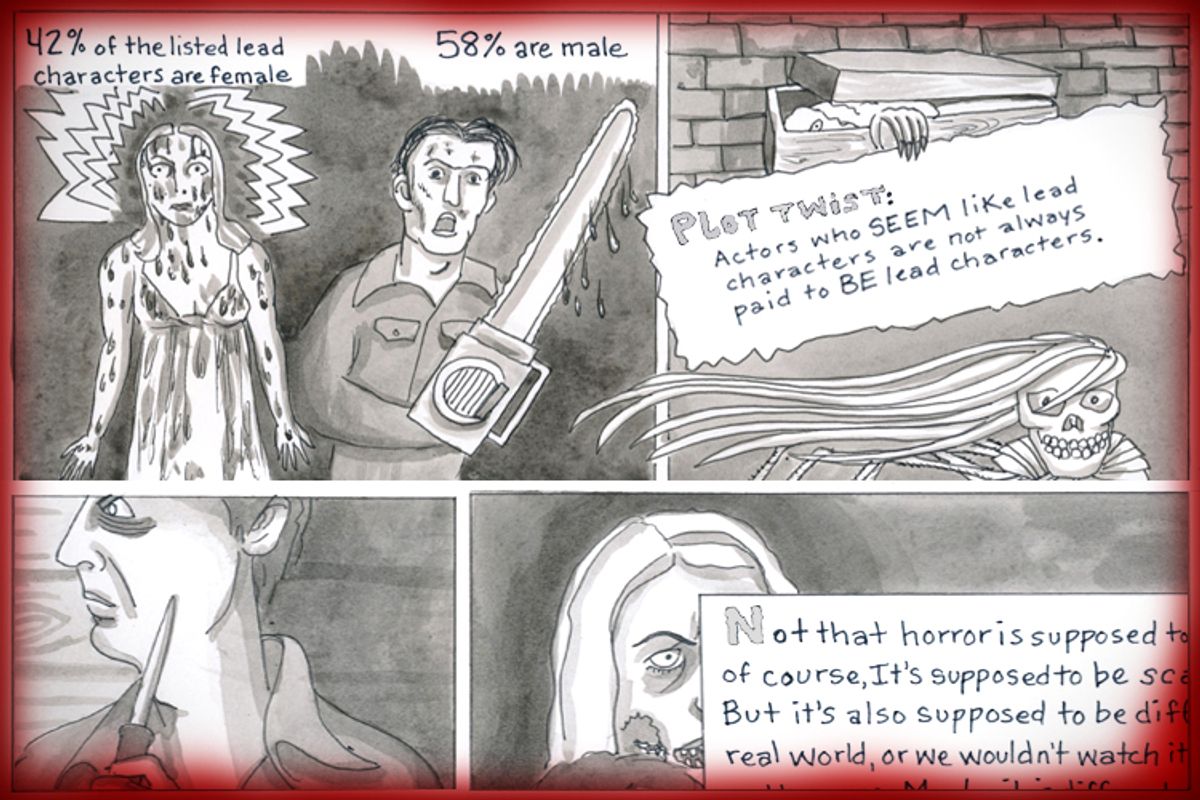 Anne Elizabeth Moore is the author of "Unmarketable" from the New Press and a series of memoirs from Cantankerous Titles including "New Girl Law" and "Cambodian Grrrl." Her cultural criticism has appeared in the Baffler, The New Inquiry, Jacobin, Tin House, and Al Jazeera, and she does a monthly comics journalism strip on gender, labor, and culture for Truthout called "Ladydrawers."
MORE FROM Anne Elizabeth Moore
Gabrielle Gamboa is a cartoonist, illustrator, and visual artist. Her work has appeared in The San Francisco Bay Guardian, Bust, Truthout, and in various anthologies. Her adaptation of Nathanael West's "Miss Lonelyhearts" is serialized at the Comics Workbook Tumblr, and she is currently working on an original graphic novel set in late 1940's Los Angeles. Visit her at www.gabriellegamboa.com.
MORE FROM Gabrielle Gamboa
---
---
---