With summer in full swing, it's prime time to set out and enjoy your vacation. Whether you're packing up for a longer getaway, preparing for a weekend jaunt, or setting out for that hiking trail or campground you've been dying to see, here are five bags that do the heavy lifting for you.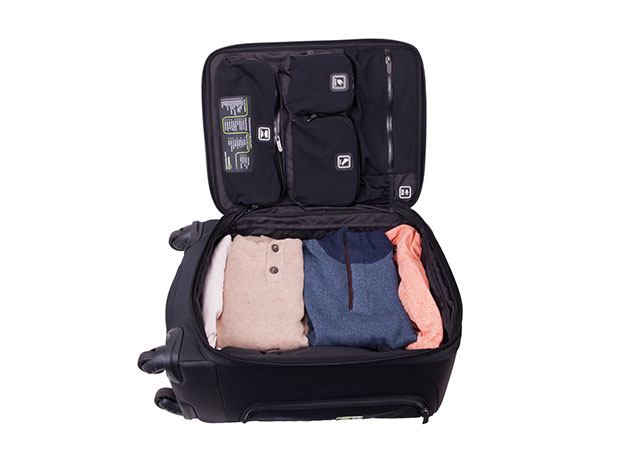 Genius Pack G3 Carry-On Spinner
Genius Pack specializes in creating innovative luggage, and their G3 Carry-On Spinner is no exception: it's racked up awards for Best Carry-On Bag from Travel & Leisure Magazine and Fodor's Travel. The G3 meets carry-on standards and can also expand to unleash 25% more packing space. Dedicated compartments for socks, chargers, and undergarments and a permanently embedded packing list guarantee maximum interior organization, while a separate compartment lets you keep dirty clothes isolated.
Buy Now: $189, reduced from $298.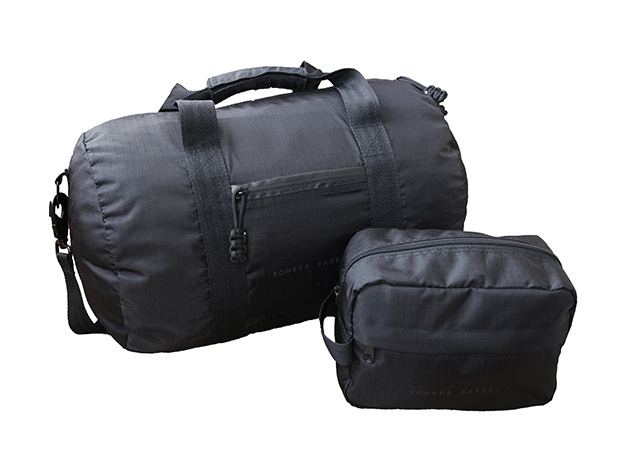 Bomber Barrel Duffel Bag Complete Set
The military-grade Bomber Barrel Duffel raised over $400,000 on Kickstarter (making it the site's most funded bag in history), but you can snag it for $69.99. It's a must-have for short trips or as a hyper-organized everyday bag, with carefully designed inner and outer pockets and an included mini travel kit for toiletries or other small essentials. Weather-resistant materials and waterproof zippers protect it from the elements, and emergency paracord zipper pulls and a quick release shoulder strap make it look as cool as it is functional.
Buy Now: $69.99, reduced from $200.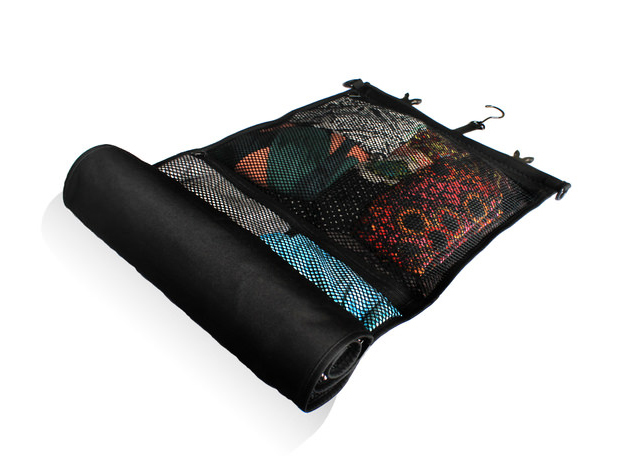 Rolo's Travel Bag lives up to its name: it rolls up your clothes in separated mesh zip compartments, keeping everything organized and easy to find. It acts as a portable wardrobe with an included 360-degree hook: open the bag, swing the hook around, and hang it up for an instant mini-closet. Waterproof nylon construction and a lightweight design make it an excellent choice for the great outdoors, and it easily attaches to larger hiking or camping bags for additional space. It's a great value at $42.99.
Buy Now: $42.99, reduced from $49.99.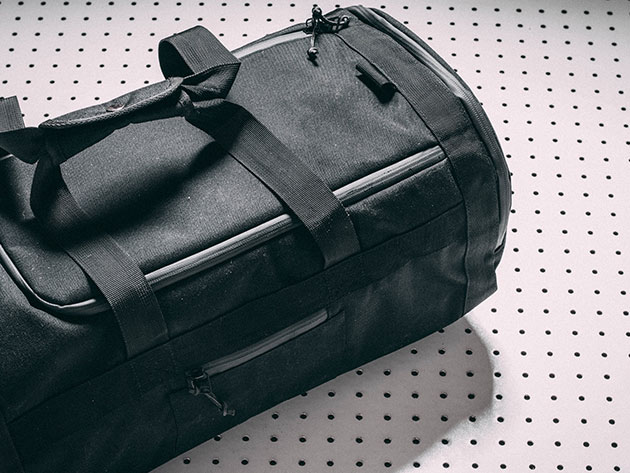 Unsettle & Co. started making bags with bicycle commuters in mind, but the features on their multi-functional Duffel Pack make it a desirable pick for anyone. It easily converts from a duffel bag to a backpack for easy transport, and its dry-bag inspired rolltop and waterproof zippers to take sudden rainstorms in stride. The three-way zipper main compartment, padded laptop compartment, and dedicated shoe compartment separate your work life from your personal gear, and removable shoulder straps and tuck-away backpack and handle straps let you customize all of its handles for peak flexibility. This highly-rated Commuter Duffel Bag is on sale right now for $89.99.
Buy Now: $89.99, reduced from $119.
Genius Pack Travel Backpack with Integrated Garment Suiter
This addition to the Genius Pack family hides a wealth of useful features inside an understated, classic design. The Travel Backpack's rear zipper flaps open to reveal a tri-fold garment suiter to keep your hanging garments fresh and unwrinkled. Genius's Laundry Compression section, tech accessory pockets and padded laptop compartment keep things organized and secure, while the included GP Charger juices up your phone on the go. This bag is lightweight, carry-on approved, and ready for action at just $179.99.
Buy Now: $179.99, reduced from $198.
The Salon Marketplace team writes about stuff we think you'll like. Salon has affiliate partnerships, so we may get a share of the revenue from your purchase.