If nothing during Amazon's Prime Day really caught your eye, we've created a roundup of premium juicers and blenders that are still available on the web for unbeatable prices. Unlike other random electronics or household items, you'll can pretty much always find an excuse for a juicer or blender: use it to meet your nutrition and fitness goals by making a fresh smoothie or juice to fuel up before or after your next workout.
While expensive blenders and juicers are appealing, you don't have to spend a fortune to enjoy the same health benefits of using a name-brand device versus one of our top four picks below:
1. Braun PureMix Jug Blender With Smoothie2Go Set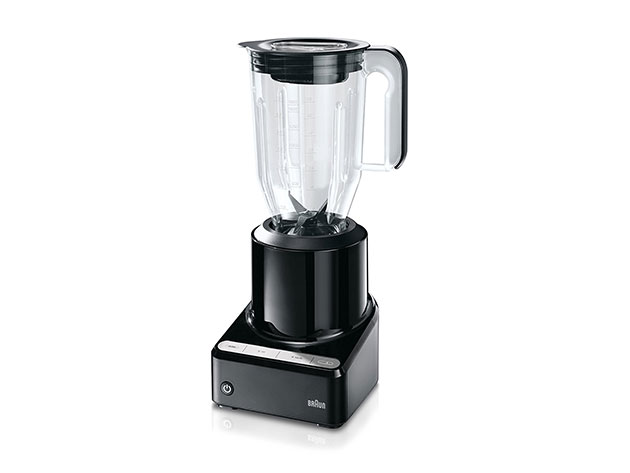 The Braun blender is streamlined and easy to use: it features two modes and a set of innovative blades to help you blend smooth, consistent smoothies. You can safely remove the blades and throw it in the dishwasher for easy cleaning, and you can use the patented measuring cap to perfectly measure out ingredients. If you want to make savory creations, you can use the ThermoResist glass pitcher to blend hot ingredients (think freshly steamed veggies for a puree) with ease.
Usually, this Braun PureMix Jug Blender With Smoothie2Go Set is $79.99, but you can get it now for $45.
2. Kenwood Hand Blender + Attachments Kit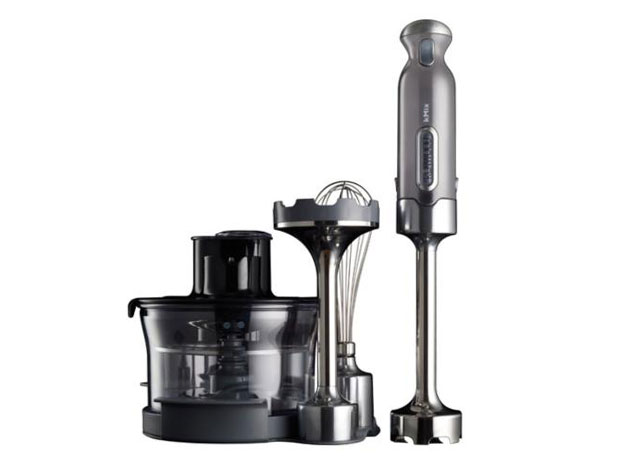 If you're looking for a kitchen appliance that does more than just blend, check out this Kenwood hand-held blender— it includes a bunch of different attachments that let you effortlessly chop and mix with five different blending speeds. You can make soups directly in your chosen saucepan, use a versatile mix of veggies and fruits in your blending efforts, and enjoy consistent and better experience every time, thanks to the stainless steel reversible slicing/shredding disc.
Usually, this Kenwood Hand Blender + Attachments Kit is $149.99, but you can get it now for $129.99.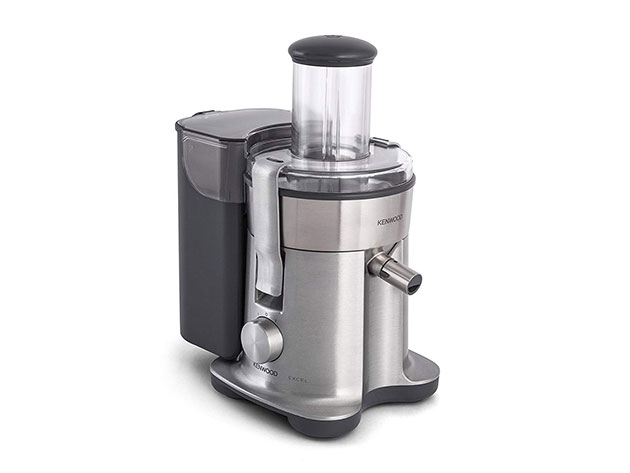 If you prefer freshly squeezed juices, this Kenwood juicer helps you make them without the notorious mess that most juicers produce. This high-performance juicer lets you choose between two different speeds to handle hard foods (like apples) or soft items (like oranges), with less pulp. You can also mitigate any cleanup with the patented anti-drip valve.
You can get this Kenwood Excel Juicer here for $169.
4.  Kenwood ThermoResist Blender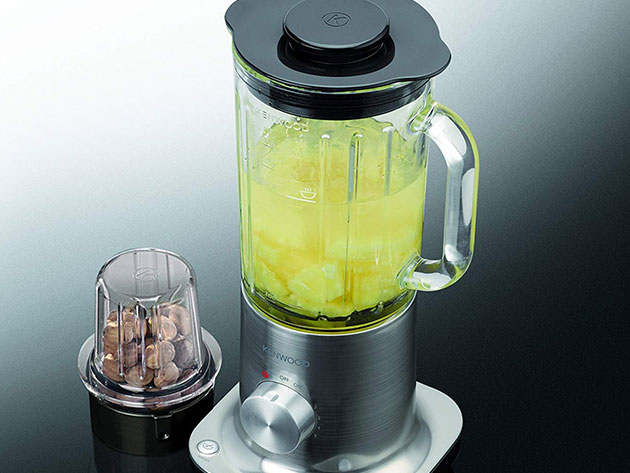 No blender is more versatile than this Kenwood temperature-neutral blender: it easily handles both hot and cold foods without damaging the blender itself, thanks to these stainless steel blades and a thermal shock-resistant goblet. Not only can you mix everything from soup to ice, you can also use the pre-programmed buttons to quickly prepare specific meals, or even grind up herbs, spices, coffee beans and grains with the included mini chopper and mill attachment.
Usually, this Kenwood ThermoResist Blender is $249.99, but you can get it now for $145.
The Salon Marketplace team writes about stuff we think you'll like. Salon has affiliate partnerships, so we may get a share of the revenue from your purchase.