Aromatherapy is an inexpensive, easy way to help lower your stress level. Some scents, like lavender, have plenty of studies backing up their claims to help you find your zen, but there's no doubt that a great-smelling room can boost your mood even if your essential oil of choice hasn't been rigorously studied. Diffusing your essential oils is better for setting the mood than applying them to your body's pressure points — here are four essential oil diffusers to up your aromatherapy game.
ZAQ Noor Essential Oil Diffuser with Color-Changing Lights
This small-but-mighty oil diffuser has a modern conical design and vibrant LEDs. It's incredibly simple to use — just pop the top of the cone off and add water and your oil — and enjoy the soothing scents of essential oils in your home or office. Its unobtrusive size makes it perfect for space-saving aromatherapy junkies, and the LEDs are a fun addition for a kid's room.
MSRP: $44.99
Smart Alexa-Compatible Ultrasonic Aromatherapy Diffuser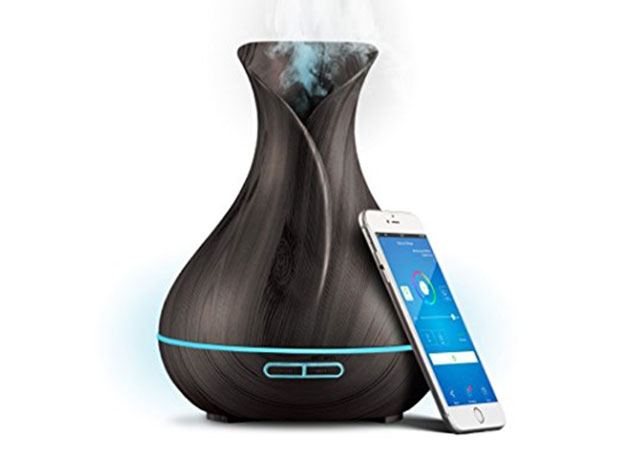 Smart homes are here to stay, but your Amazon Alexa can do more than just turn on tunes or control your TV — it can also help your home smell amazing. This diffuser is WiFi-compatible, connecting to your smartphone so you can control everything from the unit's LED colors to the mist strength with your voice. With 12 hours of continuous mist from the large tank, timer settings and auto shutoff, this diffuser makes your smart home even smarter.
MSRP: $199.99
The Ultimate Aromatherapy Bundle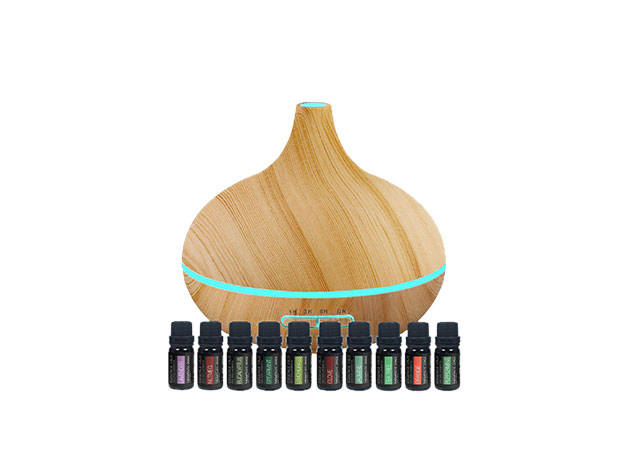 If you want to hop on the essential oil train but don't know where to start, the Ultimate Aromatherapy Bundle has you covered with a gorgeous wood grain diffuser and a bundle of 10 essential oils for a top-notch beginner's kit. The oil kit includes must-haves like lavender, eucalyptus and lemongrass that may help with anxiety, sinus problems and attention. The BPA-free diffuser has 15 different light modes and adjustable intensity settings, so you can create a pleasant ambiance that tempers a high-stress world.
MSRP: $349
Zen Natural Wood & Lava Stone Aromatherapy Diffuser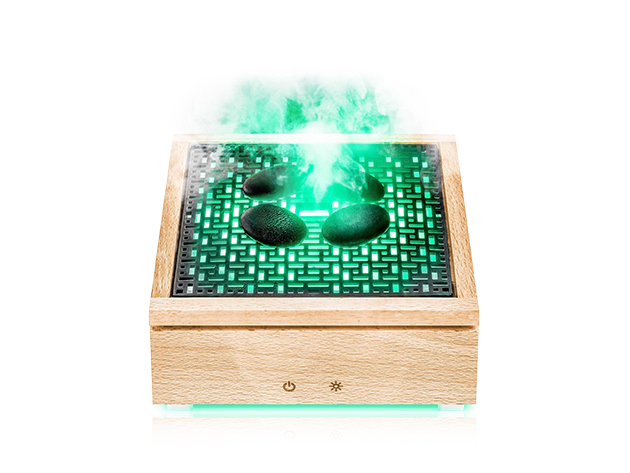 Aromatherapy is in right now, but despite the rainbow of benefits that you may experience from essential oils there's surprisingly little diversity when it comes to diffusers. Many of them have the same basic design, so if you're looking for something a little different the Zen Natural Wood & Lava Stone Aromatherapy Diffuser eschews cheap plastics and ho-hum designs for a stunning Japanese oak wood box. Lava stones harvested from Fiji sit atop this box, and a glow of beautiful colors promotes tranquility. The built-in intermittent diffusion option keeps your oils running for up to half a day, and your Zen diffuser will power down automatically to keep you safe once your oils run out.
MSRP: $129.99
The Salon Marketplace team writes about stuff we think you'll like. Salon has affiliate partnerships, so we may get a share of the revenue from your purchase.