Drones are some of the hottest gadgets around this holiday season, but tinkering with complex assembly for an airborne adventure isn't for everyone. If you want the excitement of a drone with a softer, retro vibe, PowerUp's Paper Airplanes make great gifts for kids (or for your inner child).
PowerUp 3.0 Smartphone Controlled Paper Airplane
This kit turns any standard paper airplane into a smartphone-controlled aviation wonder. Just craft a basic plane, attach the module to the plane's nose, and take off for up to 60 yards of controlled flight with the accompanying smartphone app. A Bluetooth connection keeps your eyes on the sky, and the battery recharges with any standard micro-USB cable. The plane's easy to control with FlightAssist technology, and beginner and advanced modes keep you on your toes.
MSRP: $49.95
PowerUp X FPV Video Paper Airplane Kit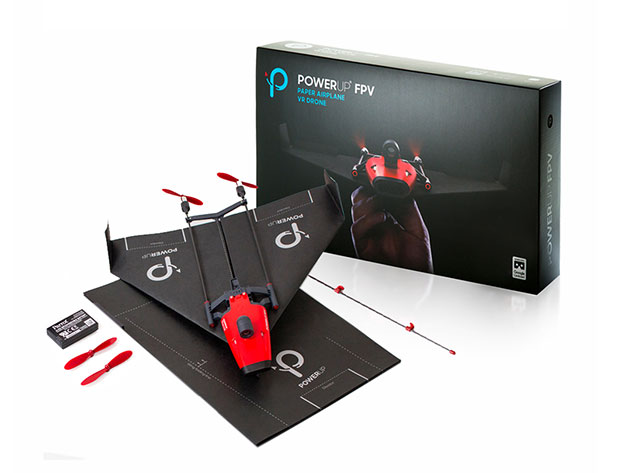 If you want to take your paper plane game to the next level, this video kit transforms your airplane into a live video-streaming aircraft with a wide-angle camera that beams a first-person view of your trip straight to your smartphone. This plane zooms through the air at up to 20 mph, so you can create exciting live videos at speeds that a standard paper plane could never reach. Self-stabilization features and auto-takeoff make this a perfect choice for kids or adults who want to record videos at new heights.
MSRP: $139.99
The Salon Marketplace team writes about stuff we think you'll like. Salon has affiliate partnerships, so we may get a share of the revenue from your purchase.