When you have a picture to hang or a fixture that's loose, what's your usual routine? Usually, you'd have to hunt through a dark garage for an underused toolkit, full of dusty gadgets. And we bet that usually, you've got everything except for the one bit or tool you actually need, prompting yet another trip to the hardware store for another tool you'll barely use. Instead of doing that, opt to streamline using these two multi-function tools by Kelvin.
Plus, use coupon code MERRY15 for an extra 15% off the sale price, and skip out on hiring a handyman in 2019.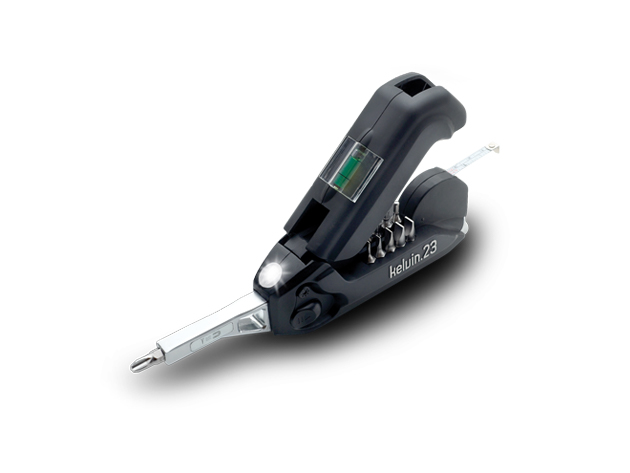 Whether your partner has been nagging you to hang pictures for the past few months, or you've put off installing shelves, you can finally handle all the tasks you need to with this Kelvin 23 Multi-Tool. It's a simple, hand-held tool that can secretly pull off hundreds of functions — in fact, it packs 23 commonly used tools into a compact, durable package. The hammering surface lets you hammer in nails without needing the weight of a full hammer, and the liquid level and tape measure help you accurately hang frames and shelves. There's even a snap action screwdriver that collapses and pulls out for easy access and use when you need it, plus magnets that hold 16 bits without you having to juggle through all of them.
Usually, this Kelvin 23 Multi-Tool is $34.99, but you can get it here for $25.49 with code MERRY15.
Kelvin 36: The Urban Super Tool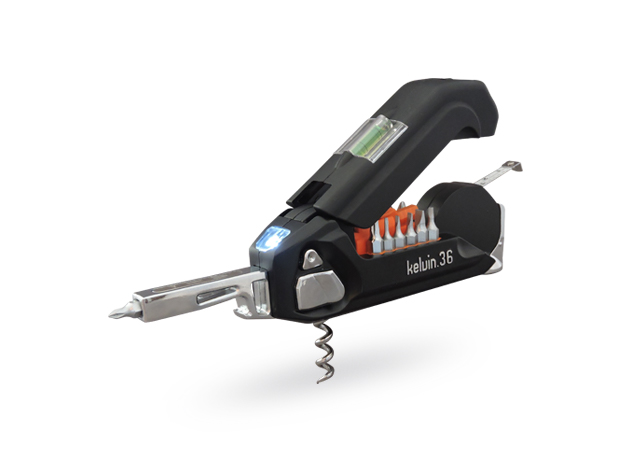 Perfect for everything from opening a beer bottle to opening up boxes from packing, the Kelvin 36: The Urban Super Tool is made for small household fixes. Toss it in a drawer and pull it out anytime you need to perform a multitude of tasks: it features an ergonomic rubberized handle and includes a hammer surface, screwdriver, utility knife, 26 hardened CR-V bits with satin chrome plating, a box cutter, bottle opener, liquid level and so much more.
Usually the Kelvin 36: The Urban Super Tool is $49.99, but you can get it here for $42.99 (or $36.54 with code MERRY 15).