If you're an audiophile with a large music collection, you've probably got some old-school vinyl hanging out at home. Vinyl offers a throwback sound quality that modern audio technology can't quite capture, but it can be hard to enjoy that sound if you don't pony up for a quality record player. Those players can cost a few hundred dollars and take up plenty of table space, but RokBlok brings your vinyl into the modern age with Bluetooth sound and a four inch by two-inch speaker.
RokBlok sits on top of your favorite record to play your favorite songs: just place it down, raise the control lever, and the RokBlok will start playing. It connects wirelessly to your favorite home speakers or sound system, and it lasts for up to four hours on a single charge. You can also use its' built-in analog speaker for an even simpler listening experience. It works on 33 ⅓ and 45 RPM records, so LPs, EPs, and singles are all up for grabs. It's a cinch to tote around — you can toss it in your bag or backpack and listen to your records anywhere you can find a flat surface.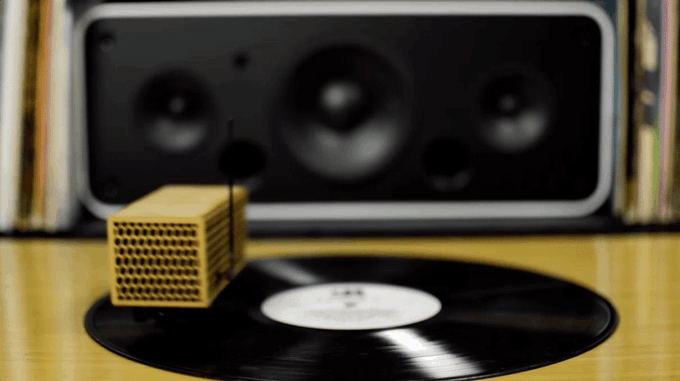 The RokBlok: World's Smallest Wireless Record Player is available right now for only $99. Salon readers can save an additional $10 with promo code ROK10 bringing the price down to $89.
Like this deal? Check out Vault, the best way to secure your online data for just $9.99/month.