The tech sector is continuing to expand as the world moves forward in 2019. Tech companies are looking for highly-skilled candidates who can wear a number of hats, and traditional companies are striving to integrate technologies like IoT and artificial intelligence into their business models. Cybersecurity and data science concerns are also growing, and there are plenty of opportunities for cloud computing engineers as well.
Despite this high demand for tech skills, there's a relatively low supply of job seekers with the tech mastery needed to excel in these positions. The candidates who do have these skills are able to compete and find not just tech jobs, but the best tech jobs with higher compensation and more positive company cultures.
If you're a skilled developer who's vying for a better position or a more traditional candidate in search of a career change, earning certifications in must-have tech skills can boost your resume and help you find a great job at a stellar company. These 11 learning bundles cover everything from coding to security to development, and many of them offer certifications to show off when you're done.
Computer Hacker Professional Certification Package
To fight hackers, you need to think like a hacker — but you don't need to turn to the dark side to do it. This class teaches you how to breach wireless security, then fix any weaknesses. You'll also learn how to handle digital evidence within legal standards and discover the ins and outs of data forensics to review digital break-ins without destroying evidence.
MSRP: $1,499
Sale Price: $59, $35.40 with LEARNIT
Amazon Web Services Certification Training Mega Bundle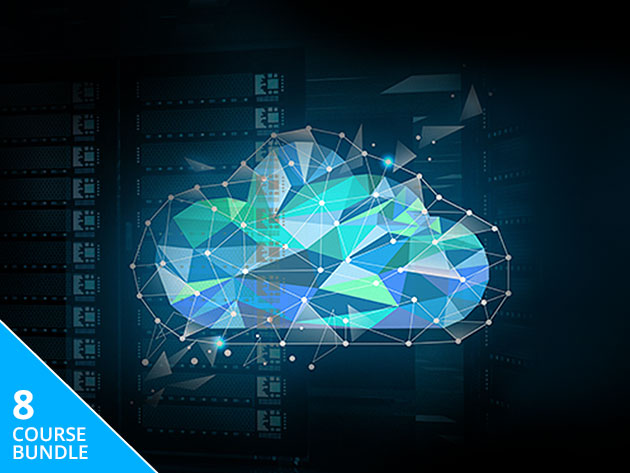 These courses take you from beginner to pro in Amazon Web Services (AWS) know-how. You'll start with basic terminology and concepts, then advance to data collection and creating cloud-based networks. Eight different certifications in AWS await you at the end of each class.
MSRP: $1,299
Sale Price: $69, $41.40 with LEARNIT
JavaScript Developers rank within the top ten most in-demand tech jobs for 2019, and this 89-hour masterclass will help you compete with the most talented techies out there. You'll build 10 websites from scratch for an impressive portfolio, create interactive content with JavaScript coding and discover JQuery fundamentals for a well-rounded JavaScript education.
MSRP: $1,600
Sale Price: $39, $15.60 with LEARNIT
Complete Java Programming Bootcamp
Java Developers also hold a high position on Tech Republic's list of 2019's in-demand tech jobs, and this bootcamp will take you straight to the top of the resume pile. After mastering Java fundamentals, you'll create complex apps, learn how to write multiple programs that run concurrently and use graphical interface user libraries to expedite UI design into your Java applications.
MSRP: $70
Sale Price: $39, $15.60 with LEARNIT
Python Programming Bootcamp 2.0
Python is a powerful general-programming language, and this crash course will have you building photo editing tools, creating fully functional security cameras and crafting data visualizations in just a few hours.
MSRP: $1,293
Sale Price: $39, $15.60 with LEARNIT
The Artificial Intelligence Engineer Master Class Bundle
Self-driving cars and do-it-all smart assistants are appearing on the horizon, and AI engineers are in high demand. This bundle contains five courses on AI techniques like search algorithms and neural networks, plus deep learning concepts and data science techniques that plenty of companies are searching for.
MSRP: $1,559
Sale Price: $79, $31.60 with LEARNIT
The Big Data Certification Training Bundle
Companies are collecting more information about their own operations and their customers' actions every day, and they need workers who can take that information and translate it into actionable business insights. This course teaches you how to use Big Data processing tools like Hive and Hadoop, tackle data engines like Spark and use Oozie to streamline multiple jobs and Big Data workflows.
MSRP: $801
Sale Price: $45, $18 with LEARNIT
The Complete Full Stack Web Developer Master Class Bundle
Full Stack Developers are do-it-all team members who can handle coding, databases, servers, and clients. It's one of the top three most in-demand jobs for 2019, and you'll be able to wear the many hats of a Full Stack Developer after this bundle. You'll create your own user interfaces, develop web apps and learn web language basics like HTML and CSS.
MSRP: $693
Sale Price: $29, $11.60 with LEARNIT
The Complete Learn to Scrum Bundle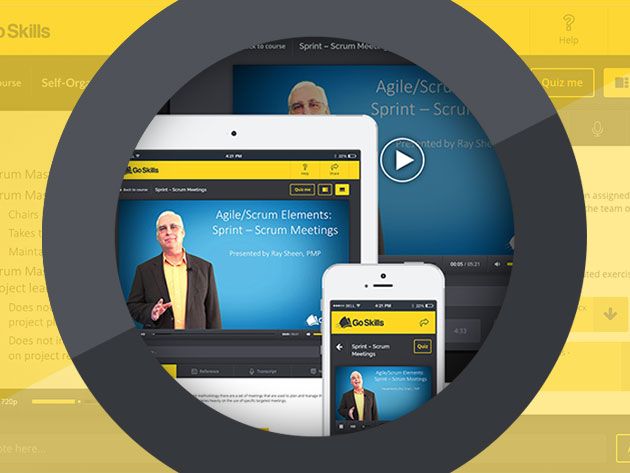 Scrum is a popular project management software, and employers are willing to pay big bucks for Scrum-savvy workers. This bundle teaches you how to use Scrum as a team member and as a team leader, and you'll earn Professional Development Units to show off your Scrum project-management knowledge.
MSRP: $1,140
Sale Price: $39, $15.60 with LEARNIT
The DevOps Certification Training Master Class Bundle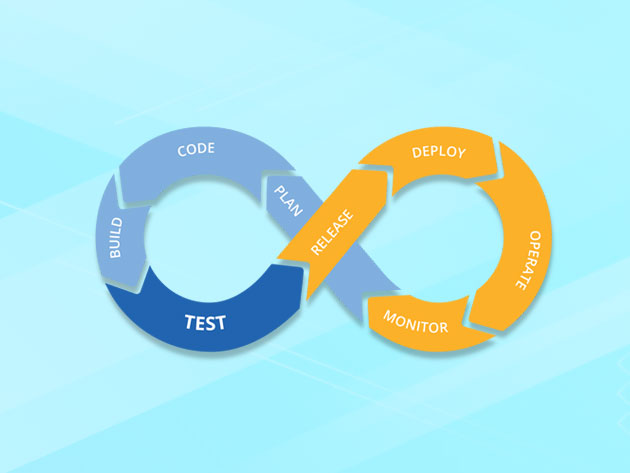 A DevOps engineer combines multiple skill sets (coding, process re-engineering, and team communication) to blend the skills of a business analyst with the tech chops to create a solution. DevOps Engineer is one of the best jobs in America according to Glassdoor, and this certification bundle can set you on the right track for landing a lucrative DevOps position. You'll learn how to deploy, manage and operate scalable systems on the Amazon Web Services (AWS) platform, master configuration management, and much more.
MSRP: $1,499
Sale Price: $69, $41.40 with LEARNIT
The Machine Learning Master Class Bundle
Mastering machine learning can help you optimize business practices, automate your day and make everything in the workplace run a little smoother. You'll dive into TensorFlow, an open source software library for AI development, discover the machine learning life cycle, demystify the math behind today's AI innovations and much more.
MSRP: $449
Sale Price: $49, $19.60 with LEARNIT
Like these deals? Check out Vault, the best way to secure your online data for just $9.99/month.