TV chef celebrity culture is in full swing, and it shows no signs of slowing down any time soon. Whether you're watching your favorite culinary masterminds in timed competition or rooting for home cooks who are aiming for their dreams, it's easy to catch the cooking bug. The Official Top Chef Professional Stainless Steel Knives can help you chop your way to victory at home.
This two-piece set of professional-grade knives is perfect for slicing, dicing and prepping your next tasty creation. They're officially licensed by Top Chef — one of the most popular cooking shows on TV — so you know they're a solid pick. The ice-tempered steel blades are precision sharpened to make quick work of veggies, proteins, and herbs. Non-slip handles help you maintain a safe grip while you work, and the hollow blades reduce sticking for a smoother slice.
Usually, this two-piece set of Top Chef-approved stainless steel knives costs $41.99, but right now they're on sale for $22.99 (45% off). Use the code WEEKEND15 at checkout for an extra 15% off, and you'll only pay $19.54.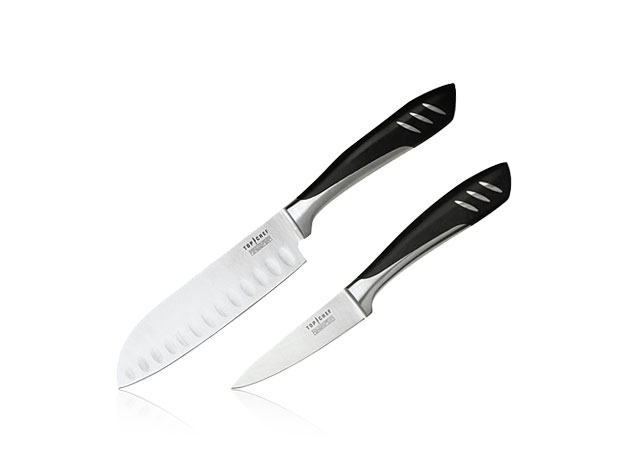 Like this deal? Check out Vault — you'll get four premium tools, including NordVPN and Dashlane, to supercharge your online security. Enter code VAULTONE to try it out for just $1!