Apple's MacBook Pros pack a lot of computing punch in one machine. They're consistently ranked as one of the most powerful, user-friendly machines on the market. The only issue is the price tag — newer models run from $1,299 to over $2,000. Luckily, you can get a refurbished 13" MacBook Pro for only $699.99 right now.
Working from your favorite coffee shop or hustling at the office just got a lot easier. Intel Turbo Boost Technology brings the heat when you need some extra juice, or boosts energy efficiency when you don't. A hefty 4GB of RAM is packed inside the aluminum frame, and you can connect almost any device (like external hard drives).
You can store all of your favorite music, videos, and movies on this Mac's 500GB of storage. This Mac is a mid-2012 version, but it's refurbished for a reliable Mac experience.
Usually this 12.3" refurbished Apple MacBook Pro costs $1,199, but you can pick it up today for just $699 (41% off).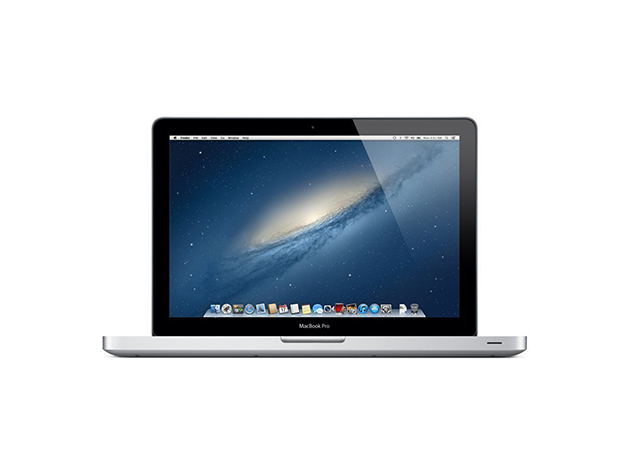 Apple MacBook Pro 13.3" Intel Core i5 2.5Ghz, 4GB RAM & 500GB Hard Drive (Certified Refurbished) - $699.99
See Deal
Like what you see? Check out more great deals, like 65% off this 3-in-1 charging dock that's a must-have for Apple users.