As we go through life, we tend to accumulate more and more things to carry around, whether it's via keychain or in a bag. Next thing you know you've got jam-packed key rings and a 10-pound backpack — neither of which are recommended for your current (or future) bad back. KeySmart gets that, and that's why they're leading the pack when it comes to inventing genius, travel-ready gadgets, and accessories.
Best yet, all of these portable, innovative products are available for an additional 15% off right now by using the code FIREWORK15 at checkout, so step up your travel game and portability with a few of the following:
The KeySmart Flex: 2-Pack helps reduce the clutter caused by tons of keys. You'll be able to carry up to 8 keys in one device, taking up less space than a pack of gum! Normally $20, you can snag one for just $12.75 when you enter code FIREWORK15 at checkout.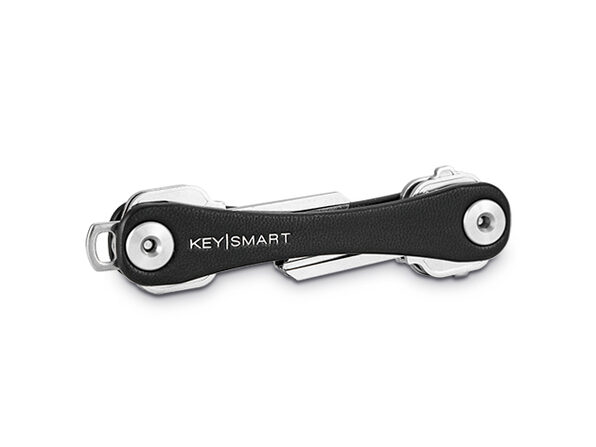 If you're interested in the KeySmart Flex, but are looking for a touch more of style, you'll love the KeySmart Leather. It holds up to 10 keys but comes with a more stylish leather outer cover and only costs $33.99 with code FIREWORK15.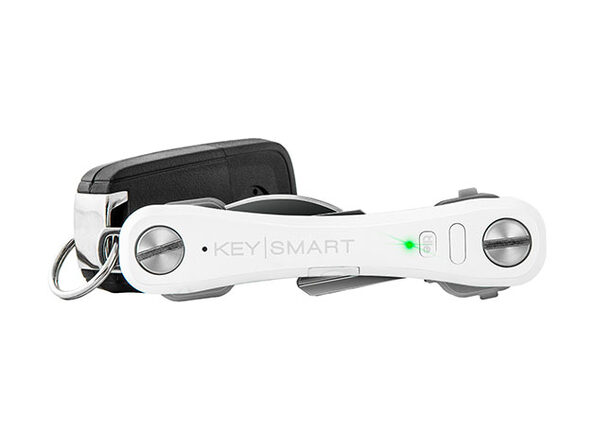 Or maybe you're a normal human being, and you tend to lose your keys *often*. With the tech-enhanced KeySmart Pro With Tile Smart Location, you'll never have to worry about where your keys are again. It lasts up to three months on one charge and holds 10 keys, for just $33.99 (remember to add code FIREWORK15)!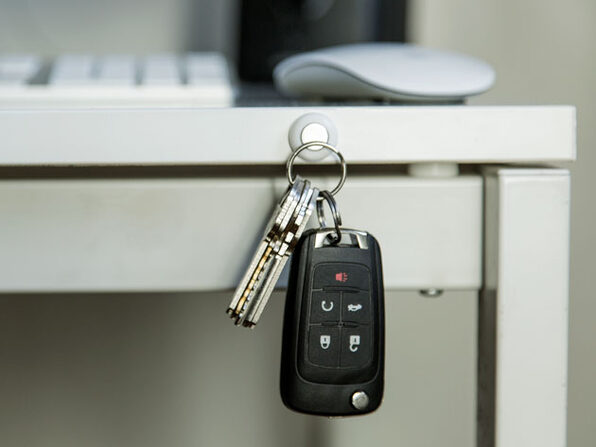 Even with all these great devices, you'll still need a place to store your keys when you come and go. With the KeyCatch Magnetic Key Rack: 6-Pack, you'll be able to strategically place these awesome key holders around and not worry about having to hang them on a hook. Simply place your keys against the KeyCatch and the magnet does the rest. Six of these them will only cost you $12.75 with code FIREWORK15.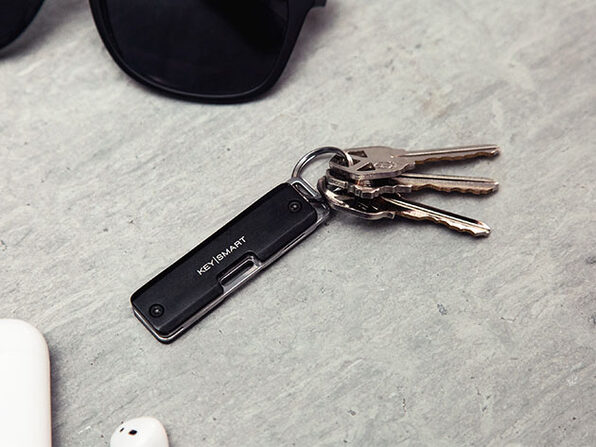 Perhaps you're the type that also likes to carry a knife with you for those circumstances where you just can't find scissors and have to cut the tag off a new shirt. Or maybe it's just for safety. Either way, the folks at KeySmart have come up with the Dapper 100 Slim Keychain Knife: 2-Pack so that you'll never be without a knife again. It easily attaches to your keys and goes wherever they go, for $18.70 with code FIREWORK15.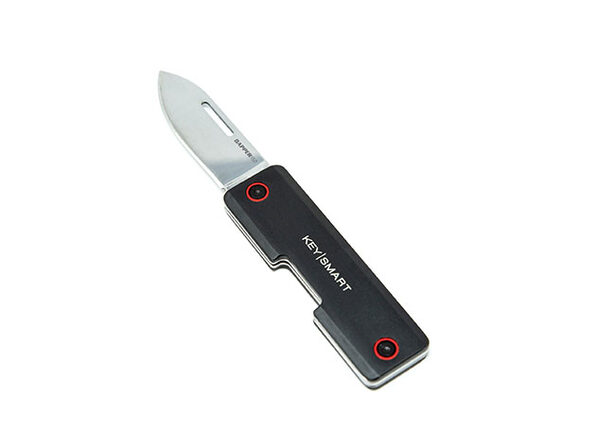 If you're the type that likes to carry a knife, but you don't necessarily want it on your keyring, they've also got an option for you in the Dapper 150 Ultra Slim Knife. It's just $15.30 with code FIREWORK15.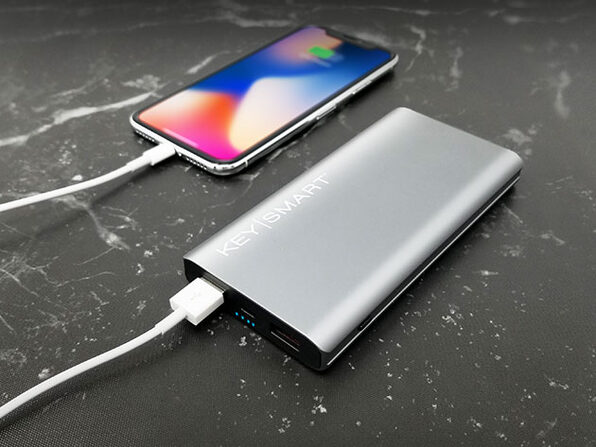 Being on the go doesn't always mean keys or keyring related devices either. It's important to make sure you have some backup power with you as well, and the KeySmart 10,000mAh Portable Charger will keep your devices going a lot longer for only $28.05 (with code). To give you a rough idea of what this charger is capable of, it'll deliver nearly four full charges to an iPhone X.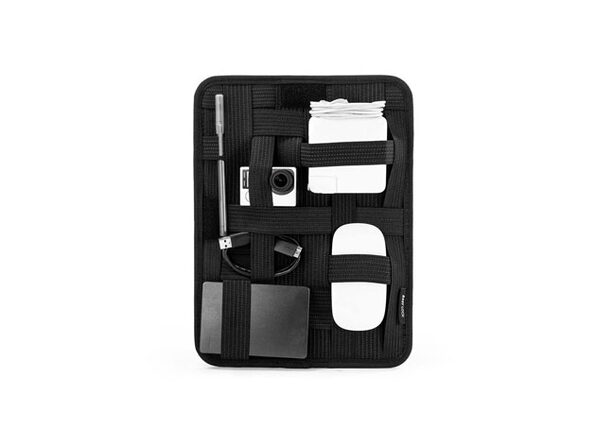 In terms of storage on-the-go, KeySmart has multiple options depending on your needs. The Urban 21 Grid Organizer gives you customizable options to fit and store whatever you want with elastic straps to hold your precious items down. You can store that portable charger and more accessories with ease for just $13.60 when you apply code FIREWORK15.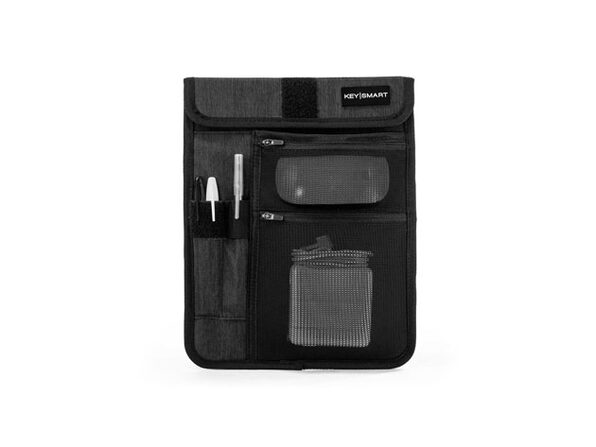 If you'd like things a little more compartmentalized, however, maybe the Urban 21 Pocket Organizer is better for you. With it's zipper pockets on the inside, you'll still be able to store things, but in a less custom, more secure fashion, and also for only $13.60 with code FIREWORK15.
Last but certainly not least, you'll need a bag to hold your new organized life: the perfect commuter/travel bag. The Urban 21 Commuter Bag is the complete package in terms of travel. With a padded laptop pocket, hex padding down the bag for your comfort, fleece anti-theft discrete pockets, and waterproof technology, you'll never get caught needing the a new bag again. It's on sale for $157.25 right now, if you apply code FIREWORK15 at checkout.
If you're in the market for a charger, you should also check out this great deal on a 3-in-1 wireless charging dock.