Summer is in full swing, and it's finally time for that Fourth of July BBQ. The holiday is great for fun in the sun, but it's also the perfect week to find great deals online.
These ten sales are here just in time for the holiday. They're already at a steep discount, and you'll save an additional 15% if you use the code FIREWORK15 at checkout.
iRobot Roomba 805 Robotic Vacuum (Certified Refurbished)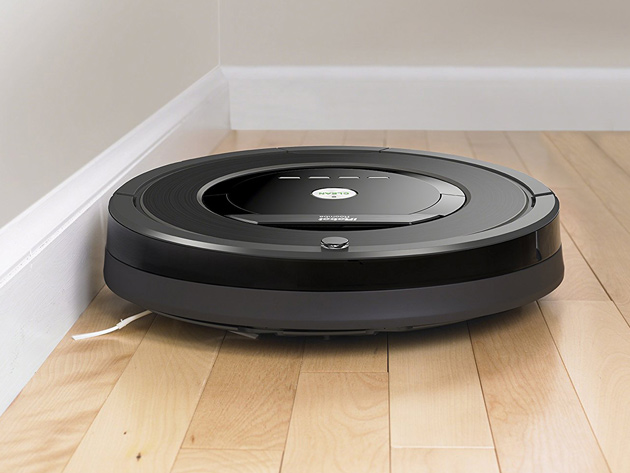 Flying cars are still far off in the future, but robot vacuums are here and ready to clean your floors. The iRobot uses responsive navigation to turn effortlessly around corners as its three-stage cleaning system agitates, brushes and sucks dirt and dust from your floor. Pre-schedule your cleaning times through the app for flawless floors when you walk in the door.
MSRP: $449.99
Sale Price: $209.94 with FIREWORK15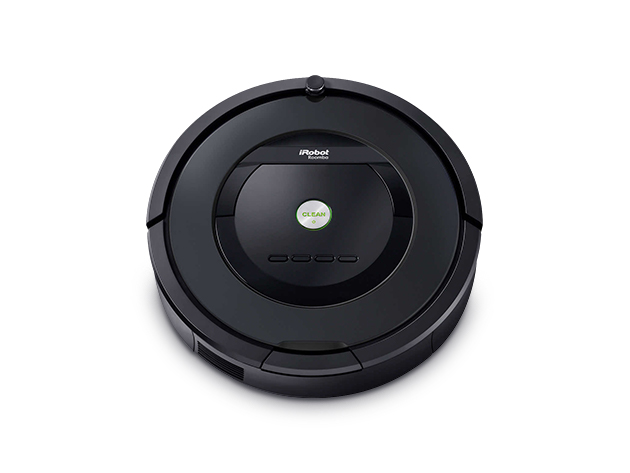 All Pro HD Waterproof Action Camera + Accessory Pack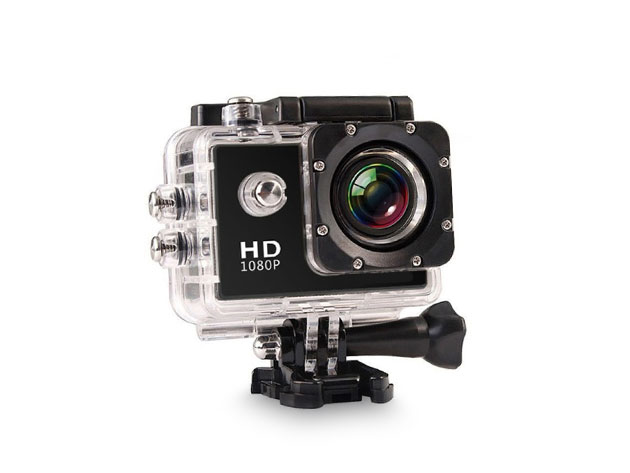 Action cameras are making a splash, but the top brands are too pricey for many adventurers. All Pro's camera is an affordable pick that will capture your underwater adventures for up to 30 feet deep. The impressive 12 MP HD lens picks up every detail of your experience on photo or video, and you can attach the camera to your helmet, bike or car with the included mounts.
MSRP: $149.95
Sale Price: $33.99 with FIREWORK15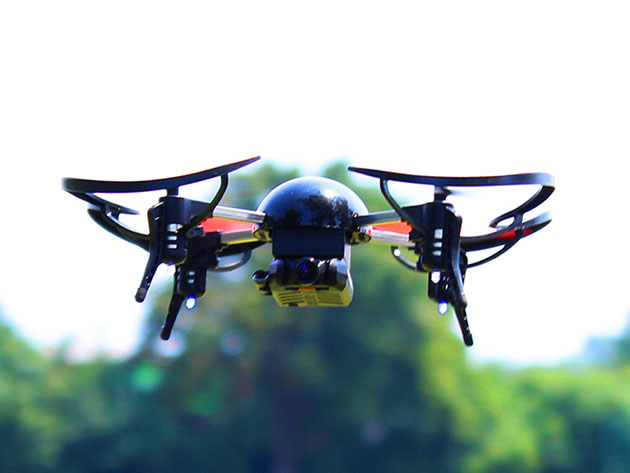 This drone is an Indiegogo success story that's fun for beginners and advanced drone users alike. It streams HD, first-person video from soaring heights. The wide angle lens captures high-flying aerial acrobatics and beautiful landscapes from above. You can even add more advanced features to the drone with its smartphone app.
MSRP: $215
Sale Price: $123.25 with FIREWORK15
Sunday Scaries 500mg CBD Tincture
Do you know that feeling of dread that looms over every Sunday afternoon? If you're dreading going back to school or the office, or if you're fending off a hangover from a late Saturday night, take a few drops of this CBD Tincture. It's packed with non-psychoactive CBD, which may help alleviate the stress and bad vibes of your Sunday afternoons.
MSRP: $70
Sale Price: $55.24 with FIREWORK15
Apple iMac 21.5" Intel i3-2100 Dual Core 3.1GHz 250GB (Certified-Refurbished)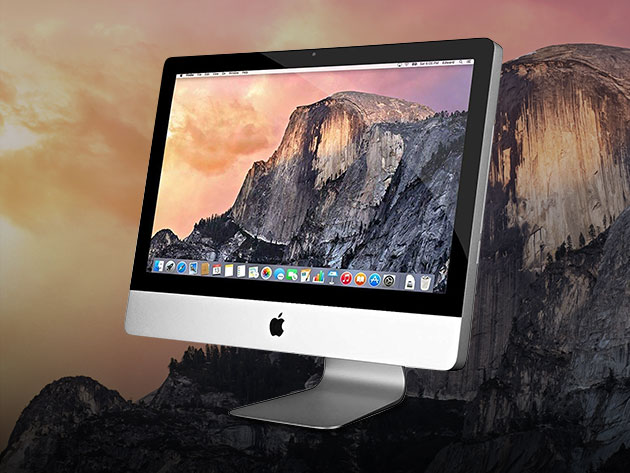 If you're yearning for a reasonably priced desktop computer in a laptop world, check out this refurbished iMac. It's got lightning-quick processing power, plus hefty storage space for movies, documents, photos and more. The advanced graphics processor is a boon for gamers, and the Dual Core processor gives you that extra boost of power when you're multitasking.
MSRP: $1,199
Sale Price: $322.15 with FIREWORK15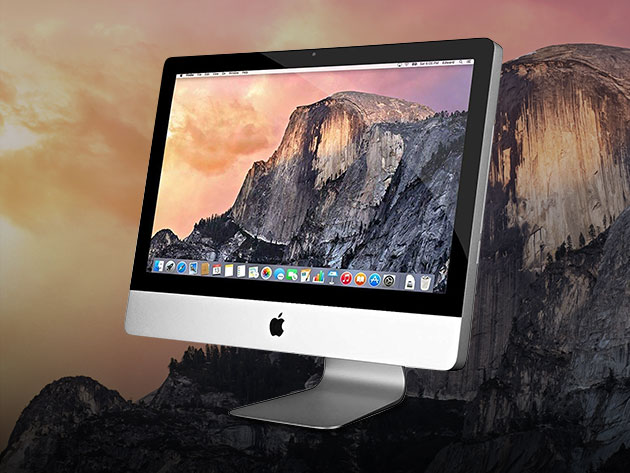 xFyro ARIA True Wireless Bluetooth Earbuds
Many true wireless earbuds skimp on sound in favor of convenience. Not the xFyro ARIA: award-winning audio engineers designed these buds for flawless sound. Noise-cancelling technology, a pocket-sized charging case and an incredible 32 hours of playback put these earbuds head and shoulders above the competition.
MSRP: $250
Sale Price: $84.15 with FIREWORK15
Get around those pesky carry-on limits with this vacuum-seal kit. It reduces the size of soft goods, like your travel clothes, by up to 70 percent. The pump is small enough to take with you in your bag so that you can use it on the way back. Planning more of a staycation this year? The Dr. Save Kit also seals out-of-season linens, coats, and blankets into the vacuum bags for secure storage.
MSRP: $69.95
Sale Price: $33.99 with FIREWORK15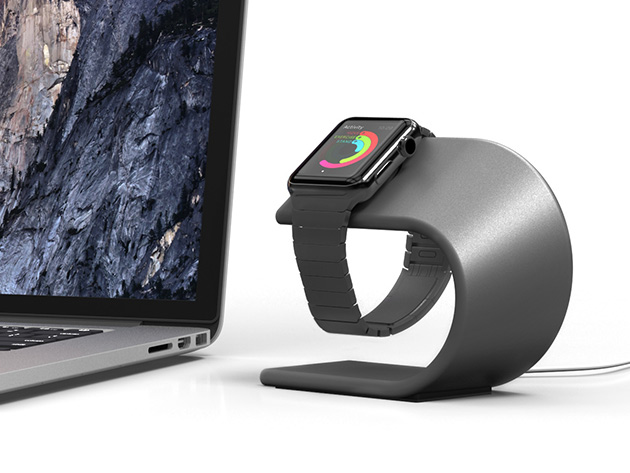 The Apple Watch is a stunning piece of wearable technology, and it deserves a beautiful stand that displays it as it charges. The modern, minimal design fits right in with Apple's aesthetic. The Aircraft-grade aluminum stand has a hidden channel for your charging cable. The sleek look fits in effortlessly on any desk or nightstand.
MSRP: $49.95
Sale Price: $28.86 with FIREWORK15
EvaSMART 2: Smart Personal Air Conditioner
The hottest months of the year are well underway — and if you're trying to stay cool, your electric bill might be skyrocketing. This personal unit combines an air conditioner and humidifier in one device, using natural evaporative cooling from the attached water tank to drop the temperature. It's 10 times more efficient than other portable A/C units so you can save some major cash this summer.
MSRP: $256
Sale Price: $152.99 with FIREWORK15
COWIN 6110 Portable Bluetooth Speaker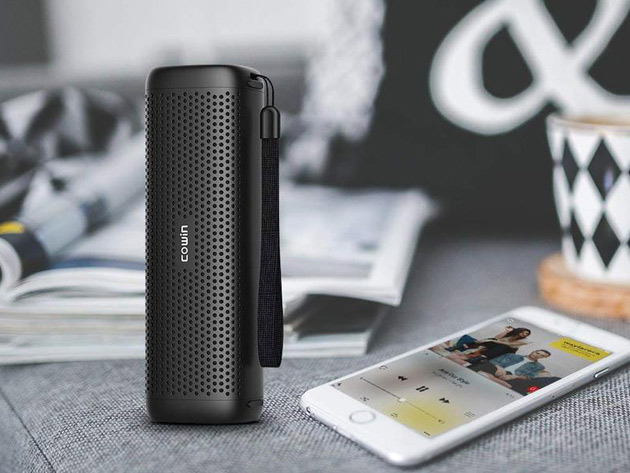 Take your favorite summer playlist from the kitchen to your backyard to the pool party down the street with this powerful, portable Bluetooth speaker. Professional-grade audio drivers and enhanced bass do justice to your favorite songs. This speaker is small enough to fit in a standard car cup holder, and its sturdy aluminum alloy casing protects it from drops and dings. It's the perfect summer music companion.
MSRP: $49.99
Sale Price: $36.54 with FIREWORK15
Like what you see? Check out more great deals, like 65% off this 3-in-1 charging dock that's a must-have for Apple users.
Prices are subject to change.