You only have one set of (adult) teeth in your lifetime — so it's important you take care of them the best way you possibly can. Consistent visits to your dentist is a great way to start taking better long-term care of your oral health. But it's also important to maintain the effects of your trips in between — which is where this Platinum Sonic Toothbrush & UV Sanitizing Charging Base comes into play.
This ultra-powerful electric toothbrush is a smart alternative to the pricier options you might find at the store. It blasts away plaque at a whopping 40,000 strokes per minute, polishing your teeth for a whiter, healthier smile. The toothbrush also features alerts to help make sure you're brushing long enough with a smart timer function, with 30-second area change alerts and a two-minute auto timer. 
The toothbrush also comes with a UV sanitizing base, so that your toothbrush stays not only fully charged, but clean before you use it every time. You can choose between clean, dazzle and pulse brushing modes for a customized clean every time, and use it for up to two weeks on a single charge.
Usually this Platinum Sonic Toothbrush & UV Sanitizing Charging Base With 2 Bonus Brush Heads is $259, but it's been further reduced from the original sale price of $49.99 — get it here for the new price drop of $44.99.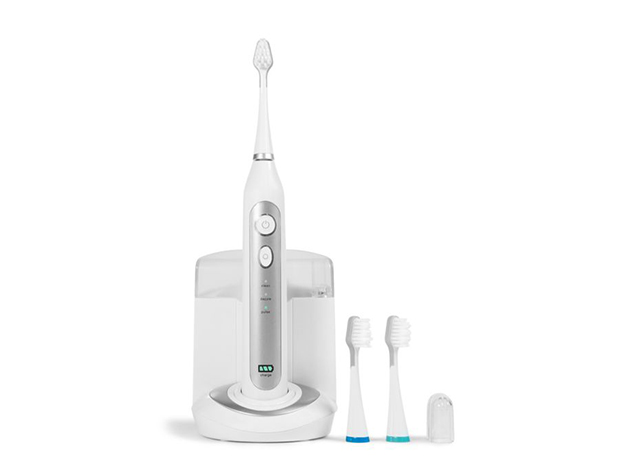 Platinum Sonic Toothbrush & UV Sanitizing Charging Base With 2 Bonus Brush Heads (Silver) - $44.99
See Deal