Let's face it, things are going portable these days. With more and more people taking technology on the go with them, many often forget that some electronic devices are just better off stationary. Sure, laptop computers are great for getting some simple things done while you're traveling, but many forget that a true desktop computer like the Apple 27" iMac Computer (Certified Refurbished) packs a real punch and can handle those complex tasks with ease.
With an Intel Core i5 processor, a 1TB hard drive, a gigabit ethernet port, and Bluetooth 4.0, you'll have everything you need to accomplish things at rapid speeds. It comes with a wired keyboard and wired mouse as well, so no need to purchase those in addition. WiFi is built-in, a webcam is built-in, and overall the screen's native resolution is 2560x1440, making it a truly great machine all around.
Buying a certified refurbished computer gives you the peace of mind of buying a new one, except you don't have to fork over tons of money to get a great computer. The Apple 27" iMac Computer with Wired Keyboard and Wired Mouse (Certified Refurbished) is a great deal for anyone looking for a powerful machine to get things done at home, on sale for 10% off and costing only $899.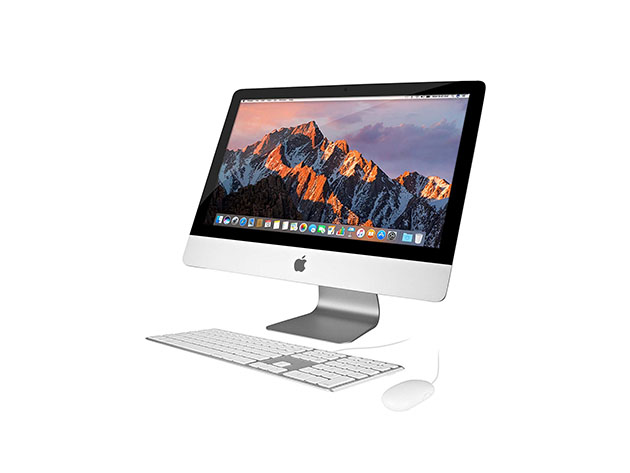 Apple 27' iMac Computer with Apple Wired Keyboard & Wired Mouse (Certified Refurbished) - $899
See Deal