If you haven't upgraded your TV in a while, it's time to take a look around. Televisions have come a long way since the black-and-white, rabbit-eared sets of yore, and the new generation of Smart TVs are well worthy of a spot in your living room.
Smart TVs offer internet connectivity and a range of apps to help you stream your favorite shows, movies, and games. There are only two issues: they can get pricey (especially if they're made by a well-regarded company) and you'll need some accessories if you want to watch standard network television.
Luckily, there's a hot smart TV giveaway and a number of deals on accessories right now. Check it out:
The Samsung 65" QLED 4K Smart TV Giveaway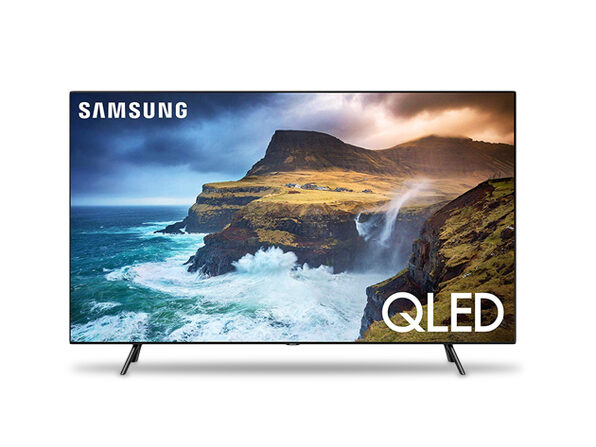 When the heatwave is in full swing, sometimes you just want to sit down in the A/C and binge-watch a show. There's no better way to do that than on a massive, brand new Samsung Q70 65" QLED Smart TV. Oh, except when you get that TV free, which you can with this giveaway. Experience the pinnacle of modern television with an intelligently powered processor that instantly upscales content to 4K quality and features voice control, Alexa and Google Assistant compatibility, and more smart features. Enter to win today.
MSRP: $2,198
The LG B8 Series 55" OLED 4K HDR TV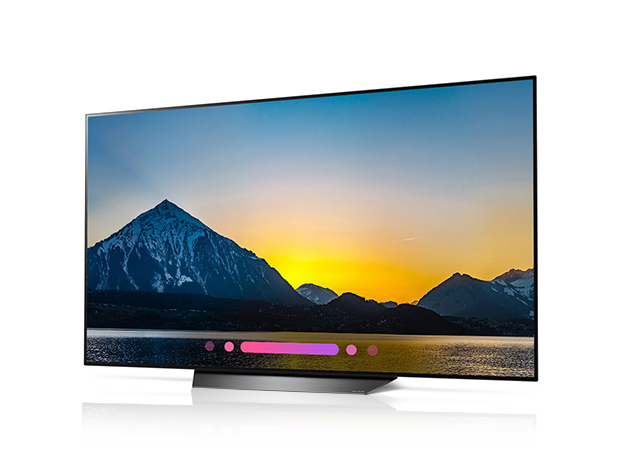 If you're not feeling lucky, you can also just buy a top of the line TV for a great price. LG makes some of the best electronics in the biz, and their B8 Series 4K smart TV is no exception. The massive 55" screen brings you closer to binge-worthy shows and your favorite movies. It's engineered with new ultra-thin processors for rich colors and sharp details. Dolby audio creates an immersive viewing experience. You can use voice controls through a built-in Google Assistant or with your own Amazon Alexa.
MSRP: $2,299.99
Sale Price: $1,199.99 (47% off)
KlikR Universal Remote Control
This coin-sized gadget turns your cell phone into a universal remote. Just stick a KlikR Bluetooth cube on your TV, ceiling fan or any other remote-controlled infrared device, then connect the KlikR smartphone app. Now you're holding the most powerful universal remote around, so sit back, turn on your TV, kick up that fan and relax.
MSRP: $29
Sale Price: $19.99 (31% off)
DualStream S1 Bluetooth Audio Transmitter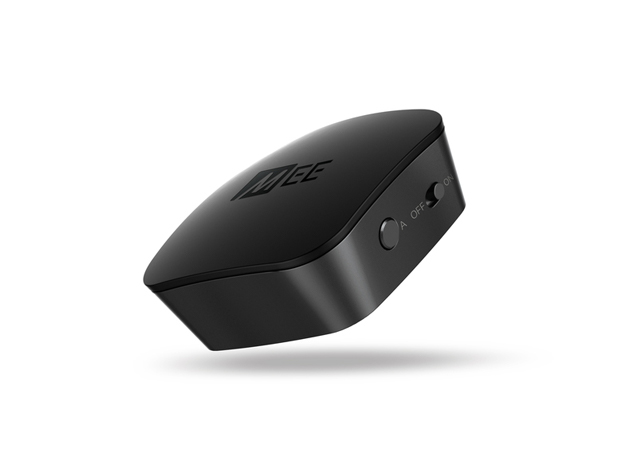 Ditch your TV's audio for some booming home Bluetooth speakers with this transmitter. Plug it into the back of your TV, then wirelessly connect it to up to two Bluetooth speakers or headphone sets. Everyone gets to watch at their preferred volume, or you can create 360-degree sound from your home Bluetooth speakers.
MSRP: $39.99
Sale Price: $34.99 (12% off)
Aftermaster Pro Personal Audio Device
TVs are thinner than ever, but their new silhouette isn't great for audiophiles. The thinner the TV, the smaller the speakers, and that creates distortion and makes dialogue difficult to understand. The Aftermaster Pro improves sound clarity and depth through your TV speakers, sound bars and other audio systems — and it's a fraction of the cost of overhauling your entire home entertainment system.
MSRP: $179.95
Sale Price: $164.95 (8% off)
Rveal Digital Indoor HDTV Antenna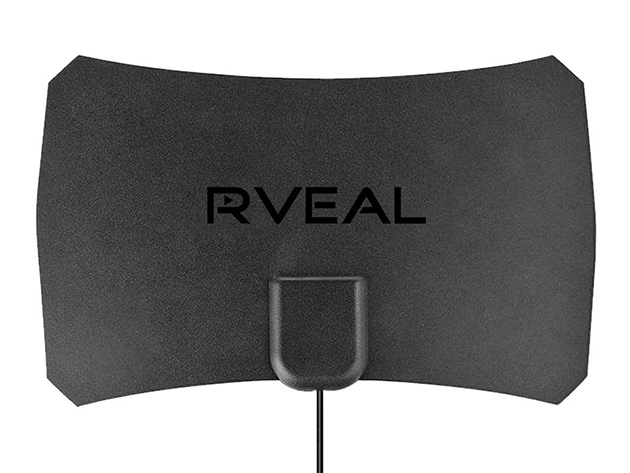 Streaming platforms are great for binge-watching new shows or rewatching old favorites. If you're nostalgic for channel-surfing, this digital indoor antenna bypasses cable and picks up local channels. The Rveal fits almost anywhere thanks to its paper-thin design. Just plug it into your HDTV and scan for channels with a single click. You'll get free sports, weather, news and more at the same HD quality you're used to.
MSRP: $29
Sale Price: $19.99 (31% off)
Like what you see? Check out more great deals, like 65% off this 3-in-1 charging dock that's a must-have for Apple users.
Prices are subject to change.