Daylight Savings can mean good things: the promise of spring and warmer weather, longer days and shorter nights. Unfortunately, the transition can be pretty rough on our sleeping patterns — and once the switch happens, it can be weeks before our habits begin to regulate.
Since most of us don't have the luxury of time (or the desire) to go weeks tossing and turning, we've rounded up five different products designed to help you get a better night's sleep — whether you perennially struggle to get your recommended eight hours of slumber, or just suffer seasonally.
It might seem a little strange, but the science behind it makes sense: this Gravis Weighted Blanketsoothes you to sleep (especially if you tend to get anxious when night falls) with its 15 pounds of added weight. Think of it like a cozy, plush hug — the deep pressure feels almost like an all-over massage that reduces stress.
Buy here: Get this simple but effective blanket for $189.99, reduced from $249.99
2. iEnjoy Home Down Pillows: 2-Pack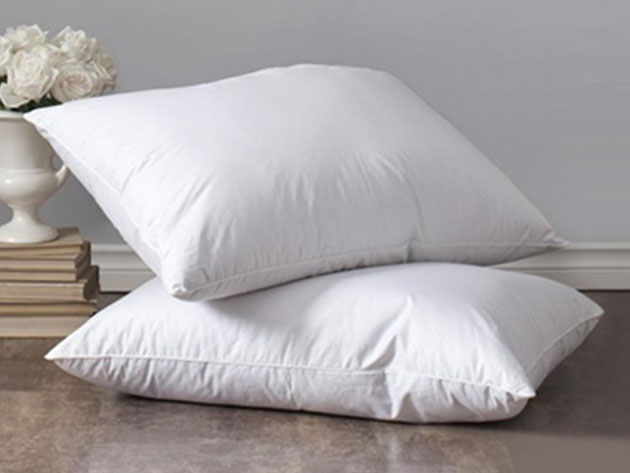 How can you rest comfortably if your pillows are lumpy, matted or hot? This iEnjoy Home Down Pillows: 2-Pack is filled with duck down and feather, expertly engineered to support your skull without matting down.
Buy here: Get these plush pillows for $49.99, 44% off the usual price of $89.99
3. Pzizz Pro: Lifetime Subscription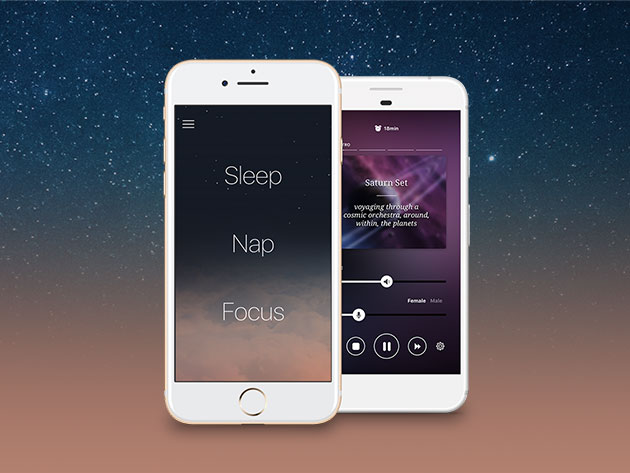 Forget the other sleep-assisting apps you've ever heard of: this Pzizz Pro: Lifetime Subscription is the most advanced sleep and power nap system. It uses human-composed, algorithmically remixed sounds that optimize the way you sleep, stay asleep and even how refreshed you are when you wake up — and it only gets better over time, with the ability to personalize your sounds based off what works for you.
Buy here: Get this nap app for $49.99, or 91% off the original price of $600
4. Ultra Soft 1800 Series Bamboo Bed Sheets: 4-Piece Set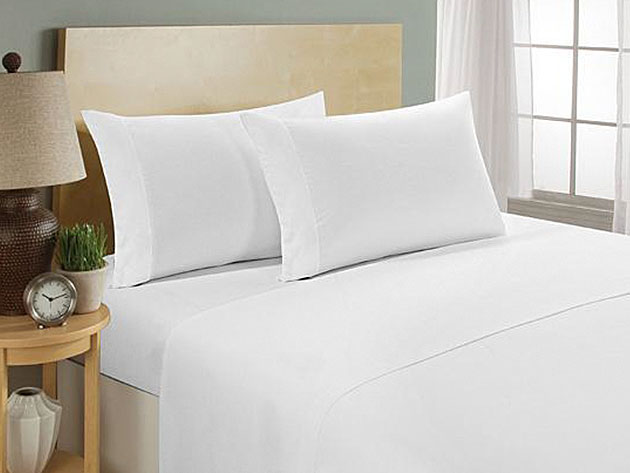 It sounds so simple, but most people neglect how important sheets are for your sleeping comfort: this Ultra Soft 1800 Series Bamboo Bed Sheets: 4-Piece Set is a perfect upgrade from your current set. Made from a mixture of high-quality bamboo yarns and high-strength microfiber, they're designed to stay wrinkle-free, soft and pleasant to the touch no matter the temperature outside.
Buy here: Get silky sheets for $29.99, or 40% off of $49.99
5. Anti-Snoring Jaw Strap: 2-Pack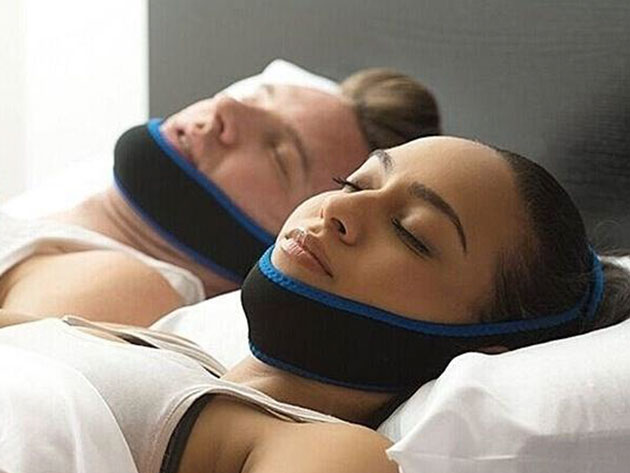 Snoring happens. And whether you wake yourself up (or the person you share your bed with wakes you up), it can be difficult to get back to sleep. This Anti-Snoring Jaw Strap: 2-Pack wraps comfortably around your head and helps prevent snoring, sleep apnea, bruxism and TMJ pain.
Buy here: Save your relationship — get these straps for $12.99, or 67% off the original price of $39.98