Even if you're using the latest malware software, antivirus and firewall technologies, it's likely you've got a gap somewhere in your digital security best practices. That's because we use the internet and a myriad of devices — whether it's our phones, tablets, smart TVs, etc. — daily. So where you might be careful to protect your laptop and desktop, a person (or group of people) with poor intentions can harvest your data from you just using your phone on a public Wi-Fi connection (the same kind you'd connect to in the airport.
The best solution for that is a VPN – an app that encrypts the data you transmit each time you connect to the internet, so that every time, your browsing behavior stays anonymous. These five VPNs are easy to use and powerful: check them out below.
1. VPN Unlimited Infinity: Lifetime Plan
VPN Unlimited Infinity is ideal if you're running a small business or have a family. With ten device connections, open access to all your internal web services and 70+ server locations all over the globe, including the USA, UK, Canada, Australia, Hong Kong, Japan and more, this VPN offers a depth of functionality that's affordable. Pay just once for this lifetime subscription, and you can easily remove or add members and devices — plus, choose between a wide variety of connection protocols, like OpenVPN, IKEv2 and KeepSolid Wise.
Usually, VPN Unlimited Infinity: Lifetime Plan is $525, but you can get it now for $55.99.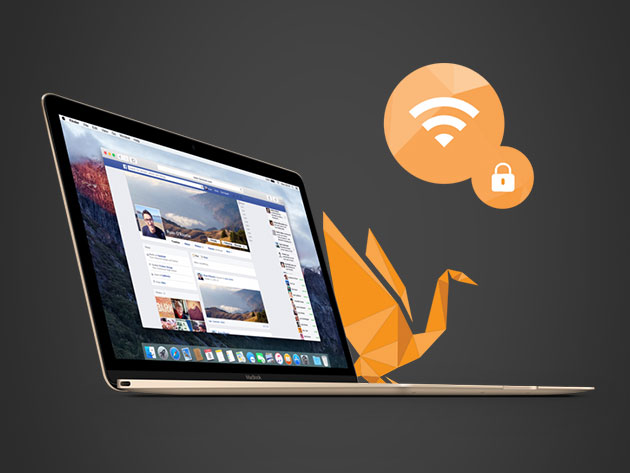 If you want security, nothing cracks the connection behind GOOSE VPN, which masks your IP address and routes your traffic through a remote server to keep you and your data safe. It uses 59+ server locations around the world and includes downloads and simultaneous use for an unlimited number of devices (including custom clients for Windows, Mac, iOS, and Android). This VPN service also includes fantastic customer service and a strict no logging policy.
Usually, this GOOSE VPN Subscription is $299.40, but you can get it now for $34.99.
3. CyberGhost VPN: Lifetime Subscription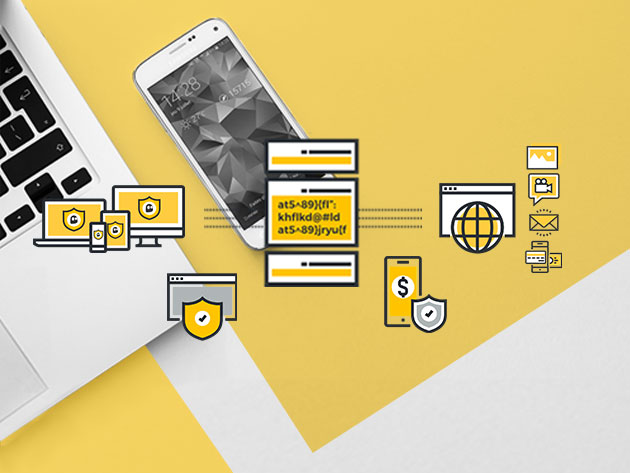 Trusted by more than six million users across the globe, CyberGhost VPN is a top-rated VPN that uses tough 256-AES bit encryption to keep your data secure. It employs more than 1,300 servers worldwide, so you can browse utilizing high speeds, and unlimited traffic and bandwidth. You can browse on up to five devices at the same time, and even block malicious content using CyberGhost's dedicated database.
Usually, CyberGhost VPN: Lifetime Subscription is $719.40, but you can get it now for $84.99.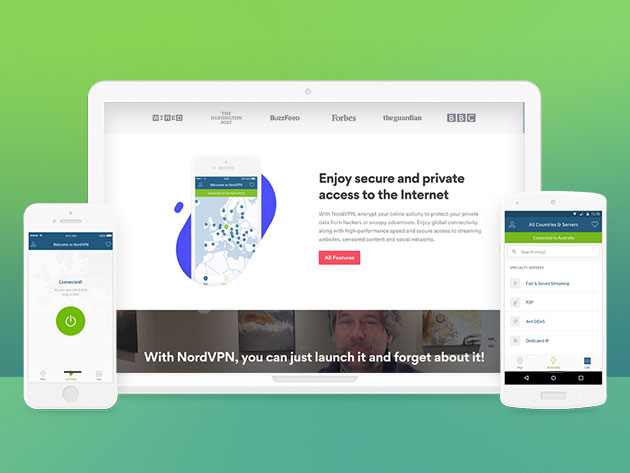 NordVPN is one of the highest-rated VPNs around, earning top nods from TechRadar, PC World, CNET, PC Mag and more. It's double encrypted (double data SSL-based 2048-bit encryption), and you can secure any connection, whether it's a public Wi-Fi hotspot or your cell network. You can enjoy high speeds for streaming video and content access since NordVPN uses 3,521 worldwide server locations in 61 different countries. There's even an emergency shutoff function that automatically shuts down your site if your VPN connection drops, so your data is never compromised. Plus, your activity is never recorded.
Usually, this NordVPN: 2-Yr Subscription is $345, but you can get it now for $69.
5. Windscribe VPN: 1-Yr Pro Subscription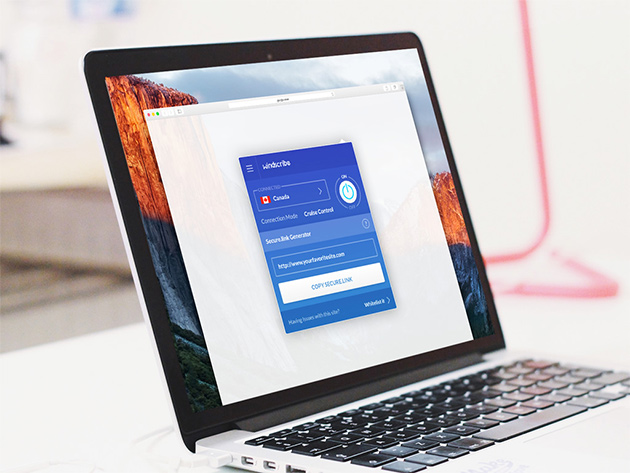 Windscribe VPN is more than just a VPN — it's a desktop application and browser extension that works to protect your online privacy, unblock websites, and helps remove ads and trackers from your everyday browsing. It's incredibly easy to use: all you need to do is turn it on once, and it runs in the background seamlessly. Plus, this service provides unlimited downloads and unlimited simultaneous connections. They take privacy so seriously; they don't even ask for an email address. Plus, for constant travelers, there's a Netflix browser extension to bypass geo-restrictions while streaming easily.
Usually, this Windscribe VPN: 1-Yr Pro Subscription is $108, but you can get it now for $19.
The Salon Marketplace team writes about stuff we think you'll like. Salon has affiliate partnerships, so we may get a share of the revenue from your purchase.