Satisfactory sleep is vital for your physical and mental health. Aside from next-day grogginess, insomnia makes it harder to lose weight, affects hormone production and cardiovascular function by altering your internal clock, and does nothing to help the bags under your eyes. It's easy to run to the drugstore and pick up over-the-counter medication in times of need, but quick fixes won't help you establish healthy habits that foster consistent, high-quality sleep. Here are four simple, drug-free products for quality's zzz's.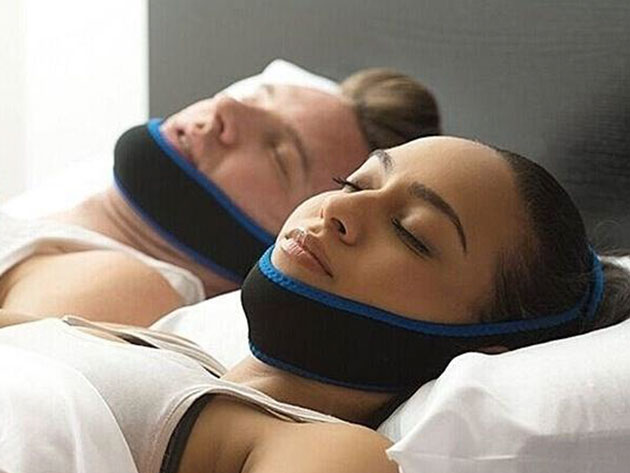 Snoring is the not-so-silent relationship killer: shaking your partner awake after their anti-snore strips have failed aggravates both of you and only stops the problem for a few minutes. Earplugs are no match for surround-sound snores, and an uncomfortable night on the couch can leave you sore and annoyed. The comfortable, breathable neoprene Anti-Snoring Jaw Strap shifts your jaw forward and keeps it in place, clearing your airway for blissful silence. It's also helpful for TMJ pain and nightly teeth grinding, and cut-out ear holes guarantee that it won't budge until morning.
Buy now: $12.99, reduced from $39.98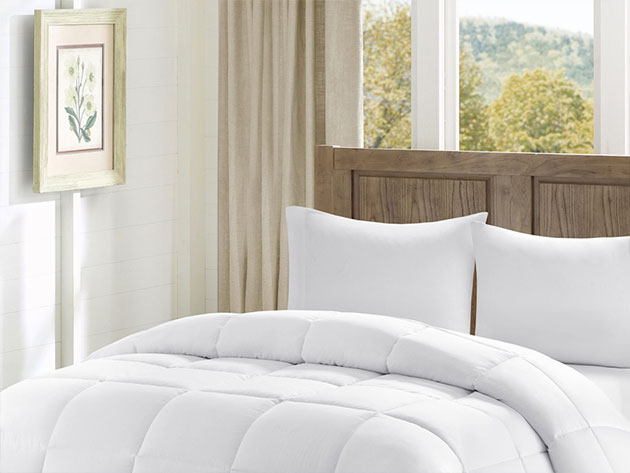 Bibb Home Down Alternative Microfiber Comforter
Not too hot, not too cold, but just right: finding a cushy comforter that doesn't leave you sweating is a real-world Goldilocks problem. Bibb's Down Alternative Microfiber Comforter has a hypoallergenic polyester fill that's light enough for summer and cozy enough for a winter night. Durable 90GSM construction keeps your comforter in top shape when you're moving from the bed to the couch or throwing it in the washer, and the checkered stitching creates a clean, modern look that spruces up any bedroom.
Buy now: $42.99, reduced from $69.99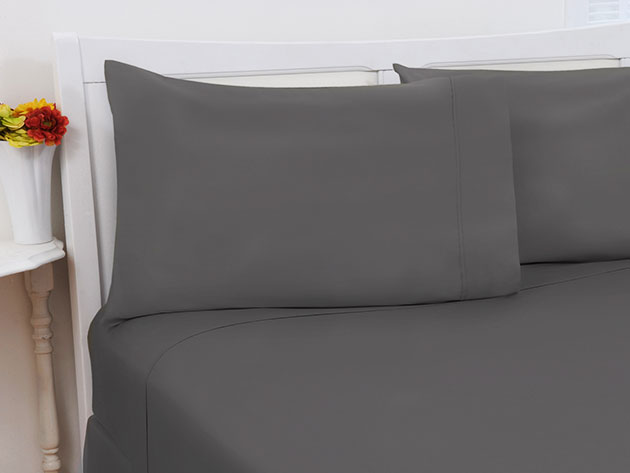 1800 Series Bamboo Extra Soft Sheet Set
When you're exhausted and ready to hit the hay, the last thing you need is scratchy bed sheets that feel like literal hay. The Bamboo Extra Soft Sheet Set is made of lightweight, buttery soft double-brushed microfiber that breathes 50% better than cotton for improved temperature control. They're hypoallergenic, dust mite-resistant and their deep pockets fit snugly around your mattress for a perfect fit. Even if you're well-rested, you might end up hitting the snooze button for a few more minutes in these sheets.
Buy now: $39, reduced from $49.99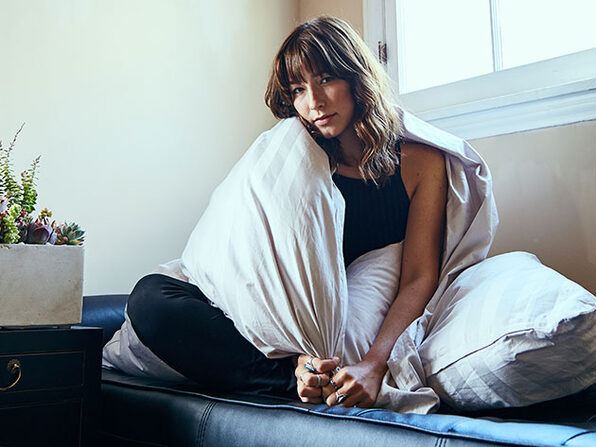 Lying down to go to sleep can be the most relaxing moment of your day, but it can also be prime time for worries to come out and play in an anxious mind. Serenity's Weighted Blanket helps you drift off by reducing anxiety through Deep Pressure Stimulation, which mimics the feeling of someone hugging you. A hug makes your body release oxytocin, a powerful hormone that increases your brain's levels of serotonin (a neurotransmitter that affects your mood) and melatonin (a hormone that helps you fall asleep). These neurological shifts slow down your heart, reduce your blood pressure and help you fall into a peaceful slumber.
Whether you're a chronic tosser-and-turner or just spend an occasional night staring at the ceiling, these products are easy, drug-free tools to help you nod off and stay asleep for a refreshed mind and body the next morning.
The Salon Marketplace team writes about stuff we think you'll like. Salon has affiliate partnerships, so we may get a share of the revenue from your purchase.