Aside from consuming a healthy diet and working out more, there's a (seemingly) easy way to improve your health: get a better night's sleep. Even if you have noise-canceling earplugs, a blackout sleep mask and completely stopped checking your phone before you go to sleep, you could still be tossing and turning trying to fall asleep at night. The culprit could actually be your pillow — after all, it elevates your head comfortably and gives you a restful cushion to snooze at night.
Check out these five innovative pillows below:
1. PharMeDoc Orthopedic Memory Foam Pillow with Cooling Gel — $25.99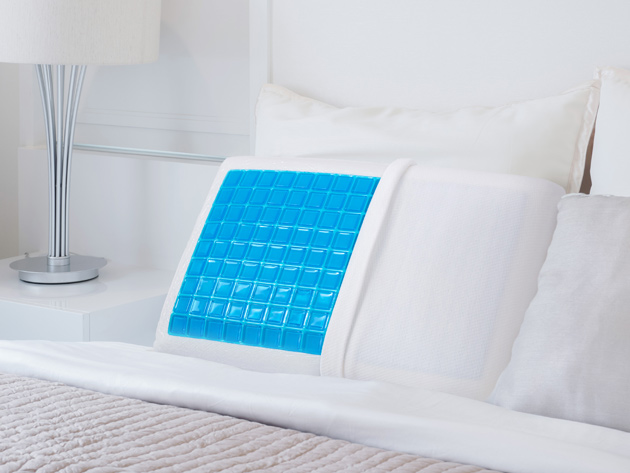 This best-selling memory foam pillow also features a layer of cooling gel, neutralizing your spine position and keeping your body temperature regular. The way the gel helps evenly disperse your body heat is perfect for hot-blooded sleepers who tend to wake up a little sweaty — it's also designed to reduce neck pain and backaches, making you a little happier when you head into work in the morning.
Get it here for $25.99, 35% off. 
2. PharMeDoc Full Body Pregnancy Pillow — $39.99
Pregnant ladies have a hard enough time sleeping as it is — this pregnancy pillow is specially designed for expectant mothers, but that doesn't mean you need to be pregnant to enjoy its benefits. The clever design is made to support you back, hips, knees, neck, and head, and replaces the need for multiple pillows to support your body (especially if you're recovering from injuries).
Buy it here for $39.99, 20% off.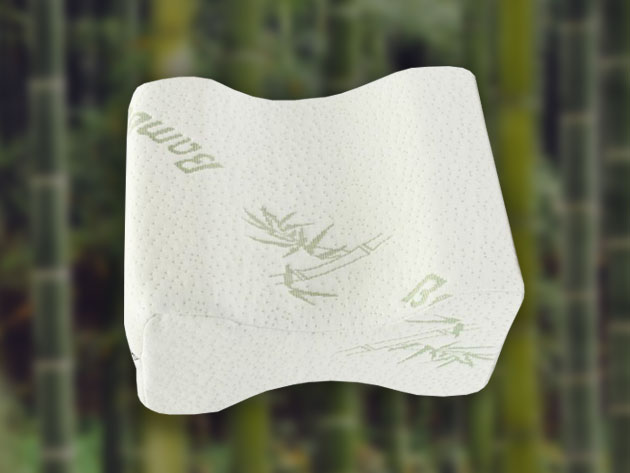 Leg pain is a major reason why people can't sleep at night — this bamboo knee pillow helps alleviate any discomfort you feel in your limbs with an ergonomic, bone-shaped design that fits perfectly under your leg curve. The plush, memory foam pillow supports your weight and promotes healthy blood circulation. It also absorbs the pressure normally put on your hips and joints, and relieves leg pain and fatigue, improving your sleep at night.
4. Contour Memory Foam Pillow with Cooling Gel — $25.99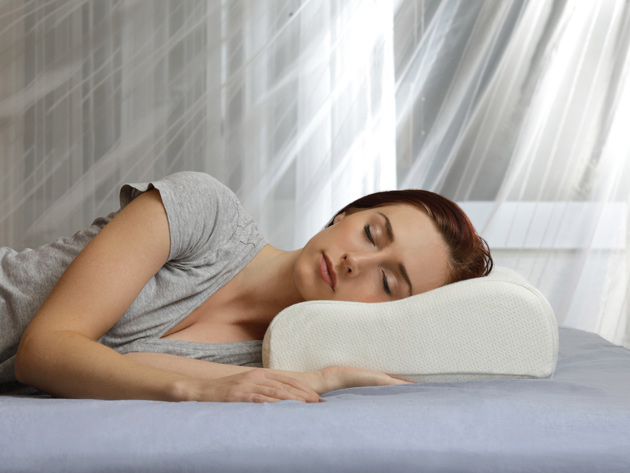 This plush, contoured memory foam pillow is made to custom fit the unique curvatures of your neck and skull — plus, it includes a thermoregulating gel that keeps your body cool all night long. It reduces any bodily aches and pains you have, plus is hypoallergenic and dust-mite resistant.
Buy it here for $25.99, 35% off. 
5. PharMeDoc Pregnancy Pillow — $39.99
If you struggle with getting comfortable, this C-shaped pregnancy pillow is your ticket to snuggling up comfortably (whether you're pregnant or not). You can support your entire body with just one pillow and features a removable super soft 100% jersey-knit cotton cover that will have you deeply sleeping in no time.
Buy it here for $39.99, 20% off. 
The Salon Marketplace team writes about stuff we think you'll like. Salon has affiliate partnerships, so we may get a share of the revenue from your purchase.