Self-improvement is the name of the game every January, and the New Year is fast approaching. Whether you're looking to earn certifications in essential business skills like Excel, project management, or Instagram marketing, or you're unleashing your creative side with photography, drawing, or podcasting, these e-learning bundles have something for you — and you can get an additional 75% off each bundle with the Black Friday coupon code BFBUNDLE75.
Master formulas, functions, formatting and Pivot tables with this bootcamp bundle. You'll also discover how to harness Excel's data analytics for insightful presentations at work.
MSRP: $1,380
Sale Price: $39, enter BFBUNDLE75 for an additional 75% off
This seven-course bundle helps you master photo and video production and editing, with a DSLR skills course, aerial photography with drones, a cinematography master class and more.
MSRP: $1,393
Sale Price: $35 (97%)  enter BFBUNDLE75 for an additional 75% off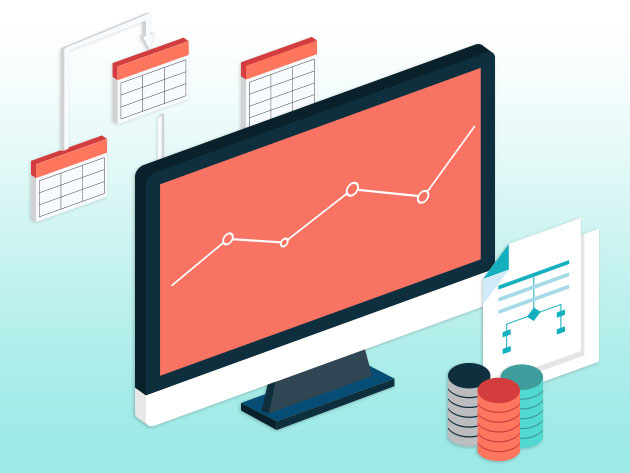 Your company is gathering mountains of raw data every day, and learning how to sift through that information to discover meaningful patterns and develop inventive strategies is a skillset that every employer wants to see. This bundle teaches you how to work with data in Oracle, R, SAS and more, and you'll have a certificate of completion to show off after finishing each course.
MSRP: $299
Sale Price: $29,  BFBUNDLE75 for an additional 75% off
An MBA can mean the difference between making that next leap in your career and spinning your wheels. The Lifetime MBA Bootcamp Bundle covers everything from Leadership & Management to Business Writing, and you'll earn certificates for each course — adding new bullet points to your resume every time you wrap up a class.
MSRP: $1,622
Sale Price: $29, enter BFBUNDLE75 for an additional 75% off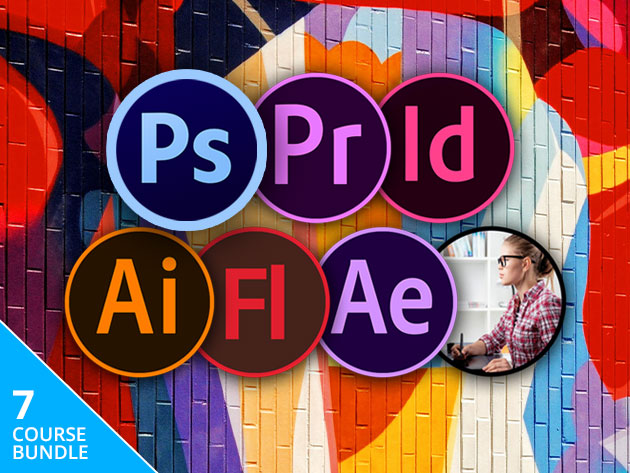 Graphic design prowess is valuable whether you're climbing the ladder at work or designing your own website. Adobe Creative Cloud has all of the tools you need for stunning photos, eye-popping animations, and professional layouts, and after hours of hands-on training, you'll be ready for whatever visual projects come your way.
MSRP: $673
Sale Price: $24.99, enter BFBUNDLE75 for an additional 75% off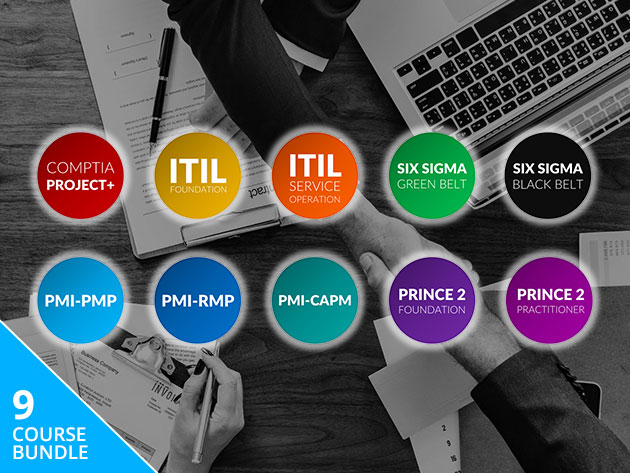 Project management is one of the fastest-growing professional sectors in the US, and certifications in areas like Risk Management and Six Sigma strategies are must-haves if you want to break into this six-figure profession. This bundle's nine courses will help you become a PRINCE 2 practitioner, a Certified Associate in Project Management, and much more.
MSRP: $2,691
Sale Price: $49, enter BFBUNDLE75 for an additional 75% off
Make 2019 your year to master coding with the Complete Learn to Code Bonus Bundle. These 12 courses cover essential programming languages like Python, web development frameworks like Ruby on Rails, and how to create cloud computing infrastructures.
MSRP: $1,523
Sale Price: $54, enter BFBUNDLE75 for an additional 75% off 
If you've got the know-how, Instagram marketing can help you make big bucks. This five-course bundle helps you build Instagram email lists, master affiliate marketing, and teaches you how to use Instagram stories and ads to build a loyal following.
MSRP: $794.95
Sale Price: $25, enter BFBUNDLE75 for an additional 75% off
Itching to dive into an analog hobby? The Fundamentals of Drawing Bundle has seven courses led by professional art teachers. You'll discover basic pencil skills, how to bring images to life with shading, portrait drawing, and even compose your own comic book characters.
MSRP: $694.93
Sale Price: $39, enter BFBUNDLE75 for an additional 75% off
Podcasts are big business, but you can benefit from podcasting whether you're looking for a new way to promote your business or just want to share your story with the world. This bundle covers everything from buying equipment to storytelling to voice and video production for a can't-miss podcast.
MSRP: $1,990