There are plenty of reasons to smile during the holidays, but yellow teeth can discourage you from grinning during this time of year. These Black Friday deals on electric toothbrushes, flossers, and teeth whiteners will get you ready for seasonal family photos without pricey trips to your dentist.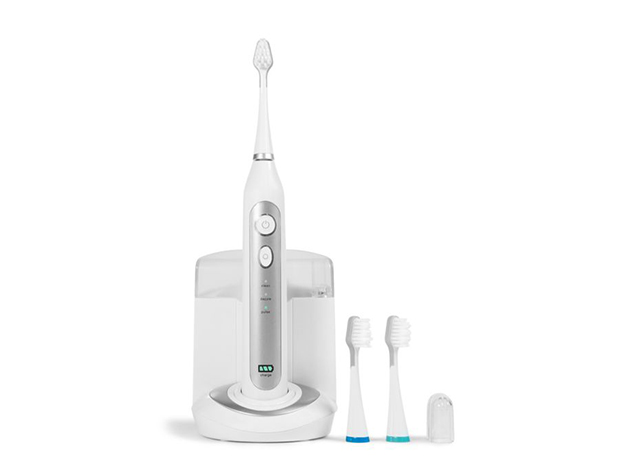 Your teeth are only as clean as your toothbrush, and a standard toothbrush left on your bathroom sink is susceptible to sneezes, splashes, and dust. This toothbrush's included UV sanitizing base destroys germs and bacteria when it's not in use, recharging it so it's ready to destroy plaque at 40,000 strokes per minute.
MSRP: $259
Sale Price: $49.99 (+20% off with BFSAVE20)
This futuristic electric toothbrush uses powerful UV-C rays inside a spaceship-inspired cleaning station to combat bristle germs. It kills up to 99.9% of bacteria for a spotless brush. State-of-the-art sonic technology with professional and sensitive cleaning modes will make your whites their pearliest.
MSRP: $129
Sale Price: $69.99 (+20% off with BFSAVE20)
Flossing is one of the most important steps you can take for healthy teeth and gums, but if you've gotten behind on this habit, regular flossing can cause pain and irritation. A water flosser will help set you back on the right path, and this rechargeable unit is just what the dentist ordered. Its directed water jets have three specific cleaning modes for that shine your teeth five times more effectively than standard flossing.
MSRP: $149.99
Sale Price: $39.99 (+20% off with BFSAVE20)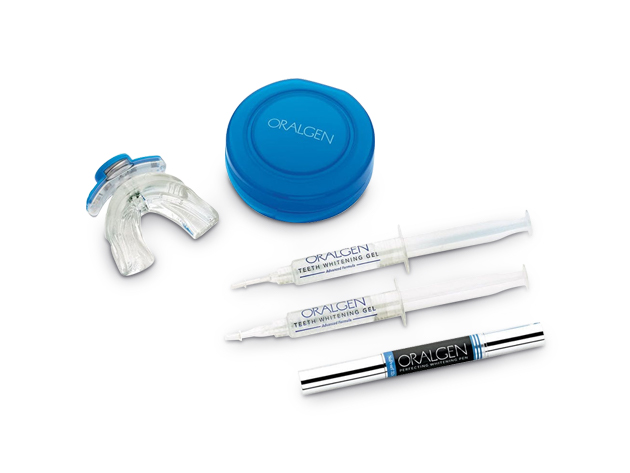 In-office whitening procedures can cost hundreds of dollars, but Oralgen's dentist-recommended home system is less than $40 and doesn't use harsh chemicals. LED technology, 12% hydrogen peroxide gel and natural peppermint essential oils remove surface stains and deep-seated discoloration in minutes without the irritation you might experience at the dentist's office.
MSRP: $59.95
Sale Price: $35 (+20% off with BFSAVE20)
Activated Charcoal Teeth Whitening Powder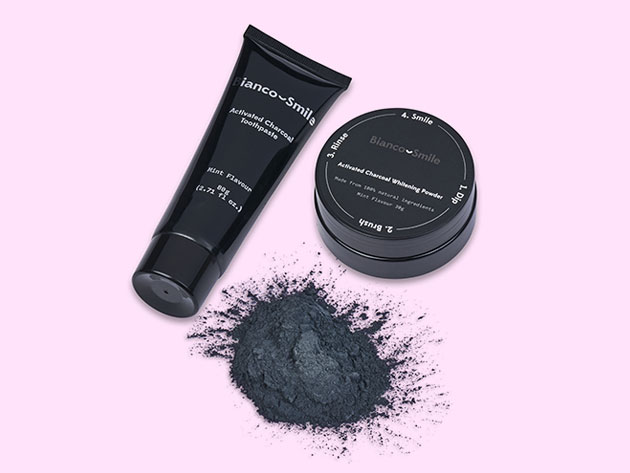 Using a dark powder to achieve whiter teeth might seem counterintuitive, but charcoal has powerful stain-fighting properties that make it a great weapon against yellow teeth. This activated charcoal whitening powder not only whitens teeth, but also prevents cavities, removes plaque, and detoxifies your mouth.
MSRP: $34.99
Sale Price: $21.99 (+20% off with BFSAVE20)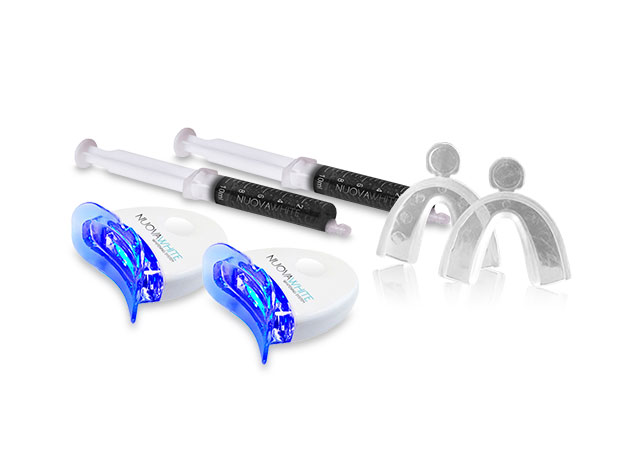 This charcoal-based two-pack has the stain-fighting power of 20-25 dental office treatments, and it's clinically proven to restore tooth enamel while whitening your chompers. It's also cruelty-free, FDA compliant, and the LED light technology combined with the charcoal mixture creates a noticeably whiter smile in just one treatment.
MSRP: $259.99
Sale Price: $27.99 (+20% off with BFSAVE20)
This dental gadget combines the plaque-destroying power of an electric toothbrush with the whitening effects of phototherapy for a one-two dental punch. You can cycle between blue light, which whitens teeth and kills bacteria, and red light, which soothes and heals gums. The electric toothbrush has a gentle and strong mode for tackling hard-to-reach spots, regardless of your gums sensitivity.
MSRP: $99