Unless you've been living on a remote island where the internet is a distant memory, you're probably aware that "data" and "privacy" are slowly diverging online. Major breaches at economic strongholds like Equifax and personal information hacks at Facebook make headlines, but daily encounters with unsecured public WiFi networks and weak passwords can cause just as much damage.
Virtual Private Networks, or VPNs, can help you protect yourself on the web. They send your data through an encrypted tunnel the moment you log on, disguising your location, shielding your financial information from hackers, and even hiding your browsing history from your ISP. There are lots of VPN options, but these three top-rated picks are some of the best around — and you'll enjoy a 20% Cyber Monday price drop if you enter CMSAVE20 at checkout.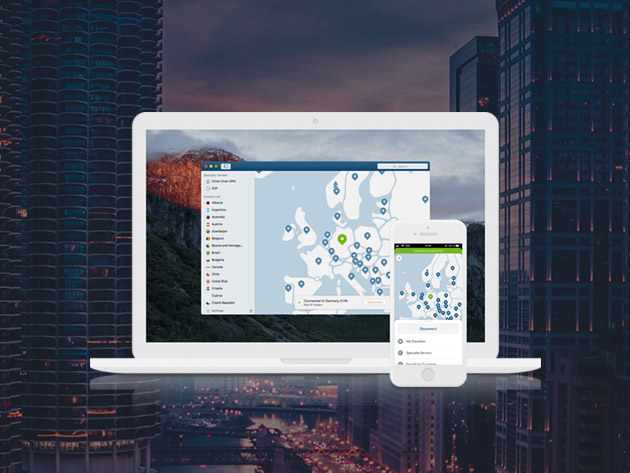 Nord earned a rare "Outstanding" rating from PC Mag for its vast, unrestricted access to servers across the globe and double-encrypted tunnels. You can secure any connection from public WiFi to cellular hotspots, and the VPN disguises your location to help you access geo-restricted content (for example, you can log onto Facebook in China with Nord).
This VPN's kill-switch shuts down your site if your connection drops to protect you around the clock, and the company's strict no-logging policy keeps your browsing history completely private.
MSRP: $430.20
Cyber Monday Price: $107.55, plus save an additional 20% with CMSAVE20.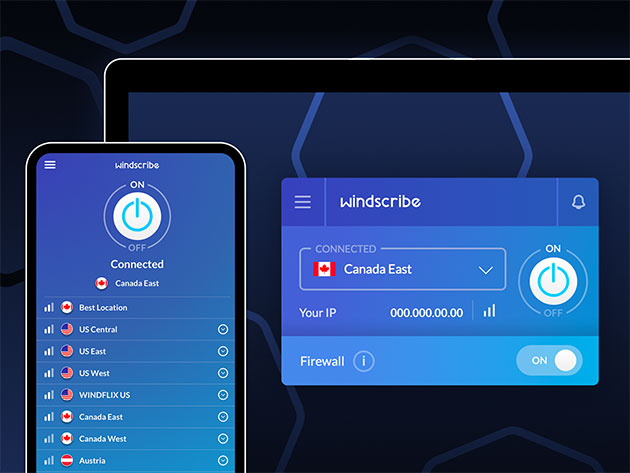 Almost everyone can benefit from a VPN, but complex setups and menus deter less tech-savvy customers from signing up. Windscribe is a set-it-and-forget-it desktop application that runs in the background of your computer forever once you log in.
On top of the standard VPN promises, Windscribe also unblocks websites, removes ads and trackers, and provides unlimited downloads on unlimited simultaneous connections. All of your devices will be fully protected with the click of a button once you commit to Windscribe.
MSRP: $900
Cyber Monday Price: $59, plus save an additional 20% with CMSAVE20.
VPN Unlimited protects your data forever for one low price. You can fully explore the web with access to streaming channels wherever you go, download games and movies with devoted torrenting servers, and never experience any lags with unlimited bandwidth. VPN Unlimited works on up to five devices at once, so you can protect your whole family, and there are no geo-restrictions, no ISP-imposed firewalls, and no licensing regulations to keep you away from the content you want.
MSRP: $499.99
Cyber Monday Price: $39.99, plus save an additional 20% with CMSAVE20.