Whether you're a seasoned traveler or a wanderlust newbie, reminding yourself that there's a big world out there can help you keep daily irritations in perspective when you're at home. One of the best ways to do that is to put keepsakes around your home that remind you of all the stunning places you've visited, and the World Travel Tracker Scratch Off Maps are a fun accessory to add to your home decor.
These interactive maps have a gold top foil layer that you can scrape off every time you visit a new place. There are 210 flags of the world that you can scratch off as you visit, and state outlines in the U.S. and Canada help you track your travels on a more granular level.
If you prefer exploring the great outdoors in your home country, the US National Parks map is built for you. State names, capitals, national parks, and highest peaks are all featured on this map. Underneath the gold scratch-off layer, you'll find interstate highways to follow on your road trips, plus major cities and river systems you'll encounter on the way.
The World Travel Tracker Scratch Off Maps usually cost $45, but right now they're on sale for $29.99. The international maps are available in white or black, and the US Parks map is also available in white or black. Best of all, you can save an additional 15% with the coupon code SEMIANNUAL.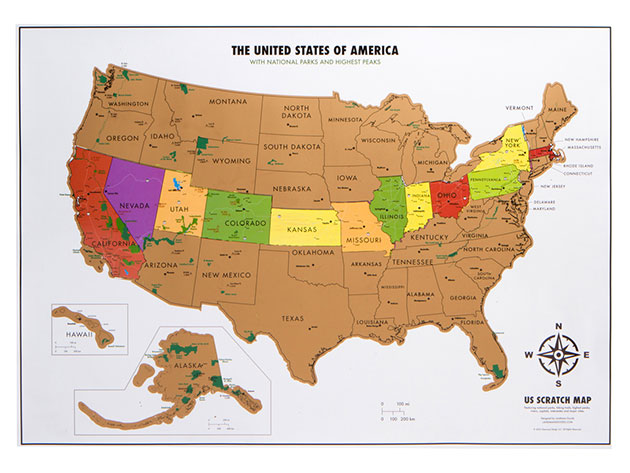 Like this deal? Check out Vault, the best way to secure your online data for just $9.99/month.