Going to the dentist isn't at the top of anyone's "Fun Activities" list, but you don't have to dread the dentist's chair if you take good care of your chompers at home. It's common knowledge that brushing and flossing twice a day is necessary for optimum oral health, but not all toothbrushes are created equal. The rapid rotations and vibrations from electric toothbrushes clean your teeth far more effectively than a standard toothbrush, and the Platinum Sonic Toothbrush & USB Sanitizing Case is just what the dentist ordered for cleaner, whiter teeth.
This brush knocks out plaque and scrubs away discoloration at an impressive 40,000 strokes per minute. The auto timer helps you brush for the full ADA-recommended two minutes, so you'll never fall short on your at-home dental care.
However, brushing your teeth isn't very effective with a dirty toothbrush. The Platinum Sonic's USB Sanitizing Case uses UV rays to eliminate 99% of germs and bacteria, so you'll have fresh bristles every time you grab your brush. The sanitizing case also doubles as a charging case and triples as a travel case, and one full charge lasts for up to 40 brushing sessions.
The Platinum Sonic Toothbrush & USB Sanitizing Case typically costs $259, but right now you can snag it for $49.99 (80% off). Enter the code MADNESS15 at checkout for an extra 15% off — that's a final sale price of $42.49.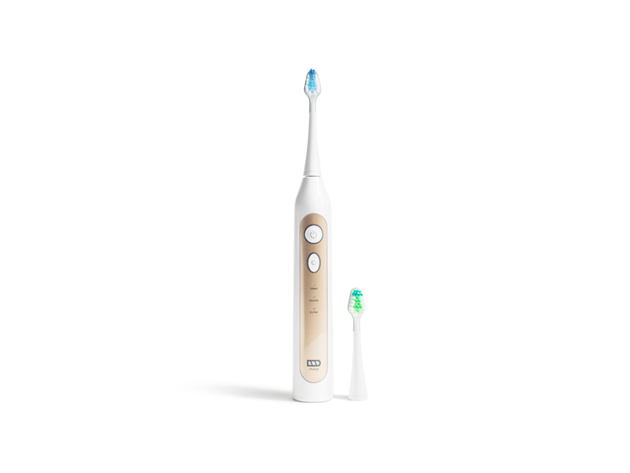 Like this deal? Check out Vault, the best way to secure your online data for just $9.99/month.