With climate change showing its impact seemingly daily, it can feel like a daunting task to live an environmentally-friendly lifestyle. But even one small action can have a huge impact. One unexpected place to start that you may not have considered is your vacuum cleaner.
When purchasing a new vacuum cleaner, there are a few boxes you want to check for Mother Nature's sake. First, you'll want to get a cordless one with rechargeable batteries like this Shark IF200 Stick Vacuum. By having a finite amount of energy you can use before you have to recharge the vacuum, you'll spend less time cleaning and expend less electricity in the process. Not to mention, it's a lot more efficient when it comes to cleaning. Definitely make sure the batteries are rechargeable, so they don't just end up in a landfill.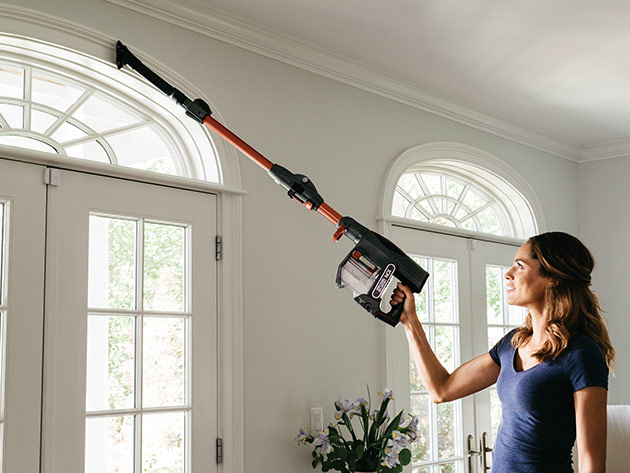 Next, choose a factory-refurbished vacuum instead of a brand new one. While that may not seem obvious on the surface, it's actually a great way to help minimize someone else's carbon footprint. When you buy a factory refurbished vacuum, you're taking something that would have otherwise been thrown away, getting it for a great price while you're at it.
The Shark IF200 Stick Vacuum meets all these criteria and then some. With rechargeable batteries, different cleaning modes, a handheld option, and its cordless design, the Shark IF200 is easy to use and takes up minimal space. Its deep-cleaning technology covers everything from carpets to floors to cars. Plus, you can get a factory refurbished one for just $169.99 – that saves you 51% off the usual retail price of $349.
Like this deal? Check out Vault — you'll get four premium tools, including NordVPN and Dashlane, to supercharge your online security. Try it free for 14 days now!