Home or apartment maintenance isn't easy for anybody in this day and age. Between work, the gym, social commitments, and managing a family, even doing the dishes can feel like a slog. The last thing you want to be doing is vacuuming every day. Or week. Or month. Or however bad it has gotten. It may be time for some help, and we've rounded up some of the best deals on top-tier vacuums available on the web. Check out these deals.
iRobot Roomba 805 Robotic Vacuum (Certified Refurbished)
iRobot's Roomba has become the gold standard of robot vacuums, armed with the revolutionary AeroForce Cleaning System which makes it up to five times more powerful than other vacuums. It's loaded with navigation and scheduling features that help it map out your home and know exactly when to clean. You can save 45% off the $449.99 list price when you get it for $246.99.
ECOVACS DEEBOT 901 Robotic Vacuum Cleaner (Refurbished)
The DEEBOT features advanced scanning and mapping capabilities that allow it to navigate into all the nooks and crannies of your home for a comprehensive clean. You can use the ECOVACS app to draw boundaries, such as kids' bedrooms, where you don't want it to go, and it's compatible with both Amazon Echo and Google Home so you can tell it exactly where you want it to go. Pick up a refurbished model for 52% off the $499.98 list price at just $235.
Shark IF200 Stick Vacuum (Factory Refurbished)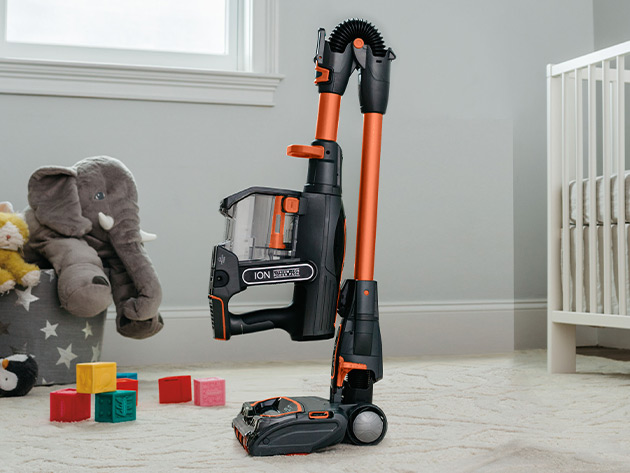 The Shark IF200 goes beyond the call of standard vacuums. Designed to be as convenient as possible, it features a cord-free design and removable, rechargeable batteries so you can go anywhere you need to vacuum. Its DuoClean technology allows you to transition from carpets to hardwood seamlessly while the MultiFlex design makes it easy to flex to reach under couches or cabinets and fold up for easy storage. This super portable vacuum is 51% off the $349 list price when you get it for $169.99 today.