Starting to notice that you're losing business cards strangely frequently? Having trouble keeping your wallet from falling out of your pocket? Do you have actual duct tape holding your wallet together? Wallets are one of those things we tend to hold onto a bit too long. There's sentimental value to something you can't leave home without, that's been everywhere with you. But there always comes a time to upgrade and now might just be that time. Innovation has come for practically everything and wallets are no exception. If you think it's time to make a change, check out some of the coolest wallets on the market today.
The Monarch: Slim Leather Wallet
This ultra-slim wallet is made of full-grain leather and gives you easy access to your cards and cash with a retractable pull strap. It has enough room to carry up to six cards plus some cash without adding any bulk to your pocket. It also features RFID protection so would-be pickpockets can't scan your card information.
Buy Now: Get it for 17% off $29 at just $24.
Dash Bando Slim Utility Wallet
This Kickstarter-funded wallet is made of extremely durable, ultra-thin Saffiano canvas. It comes with two quickdraw slots, extra storage with a pull tab, a secret compartment for private cards, and a large band for cash. That's everything you need in a wallet, all in a package that's about as thin as your smartphone.
Buy Now: Get the Dash Bando for 28% off $25 at just $17.99 today.
If you're feeling a little more futuristic, this bundle includes the DUN FOLD and DUN DUO, a super-secure wallet that allows you to make payments without taking your card out of the wallet, and a unique carrier that helps you safely corral your phone, passport, cards, and cash while you're traveling. It's the perfect bundle for the traveler.
Buy Now: Get the DUN FOLD and DUN DUO for 44% off $190 at just $105 today.
Vault RFID-Blocking Leather Wallet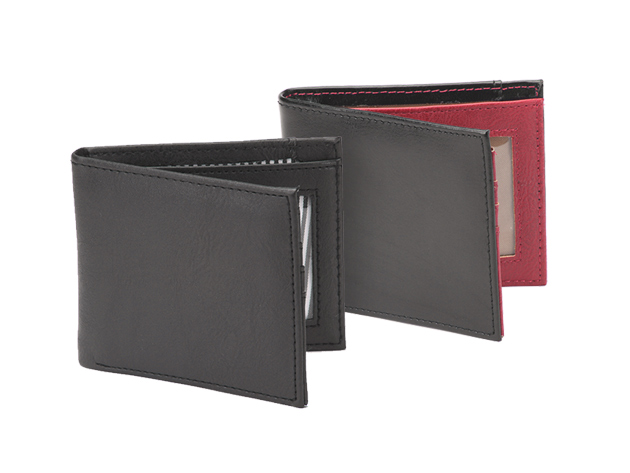 This stylish, minimalistic leather wallet features RFID protection sewn into the lining, giving your cards added protection. The bi-fold design is a familiar one but the added security features are something new entirely.
Buy Now: Get it for 49% off $69 at just $34.99 today.
Leather Folio Wallet for Samsung Phones
One of the coolest innovations in wallet tech is merging smartphone cases and wallets. Why bring two separate items when you can combine them into one? This case is designed for Samsung phones and allows you to bring your cards and cash with you right on your phone so you don't have to fumble with multiple items or risking losing anything.
Buy Now: Get it for $49.95 today.
Prices are subject to change.