Whether you're aiming to spend more time in the kitchen or need more kitchen gadgets to spice up your cooking, these ten accessories are sure to re-inspire you to start cooking up a storm. Make nutritious, simple meals that fit the bill for any upcoming New Year's resolutions, and impress family and friends with your holiday dishes with these tools.
Best of all, for a limited time you can save an extra 15% off the sale price with early Black Friday coupon: EBFSD15.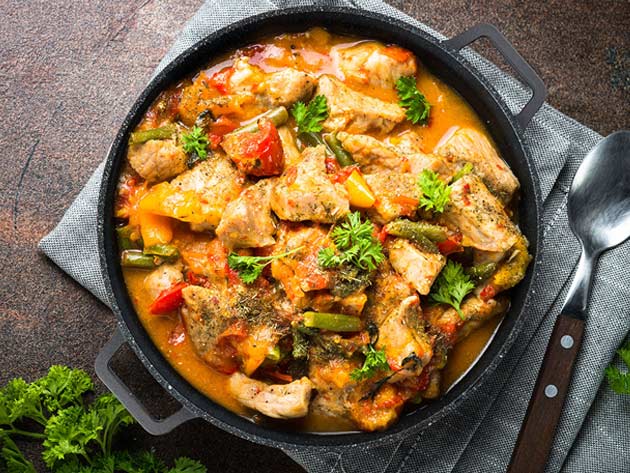 If you want kitchen accessories that do double the work, then look no further than this pan that acts like an oven: it features a uniquely-designed lid that allows it to trap heat on the inside while releasing steam at the same time. That means you can even cook a pizza in it without it getting soggy — and you can throw it on your stovetop to cook. That could be a lifesaver for any holiday meal you whip up!
Buy it here: Usually, this MasterPan Stovetop Oven Grill Pan With Heat-In Steam-Out Lid is $69.95, but you can get it here for $59.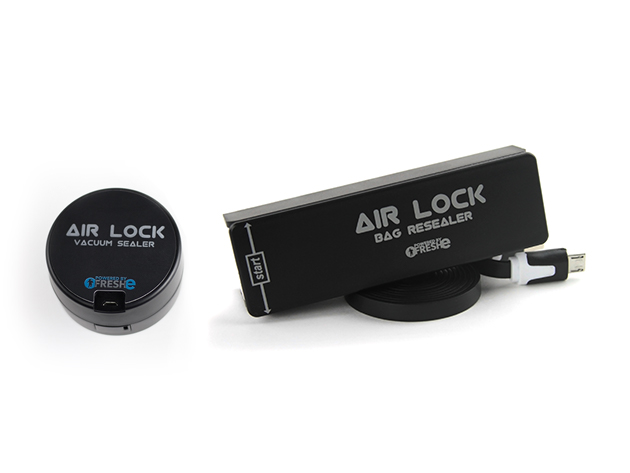 During the holidays, you want to stock your refrigerator and pantry with enough items to host your family and friends — but that can result in food waste. This vacuum sealer extends the shelf-life of even the most perishable goods. All you need to do is put the food in the included vacuum sealer bag, and it removes all the air from the bag in 15-30 seconds, so the bags of food are both sealable and leak-proof.
Buy it here: Usually, this Air Lock Vacuum Sealer is worth $59.95, but you can get it here for $29.95.
Having a proper set of knives could be the ticket to executing a series of recipes perfectly — and this set of premium Japanese knives deliver unmatched precision each time they're used. They're manufactured using the same techniques as samurai swords and feature a 100-year guarantee — plus, only a limited number of sets are available. Stain and rust-resistant, you'll love cooking with these artisan knives.
Buy it here: Usually, this Damasukasu Japanese 3-Piece Master Chef Hanshu Knife Set costs $299.99, but you can get it here for $69.99.
After a certain age, we can all agree to retire the red plastic solo cup. You can upgrade with this perfect pint glass set instead — they're engineered to hold a full 12-oz can of beer and features top carrying tabs, just like a six pack of beer. It's also made out of BPA-free, cloudless plastic that's made to durable enough for use during camping or other outdoor excursions.
Buy it here: You can get this Perfect Pint Glass: 12-Pack for $29.99.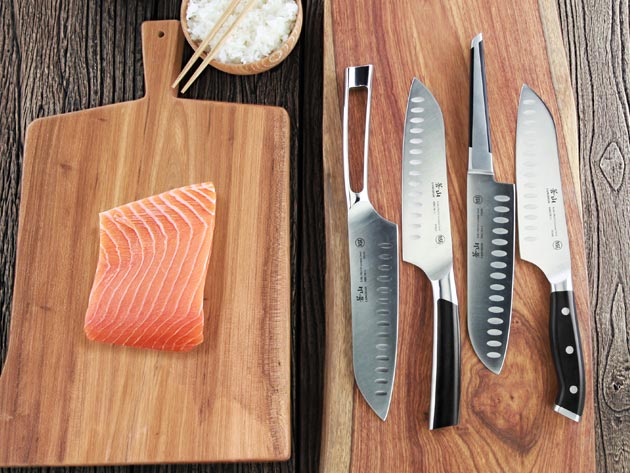 If you're looking for a set of essential knives, look no further than these easy to use, expertly made Cangshan knives. Endorsed by Michelin-starred Chef Thomas Keller and made out of high-quality German steel, they'll feel perfectly balanced in your hand. The set includes a 6-inch chef's knife, a 5-inch serrated knife, and a 3.5-inch paring knife, as well as a high-quality knife block to upgrade your kitchen setup.
Buy it here: Usually, this Cangshan set costs $195.95, but you can get it here for $114.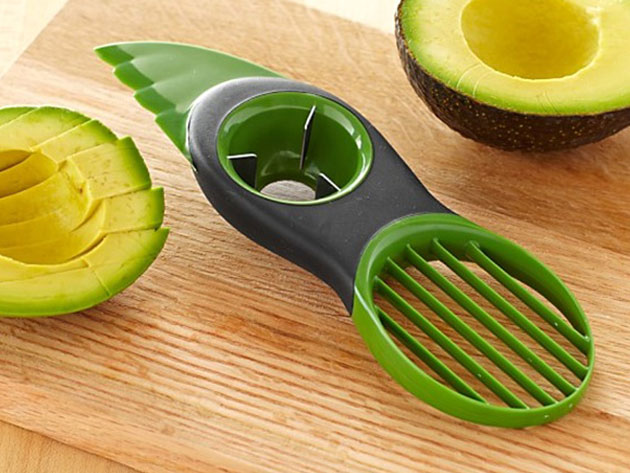 Avocados are delicious, but they're a total pain to prepare. This specially designed avocado slicer takes out all the mess from the preparation, so you can toss avocados into salads and make guacamole faster than ever. All you need to do is scoop out the pit with the built-in stainless steel pitter and slice it into uniform pieces with the blades.
Buy it here: Usually, this avocado slicer is $19.99, but you can get it here for $9.99.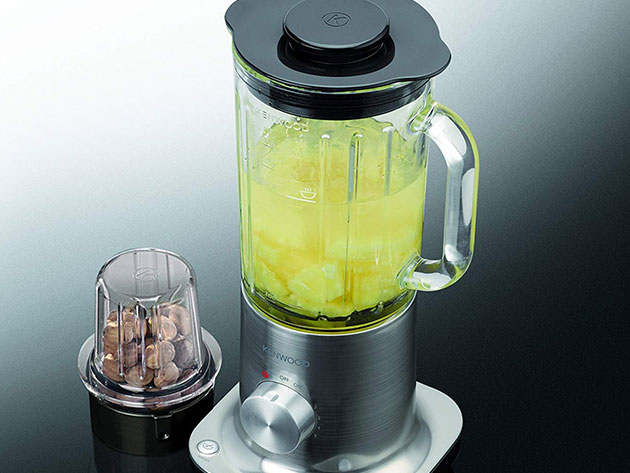 Sometimes blenders are limited in what they can produce, but not this thermo-resistant blender. It can tackle foods both hot and cold, with five blending speeds, pre-programmed buttons and even a mini-chopper. You can make everything from smoothies to soups to sauces and pestos — and clean-up is a breeze with the removable blades and dishwasher safe goblet.
Buy it here: Usually, this Kenwood ThermoResist Blender is $249.99, but you can get it here for $99.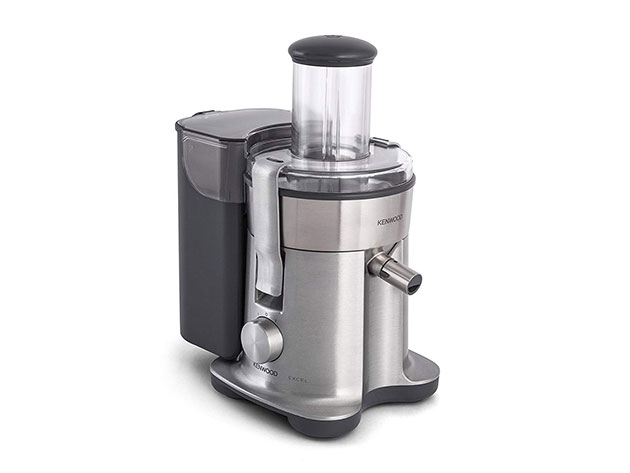 Start adding green juices to your health regimen with this high-powered juicer. It features a powerful 1500-watt motor and comes equipped with an extra large tube big enough to accommodate an entire apple or orange — and you can choose between two speeds to juice hard or soft items and prevent the usual mess associated with juicing, thanks to the patented anti-drip valve. It's a cleaner, more efficient way to prep your juices.
Buy it here: Usually, this Kenwood Excel Juicer is $169, but you can get it here for $145.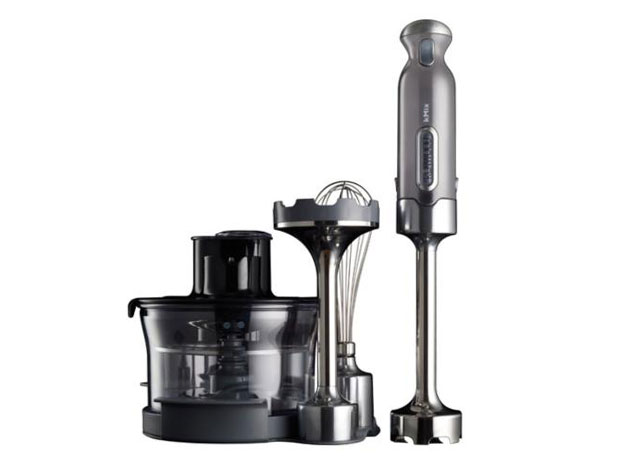 Get some freedom when you cook with this powerful hand blender. You can effortlessly chop and mix with five different blending speeds, whether you're mixing up soup or using the stainless steel balloon whisk for easily preparing creams and desserts. The powerful 380-watt motor can handle pretty much any recipe you throw its way.
Buy it here: Usually, this Kenwood Hand Blender + Attachments Kit is $149.99, but you can get it here for $99.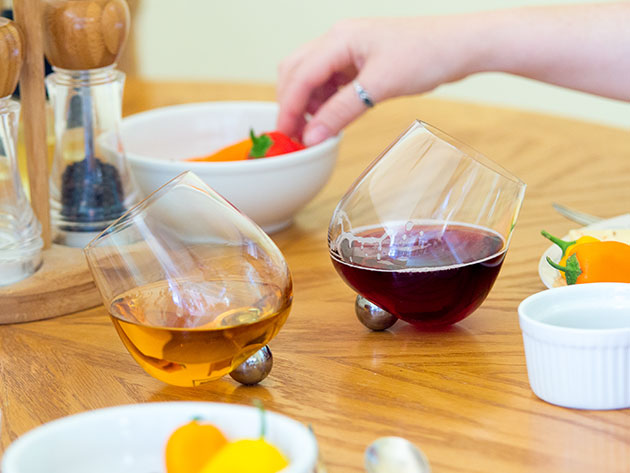 Beautiful glasses that don't just look good, but are wonderfully functional? Sign us up for these non-spill drinking glasses — the design features a glass perched on a stainless steel ball to promote the aeration of your beverage. Added bonus: it makes it so the glass can't tip or spill!
Buy it here: Usually, this Aura Glass Non-Spill Drinking Glasses: 2-Pack is $96.80, but you can get it here for $49.99.