Prince Harry gave his first television interview to promote his memoir "Spare" on Sunday to Anderson Cooper of "60 Minutes." Cooper called the upcoming book, which became a bestseller as soon as it was announced, "a stunning break with royal protocol," detailing the ways Harry processes his grief about his late mother, Princess Diana, in the book, which Cooper said also provides "a revealing look at his fractured relationships with his father, King Charles, his stepmother, the Queen Consort Camilla, and his brother, Prince William, the heir to his spare." 
Harry and his wife Meghan, the duchess of Sussex, have already opened up about their lives in candid detail via the documentary series "Harry & Meghan," a recent hit for Netflix. Salon's Melanie McFarland described how the series demonstrated the couple's, who stepped down from the royal family in 2020, "savvy in the ways of image creation and perception, and how to control a narrative." But in the interview with Cooper, Harry revealed yet still more than the voiceovers, formal seated interviews and home movies of the series. The "60 Minutes" episode comes on the heels of a new bombshell from the book, published in The Guardian, that "Spare" recounts a physical attack of Harry by his older brother William.
Salon breaks down the "60 Minutes" interview with Harry, including revelations about drug use, his current relationship with his brother and father, and how he didn't want his father, King Charles III, to marry Queen Consort Camilla. 
01
Harry turned to psychedelic drugs to deal with trauma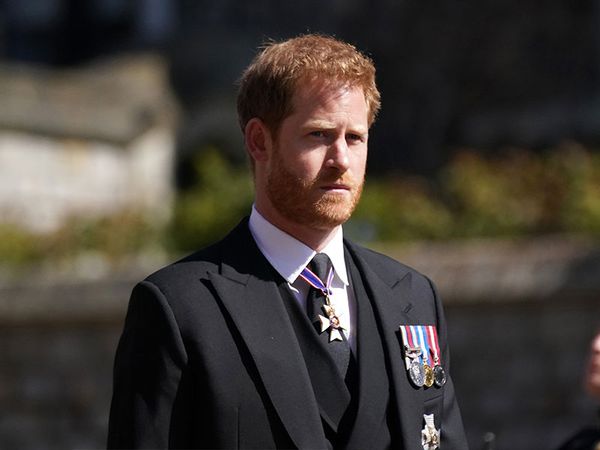 Prince Harry, Duke of Sussex (Victoria Jones - WPA Pool/Getty Images)
Harry sought out multiple ways to handle his trauma and grief after the untimely death of his mother, Princess Diana. In 1997, when Harry was just 12 years old, his mother was killed due to injuries sustained in a high-speed car crash with pursuing paparazzi. Harry told Cooper he went to therapy. Harry also tried the psychedelics Ayahuasca and psilocybin, also known as magic mushrooms. Harry said he did not condone "people to do this recreationally. But doing it with the right people, if you are suffering from a huge amount of loss, grief or trauma, then these things have a way of working as a medicine." Harry also admitted to earlier marijuana use and trying cocaine, saying in his 20s he felt "lost."
02
He felt guilty after Princess Diana's death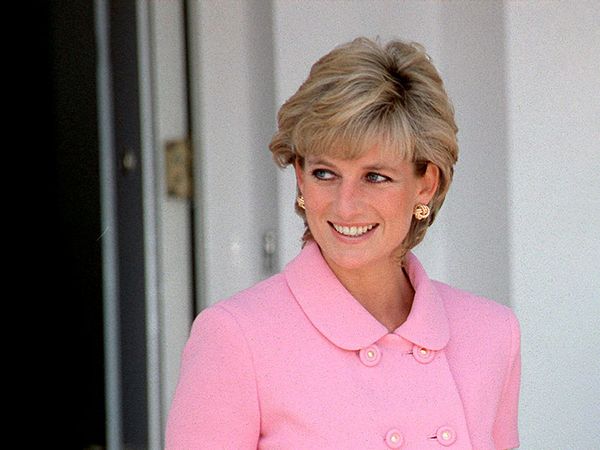 Princess Diana, Princess of Wales (Tim Graham Photo Library via Getty Images)
Harry described the videos of himself and his brother William greeting mourners outside of Kensington Palace a few days before his mother's funeral as "bizarre." He recalled "the guilt that I felt" that the crowds were showing deep emotion while he, as a prince performing royal duties, was not allowed to. He shook hands wet from crying and said, "one of the strangest parts to it was taking flowers from people and then placing those flowers with the rest of them. As if I was some sort of middle person for their grief. And that really stood out for me."
03
He never got to say goodbye to his grandmother, Queen Elizabeth II, due to being excluded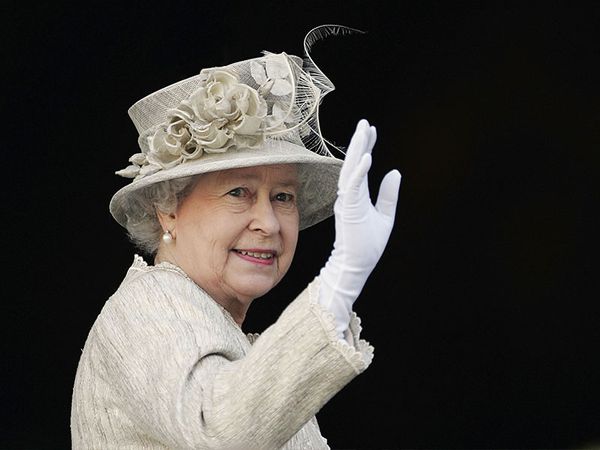 Queen Elizabeth II (Tim Graham Photo Library via Getty Images)
When Queen Elizabeth II's health worsened and it was announced that the monarch was under medical supervision in Balmoral Castle in Scotland, multiple members of the royal family were flown in together. Harry was not invited on that plane, which included his brother William and William's wife, Princess Kate. By the time Harry made it on his own to Scotland, his grandmother had already passed away. He was able to see her privately after death for a few moments, and said he managed to summon happiness for her "because she'd finished life. She'd completed life, and her husband was — was waiting for her. And the two of them are buried together."
04
Harry and William asked their father not to marry Camilla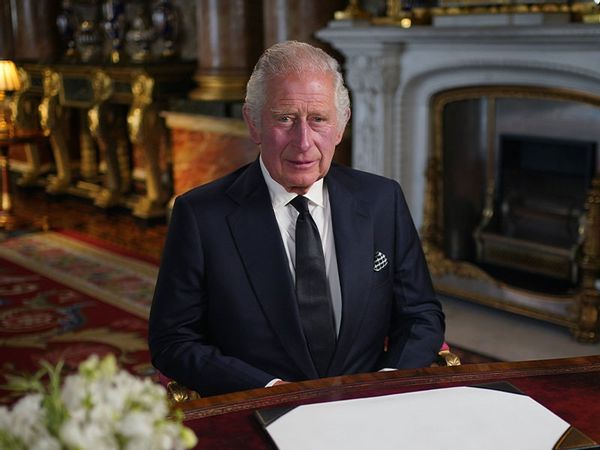 King Charles III (Yui Mok - WPA Pool/Getty Images)
Harry described Camilla as "the villain." While his parents Charles and Diana were still married, "She was the third person in their marriage. She needed to rehabilitate her image." Neither Harry nor William wanted or thought their father should remarry after his divorce. The brothers directly asked Charles not to marry Camilla. "We didn't think it was necessary," Harry said. "We thought that it was gonna cause more harm than good and that if he was now with his person, that — surely that's enough. Why go that far when you don't necessarily need to?" 
Harry also spoke to Camilla's dangerousness "because of the connections that she was forging within the British press. And there was open willingness on both sides to trade of information. And with a family built on hierarchy, and with her, on the way to being queen consort, there was gonna be people or bodies left in the street because of that." Harry described himself as one of those bodies. 
In his book, according to "60 Minutes," Harry writes, Camilla "sacrificed me on her personal P.R. altar."
05
Harry is not currently speaking to his brother or father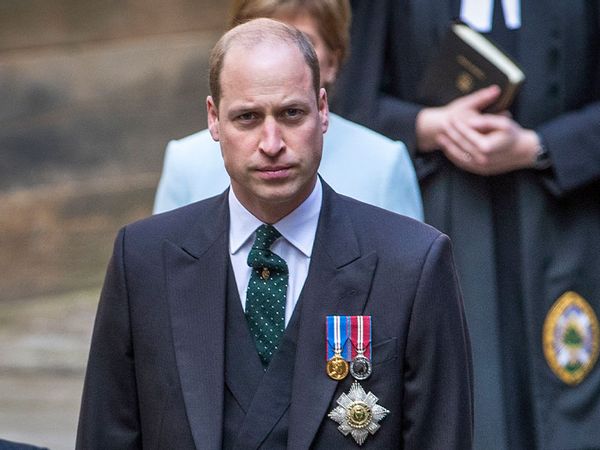 Prince William, The Duke of Cambridge (Jane Barlow - WPA Pool/Getty Images)
The revelation from "Spare," leaked earlier by The Guardian, that William had allegedly physically assaulted Harry, is one more example of the fractured relationship between the two brothers. Earlier, while the two were in school together, William allegedly told Harry he was going to ignore the younger boy, saying, "When we're at school we don't know each other." William also expressed coldness to Meghan, Harry's wife, calling her "the American actress." Harry admitted to Cooper that he has not spoken to his brother or his father for some time. Described in his book as a "full-scale rupture" between himself and the royal family, Harry told Cooper he didn't see himself ever returning to royal duties. But he did express hope that his relationship with his brother could be healed, telling Cooper, "I look forward to us being able to find peace."
---
Want a daily wrap-up of all the news and commentary Salon has to offer? Subscribe to our morning newsletter, Crash Course.
---
07
Harry did not intend for his book to hurt his family
Princess Diana, Princess of Wales with her sons Prince William and Prince Harry attend the Heads of State VE Remembrance Service in Hyde Park on May 7, 1995 in London, England. (Anwar Hussein/Getty Images)
From the quotes and stories that have already been leaked, Harry's book "Spare" is candid and revealing. But he never meant to harm anyone by telling his truth, especially not his family. He told Cooper, "None of anything I've written, anything that I've included is ever intended to hurt my family. But it does give a full picture of the situation as we were growing up, and also squashes this idea that somehow my wife was the one that destroyed the relationship between these two brothers."