For Howard Gordon, the "Accused" represents a change from his usual version of storytelling. Instead of connecting us with a single protagonist like "24"'s Jack Bauer or Carrie Mathison's CIA operative on "Homeland," "Accused" offers a new traveler in the gray areas of morality every week.
Based on the 2010 BBC One series from "Cracker" creator Jimmy McGovern, Gordon's anthology removes the cops from the crime drama equation, homing in on the personal circumstances surrounding the crime from the perspective of its alleged perpetrator.  
The verdict matters less than what we learn about the people at the center of these cases. Since the premise invites viewers to relate to an individual's impossible situation, Gordon hired directors who could do something similar.
The 15-episode season of "Accused" includes episodes directed by Emmy, Grammy and Tony award-winner Billy Porter, Oscar-winner Marlee Matlin, and Tazbah Chavez, a co-executive producer, and writer on "Reservation Dogs." Gordon enlisted each because of their ability to place the audience inside their main characters' world better than he could.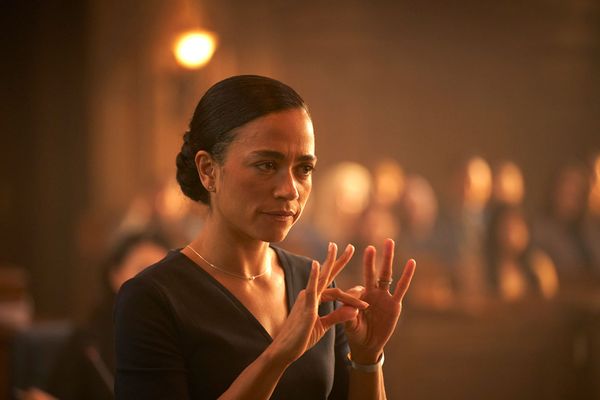 Lauren Ridloff in the "Ava's Story" episode of "Accused" (Steve Wilkie/FOX)
"The opportunity for me to have this show and for it to be the Trojan horse for these voices and these stories has been one of the most incredible pleasures of my career," Gordon explained in a recent virtual press conference, "to just sort of shut up and listen and also . . . just get out of the way and c and have a chance."
Out of the five "Accused" episodes provided for review, the specifics within Porter's and Matlin's makes them stand out.
Matlin's episode features a Deaf surrogate named Ava (Stephanie Nogueras), who breaks the law to protect the infant she births for an affluent couple when they discover the child is also Deaf. She regularly places the viewer in Ava's shoes by cutting the sound to approximate what it's like to navigate a loud world without the sense of hearing and placing the onus of being understood on Deaf people or the hearing impaired.  
She explained to reporters that she emphasized communicating without barriers during the production of her episode. "It's never happened for these actors before.  Many of them said, 'We've never had a director talk to us this way because we've never worked with a director that's deaf,'" she told reporters. "I pay attention. I let them be who they are and treat them with respect as how I would want to be treated."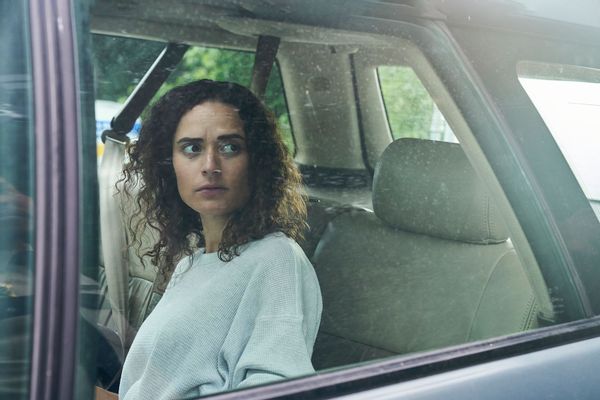 Stephanie Nogueras in the "Ava's Story" episode of "Accused" (Steve Wilkie/FOX)
Porter's episode, "Robyn's Story," is a stateside version of the British show's second season premiere, in which Sean Bean plays a drag queen unwittingly caught in a murder plot. J. Harrison Ghee plays the titular character, the drag persona of a teacher named Kevin, pursued by a man who is in the closet, played by Chris Coy. Porter's take, scripted by playwright Daniel Pearle, increases the stakes by layering race and class into a story that takes place in Boston.
"When I read this, it was like this a queer sort of story, and they're actually calling . . . a Black queer person to direct it," Porter said. "I was also allowed to employ my own vision. And that was nice. That was good for me."
"We wanted to give all the filmmakers and all the storytellers and the diversities of locations and tones its own kind of vocabulary," Gordon said. "So it really was [about] finding that line between what's an aesthetic rule book and set of parameters, and at the same time just giving the filmmakers and the storytellers the latitude to tell the story in the best way possible."
---
Want a daily wrap-up of all the news and commentary Salon has to offer? Subscribe to our morning newsletter, Crash Course.
---
Echoing Gordon's "Trojan horse" strategy is its launch with a dark episode featuring Michael Chiklis playing a good-hearted neurosurgeon who discovers his teenage son's antipathy may be a sign of something more dangerous than simple angst. Chiklis' character Scott is a wealthy man with the luxury of throwing money at his worries. That leads one to assume he begins with higher advantages in the justice system than Ava or Kevin.
But "Accused" doesn't use its format to examine the ways the justice system treats marginalized communities differently from characters like Chiklis' Scott or Keith Carradine's music star Billy, the focus of an upcoming installment. This leads to simple and pat courtroom resolutions to stories arguing that these crimes and the incidents related to them are anything but.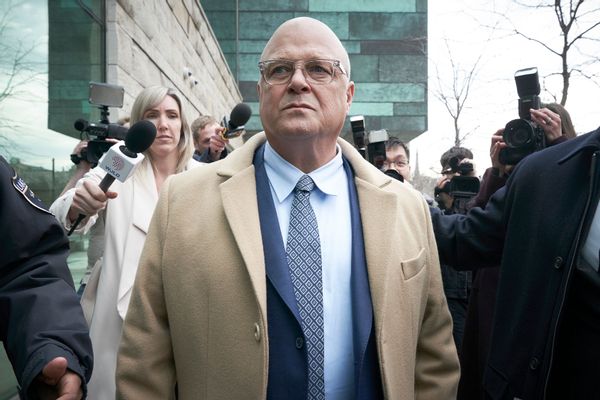 Michael Chiklis in the "Scott's Story" season premiere episode of "Accused" (Steve Wilkie/FOX)
Then again, people may expect nothing more or less from the executive producer who once made the world believe that Jack Bauer could drive clear across Los Angeles in under 30 minutes. Gordon's collaborating directors emphasized the importance of receiving the opportunity to frame their stories for a major broadcast crime anthology in a way that rings true.
"I applauded Howard and the entire production team's encouragement of that, knowing we were telling authentic stories and representing our community appropriately, showing our culture, showing our community," Matlin said.
 "Accused" premieres at 9 p.m. Sunday, Jan. 22 on Fox before making its time period debut at 9 p.m. Tuesday, Jan. 24.