I thought the hardest part of getting Taylor Swift tickets was the fact I was going to be in an airplane at the time. I purchased the in-flight Wifi and hoped for the best, expecting it to be glitchy or out of commission entirely. Once 10 a.m. rolled around, the presale started, and I was somewhere over Alabama with my family. The Wifi was actually fine; it was the presale that was the problem.
As we now know, the Taylor Swift Ticketmaster presale for her upcoming "Eras" tour was a historic fiasco, so much so the Justice Department got involved. But I scored tickets (not while on the plane – more on that later) and I'd like to help you try to get seats too for what will surely be the hottest concert ticket of the summer: Beyoncé's just announced "Renaissance" world tour.
There will be a ton of demand for these shows; like Swift, Beyoncé hasn't done a solo tour for years, and this is a massive, global one. Shows will sell out. Inevitably the process of ticket buying will be stressful and complicated. 
To give yourself the best chance possible to get those seats, you need to do some planning in advance (i.e., now). You'll want to register for Verified Fan, a program started by Ticketmaster, intended to weed out bots and get tickets into the hands of real people. It's free and quick to sign up. It's meant to prevent resellers from competing with actual fans for tickets, and there are often Verified Fan presales, which mean tickets are available to those registered ahead of the general public. 
Here's a breakdown of what we know about impending sales for the "Renaissance" world tour so far, and ticket-buying tips from someone who survived the Swift trenches. 
Verified Fan and presales
Tickets for Beyoncé's tour will start to go on sale in February – yes, this month – for North American shows which begin in July. Ticket sales will apparently be split into three groups: BeyHive Presale, Citi Presale and the General Verified Fan Onsale. There will also be a Verizon Up Presale.
Yes, it's a lottery in the hopes of spending money. This is the world we live in now. 
Verified Fan registration has already opened at Ticketmaster and windows in which to register will close at different points, depending on your city, with some ending as soon as . . . last Thursday, mere days after the tour was even announced. So, it's a good idea to decide where you hope to see a show and register for that location or locations as soon as possible. Rolling Stone calls Verified Fan "your best bet for getting real, verified Beyoncé tickets for now." 
Registering does not guarantee you tickets. But it gets you a chance to buy tickets via presales. Yes, it's a lottery in the hopes of spending money. This is the world we live in now. 
BeyHive members can register for Live Nation Verified Fan. Citi cardmembers can now register for Citi Verified Fan before the first Citi presale starts on Feb. 7.
Ticket resellers 
If you miss out on tickets in presales or general sales or shows sell out (which they're almost certain to do), some tickets will end up on resellers, including Vivid Seats and StubHub. The disadvantage of resellers is that the prices are often jacked up above face value. Some of my friends recommend waiting until the last minute when sellers are more likely to "dump" their unsold seats before a concert, but this advice may not apply to big ticket shows like this tour.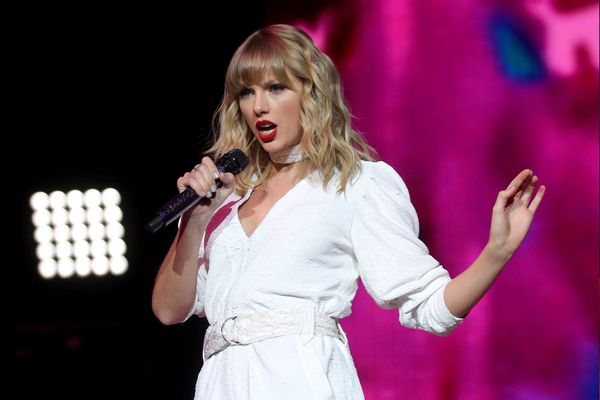 Taylor Swift performs onstage during day two of Capital's Jingle Bell Ball with Seat at London's O2 Arena. (Isabel Infantes/PA Images via Getty Images)Social media secrets
In general, it's a good idea to follow on social media the musicians you want to experience in concert. Tours are first announced on social media now, and things like presale codes, for those ticket presales that require them, can often be found on Twitter, Instagram or Reddit.
Following the venue in which you want to go to a concert is also smart thinking. A venue's social media account may announce presales, provide promo codes or otherwise disseminate useful information to you, future concert-attendee.   
May the odds be ever in your favor
The best seats aren't always the first tickets released.
When it's the big ticket-buying day, whether presale or general sales, log into your account ahead of time (make an account with the ticket seller in advance and save your payment information). Know how much you want to spend and where you're hoping to be. Download or review a seating chart for the venue beforehand.
The best seats aren't always the first tickets released so if you don't get seats right away, try to be patient and hang in there. It may take time to get through incredibly overloaded ticketing systems, and more tickets may be released later or staggered on purpose.
---
Want a daily wrap-up of all the news and commentary Salon has to offer? Subscribe to our morning newsletter, Crash Course.
---
I didn't get Swift tickets while in the air. Like thousands of others, I got stuck in a virtual waiting room after spending much of my flight anticipating a scheduled presale that was hopelessly delayed. But eventually it did start. We had landed at our destination by then, a family vacation. My kid was playing at the hotel arcade with his uncle, and I had had one cocktail when I decided to try again. I logged into the presale and this time I got through. I got seats . . . and lost them. I got seats again, and this time they went through.
Be persistent, flexible and patient. You may not get excellent seats (my Swift tickets certainly aren't) but if you want to be in the room — or stadium — where it happens, don't give up.