"You can just change the story." 
Shaker Heights mom Elena Richardson (Reese Witherspoon) offers this dubious advice to her teenage daughter Izzy (Megan Stott) in Hulu's soapy and earnest "Little Fires Everywhere." But in Wednesday's latest episode, Izzy realizes that she can't do that, not when it comes to her sexuality. 
In a flashback cold open, it's revealed that Izzy and her estranged best friend April (Isabel Gravitt) once made out with each other during a party, and this wasn't the first time. Although it was mutually consensual, when they get caught, April acts as if Izzy molested her. It's the source of their current animosity and Izzy's schoolyard scapegoating.
Although author Celeste Ng didn't specifically write Izzy as gay or bisexual in her 2017 novel on which the series is based, she embraced executive producer Liz Tigelaar's interpretation of the character.
"That was one of the changes that I was most excited about," Ng tells Salon. "Liz Tigelaar, the screenwriter, talked to me about that early on with this noted apprehension. She said, 'Okay, one thing I'm thinking about adding in is exploring her sexuality.' I think I relieved her a lot when I said, I love that because that specifically was something I had thought about putting into the book and I just couldn't find a way to work it in other than, as you said, sort of in subtext. She feels very Other in the book, but we never get into questions of sexuality."
Tigelaar, who is openly bisexual, felt that this aspect of Izzy could explain her difficult relationship with her mother, who can't seem to accept anything other than – as the name of the episode indicates – picture perfect, as she defines it.
"In the book, her relationship with Elena is very informed by the fact that she was a difficult pregnancy. She was in the NICU, and Elena was very worried about her and was a very hovering worried, overprotective mom. It led to Izzy's rebellion," said Tigelaar.
"That was a great backstory, but it was very in the past and hard to manifest in future story. And being able to really put that story into the present and having Izzy to deal with her sexuality as a kid who lives in this house with this mom who wants her to be an extension of her. She lives in this prescribed town in this time period where it's not easy and it's not accepted."
Ng adds, "There's a scene where Izzy is talking to her mother, and her mother asked her, 'Are you gay?' But it's in this tone of, 'Please tell me you're not, right?' It's really heartbreaking for us to look back and think that just 20-odd years ago, that was a lot of what the conversation was. I hope teenagers watch the show, but I hope that that allows some of them to also feel seen and to have a point where maybe they'll be able to talk with parents and adults in their lives about who they are."
As much as Izzy's sexuality drives a wedge between her and Elena, it's yet another point of commonality with Mia (Kerry Washington), although it's only touched on lightly. "We all have parts that scare us. If we can't say it with words, we are artists; there is always another way."
"People like Bebe Chow won't win"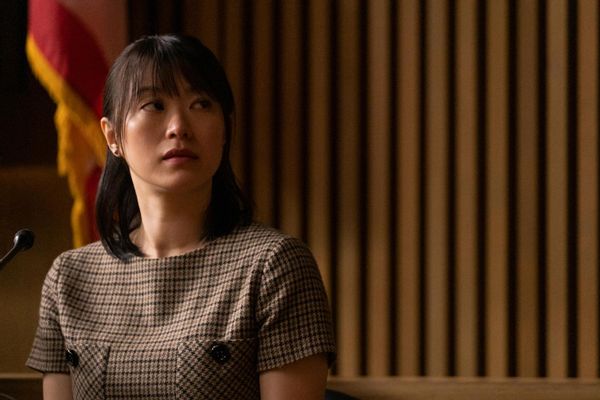 The penultimate episode also spends time at the custody hearing for young May Ling Chow, aka Mirabelle McCullough. Her birth mother Bebe Chow (Huang Lu), having fallen on hard times, had abandoned her infant daughter at a fire station out of desperation, hoping that her baby could have a better life. After years of fertility issues, the wealthy Linda McCullough (Rosemarie DeWitt) and her husband were overjoyed that the fates had brought them a little girl who needed a home, and have spared no expense to give her a life of comfort. But in the meantime, Bebe has landed on her feet and wants her daughter back.
In the series, Elena treats Bebe as an unfit mother, not only because she's abandoned her daughter, but also because she has a minimum-wage job and is undocumented. Yes, biology and heritage are on her side, but how does what she offer compare to the life the McCulloughs can actually provide?
"We had a lot of adopted daughters in the [writers'] room and we all have different relationships to our adoptive families and our birth families," said Tigelaar. "We really wanted to tell a story where we didn't choose sides, and that whichever character we were with, we were with them fully.
"Catherine, our writers' assistant, who's an adopted daughter herself, encouraged us to go back and look at everything to make sure we hadn't erred too much on the side of the birth family. Because what was really important to the adopted daughters in the room is that we all are so grateful to our adoptive parents. We wanted to make sure that we didn't tell a story that was ever implying that adoption was not a wonderful thing."
But "Little Fires Everywhere" also brings in the element of class warfare, and questions whose narrative gets more weight for whatever reason. Part of the reason why Elena sympathizes with her friend Linda is that she knows about all the miscarriages and resultant heartache. Hasn't Linda suffered enough? 
"There's often a narrative with adopted kids, that is like we were always meant to be together. That's a beautiful narrative and it's a narrative that I feel about my own adoptive parents, but that is a narrative that erases this idea that for somebody else, for a birth mother, this was not meant to be. Your 'meant to be' is her profound loss. 
"And we talked a lot about Linda McCullough and said if Linda hadn't had her own fertility struggles and her own painful journey of trying to become a mom, if she already had two biological kids, or even two adopted kids, would you think that she deserves Bebe's baby? Probably not. Who gets Bebe's baby doesn't have anything to do with Linda being deserving. We just really worked to explore all sides of it and explore this idea of how society kind of anoints mothers to be deserving and how much of it is tied to having money or being able to afford to be a good mother."
Elena's telltale dinner bill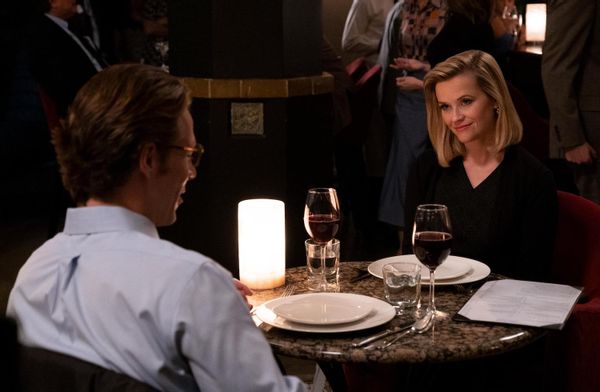 By the end of the episode, Bill Richardson (Joshua Jackson) realizes while checking on an incriminating receipt that his wife Elena most likely had an expensive dinner out while she was in New York, and that it was likely with her college ex Jamie (Luke Bracey). In the series, this character is given much more of a presence than in the novel. Not only does he figure into Elena's flashback episode, but it's shown that this is not the first time that Elena has looked him up as a kind of escape from her life.
"In a novel, you can only cover so much. That's 250 pages but here you get the luxury of an eight-hour series, you have the space to kind of tease out more and layer in more," said Ng.
"[Jamie] was in a couple sentences in the book. He exists. We learned that Elena had this boyfriend who she decided not to stay with and she went off on this safer path. In the flashback episode, but also in the moments where she needs Jamie in sort of in the present moment, I think we get to see her really actively reckoning with the life that she didn't have, which is a big question for many people, but I think especially for women and for mothers. 'What might my life have been like, if I hadn't given up these things? If I hadn't chosen certain things in lieu of other things?'"
Giving Jamie a physical presence also externalizes Elena's inner struggles.
"I tend to be a quiet writer, so I have a lot people remembering a lot, and you can't do that on the screen. That doesn't make for good TV," said Ng. "You have to show that, and so I'm happy that they found ways to bring Jamie in. . .  I think he shows for the audience how she really doesn't recognize some of the parallels between her life and Bebe's life in particular, how she also had had a hard time with certain aspects of parenting, and how she had different choices available to her. It'll show for the viewer, how much she can't look at that because it's a little too close to home."
The fiery finale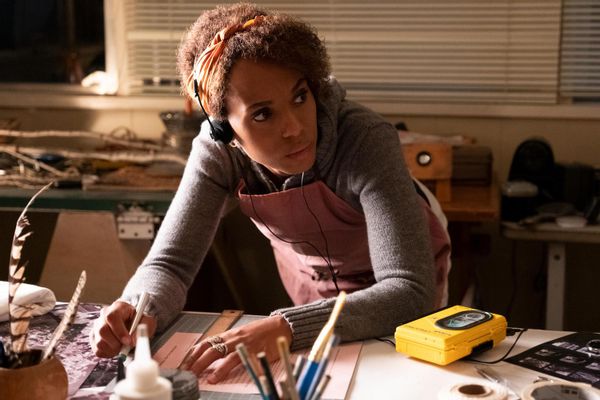 The series begins at the end, with the Richardsons' house on fire, ignited by an unknown hand. As Hulu approaches that conflagration, fans of the book may think they know how the final episode will play out and who started the fire, but with the miniseries already having diverged significantly from the novel, that's not a given.
"I knew what I wanted to do before I ever started writing this. I loved the ending of the book and I wanted to honor the ending," says Tigelaar. "But I also feel because we had more time [on the show], there was an opportunity to take what was there [in the book] and then even go another layer deeper. And that's what we work to in every episode . . . so by the end, that's what we wanted to do as well. I don't know. I hope the people who love the book will love [the show's ending] because I feel like at its core, we honored it. I just feel like we went to an even deeper level."
The finale of "Little Fires Everywhere" will be released on Wednesday, April 22 on Hulu.