Disney+. Apple TV+. Quibi. HBO Max. And now . . . Peacock?!
Yep, in the ongoing Streaming Wars, a new challenger has appeared July 15 with the most colorful plumage of all. Whether this will give it a poultry leg up on the competition remains to be seen, but at least it boasts a name that is already part of the English language. 
Everyone can access Peacock, judging by its proud claim that "It's free as a bird," but there are caveats of course. Salon is here to break down the cost, which movies and TV shows are on it, and most importantly, how to watch. 
How much does Peacock cost?
Peacock (basic): Free. For real! Sign up now. But this is only for the basic tier, which gets you ads and about 13,000 hours of programming, but doesn't get you the best stuff. With Hulu having left the free-tier zone, Peacock smartly follows that model and takes its place. 
Peacock Premium: $4.99/month - This tier gets you 20,000 hours of content, including the good stuff such as Originals, etc. More details in the "What can I watch on Peacock?" section below. Apparently, you still get ads.
Free Premium 
 - For certain Xfinity subscribers or Cox internet subscribers you don't have to pay. In fact, you already have it and may even have gotten access to the early bird access last month. 
 - For Android and Android TV users, you can get a free trial until Oct. 15
 - Free for anyone with sign-up for a 7-day free trial.
Peacock Premium (Ad-Free): $9.99/month - But uh, you still get some ads according to this disclaimer: Due to streaming rights, a small amount of programming will still contain ads (Peacock channels, events and a few shows and movies)
Where can I watch it?
The Peacock app is available on Apple, Google, Chromecast, and Xbox devices, as well as Vizio and LG Smart TVs. Sony PlayStation 4 users will be able to watch also, but not until the week of July 20. Better late than never!
Roku and Amazon Fire TV users: Sorry, you're out of luck. Just like with HBO Max, there's no deal in place for the Peacock app (yet). Hope springs eternal or you can try watching on your computer or casting to your TV/projecting onto your wall.
What can I watch on Peacock?
If you recall that NBC's logo is the rainbow-feathered peacock, you can see the inspiration for the streaming service's name. This means that on the television side, you'll be able to access many of NBC series along with those from the sister networks: USA, Syfy, Bravo, E!,CNBC, MSNBC, Telemundo, and more. 
You'll also get Universal Studios-produced shows that aired on other networks, along with series available through licensing deals with A&E Networks and ViacomCBS. These deals that include shows from History Channel and more actually do well to feather the nest.
On the movies side, you can also get Universal films and their sister studios such as DreamWorks and Focus Films, but there are also titles from Paramount, Lionsgate, Warner Bros. and Blumhouse. 
What sort of access will each tier actually get you? Read on.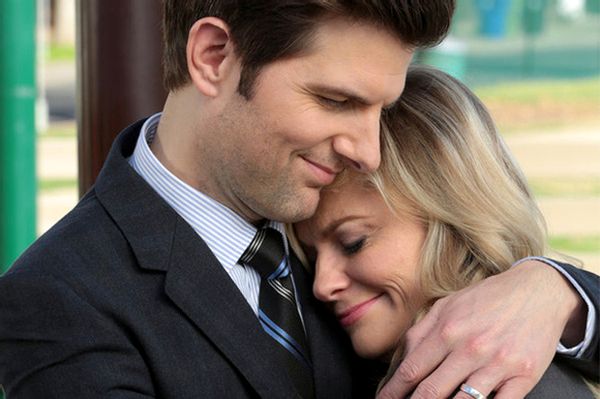 FREE TIER PROGRAMMING
Current NBC TV shows: You can watch one week after broadcast airing, including shows like "This Is Us," "Zoey's Extraordinary Playlist," "World of Dance," and more. 
Library TV shows: "Parks & Recreation," "30 Rock," "Will & Grace," "Parenthood," "Friday Night Lights," "Suits," "Downton Abbey," "Battlestar Galactica," all the USA Blue-Sky shows, "Below Deck," "Flipping Out," "Storage Wars," the OG "Unsolved Mysteries," "Days of Our Lives,"  "Murder She Wrote," "Columbo," "Saved by the Bell," "The Johnny Carson Show," "Leave It to Beaver," "Hell's Kitchen," lots of Spanish-language shows like "Betty en NY," and so much more.
Library movies: "Jurassic Park" films, "The Matrix" franchise, "Do the Right Thing," "Reservoir Dogs," "American Psycho," "Psycho," "The Birds," classic Universal horror flicks, "The Bourne" movies, "Billy Elliott," "Gosford Park," "Fear and Loathing in Las Vegas," "The Sting," "Fried Green Tomatoes," "Charade," a lot of Nicolas Cage flicks, and more.
Live sports: Four exclusive Premier League matches on day of launch, coverage of the U.S. Open Championship and Women's Open Championships, and an NFL Wild Card Playoff Game. Whenever the Tokyo and Beijing Olympics happen, there will be select events available.
On-Demand sports replays: Triple Crown horse races, daily highlights from NBC Sports, and hundreds of hours of sports series, documentaries and films such as "Tiger Woods Chasing History," "1968", "I Am Ali", "Dream Team", "Being Evel", "Feherty", "Willie", and various Peacock Originals (see below).
Originals: For all of you Psych-Os, you can watch the new movie "Psych 2: Lassie Come Home."
And for those who are pining for the Olympics, you can watch "In Deep With Ryan Lochte," and then there's non-Olympics series "Lost Speedways," in which Dale Earnhardt Jr. looks at great racing cathedrals of the past.
There's also an amuse bouche of sorts. Select Premium-tier Originals such as "Brave New World" and "The Capture" are offering the first episodes of their series for free.
Other Channels: This requires more browsing, but just to give you an idea: On launch you can watch four live Premier League soccer games, NBC News NOW Live, highlight channels like "SNL Vault" and "Office Shorts," a late-night talk show channels, genre channels like "80s Mixtape" and "True Crime," and a "Today All Day" channel if you really want that sort of chatter all day long. 
Be aware that certain Premium-tier programs are teased among the free listings, but they're indicated with a purple feather in the corner. And now on to . . . 
PEACOCK PREMIUM PROGRAMMING
Everything from the free tier, plus:
Current NBC TV shows: You can watch the day after broadcast airing, once new episodes start back up, but since pandemic production schedules have caused delays, who knows when that will be. Similarly, once late-night shows begin shooting in-studio, you'll be able to watch earlier in the day before they air on broadcast.
Library TV shows: All the really popular shows like "Ray Donovan," "Law & Order: SVU," "House," "The Affair," "Everybody Loves Raymond," "Yellowstone," "American Ninja Warrior," and more. Coming later are "Chicago Fire" and "Chicago Med," most of the "Real Housewives" series and other big Bravo shows like "Top Chef," "Charmed, "First 48," "Roseanne," "Bates Motel," "Brooklyn Nine-Nine," and more.
Library movies: "Shrek," "Children of Men," "Forgetting Sarah Marshall," "Kicking and Screaming," "Charlie Wilson's War," even more Hitchcock classics, "Ted," "Evan Almighty," and more. Movies that will be coming soon include "Trolls World Tour, "E.T.," "The Purge," the "Fast and the Furious" movies, "Brokeback Mountain," "Lost in Translation," "The Hurt Locker," "The Graduate," and more.
Live and on-demand sports: More then 175 exclusive Premier League matches for the 2020-2021 season; coverage of elite cycling events like the Tour De France beginning in late August, and La Vuelta beginning Oct. 20, and more than 100 hours of WWE content coming in August including series "WWE Untold" and "Steve Austin's Broken Skull Sessions," and compilations like "John Cena's Best WrestleMania Matches."
Originals available at launch:
"Brave New World" The latest adaptation of Aldous Huxley's dystopian novel boasts many stars including Demi Moore, Alden Ehrenreich (aka boy Han Solo), Jessica Brown Findlay (Of "Downton Abbey" & "Black Mirror" fame), Harry Lloyd ("Game of Thrones"), Sen Mitsuji, and more. 
Salon's Culture Critic Melanie McFarland liked it well enough, as long as you temper your expectations to Syfy-level dystopian chic. She described the aesthetic as "a cross between Burning Man and a mass orgy set in an Apple store." 
"The Capture" This is a smart Peacock acquisition because it might actually be one of the best of the Original offerings. In this thriller, DI Rachel Carey (Holliday Grainger) investigates the case of an assault and kidnapping that captures the image of Lance Corporal Shaun Emery (Callum Turner) in the act on CCTV. But doubt sets in as the series spirals into a nail-biting journey into the world of deep fakes, facial recognition, and the state of surveillance.
"Intelligence" David Schwimmer plays an American agent who shakes up a small cyber crimes unit in the U.K. in this comedy written by and co-starring Nick Mohammad as a low-level employee.
For the kiddos, there's also "Where's Waldo?" "Curious George," and "Cleopatra in Space," which follows a teenage Cleopatra who somehow travels 30,000 years into the future and has to save the world.
Originals coming later: 
Among the reboots coming are "Battlestar Galactica," "Punky Brewster" (more of a continuation with a grown-up Soleil Moon Frye), and a "Saved by the Bell" sequel series. 
Emmy Rossum also dons hot pink to play the real-life Los Angeles billboard celebrity "Angelyne," and Seth Meyers staffer Amber Ruffin will get her own show. 
Verdict
The free service is well worth the effort to put the app on your TV, even with ads. If you're a Roku or Amazon user, there may be less incentive to test it out unless you're fine with watching on another device.
As for Premium, your budget or desire to watch "SVU" may vary, but for some sports content and new movies for the family, the cost isn't prohibitive.