It didn't take long for Casey Anthony to become the most hated individual in America. The nicknamed "Tot Mom" was at the center of an infamous 2011 trial concerning the death of her two-year-old daughter Caylee, who was first reported missing on July 15, 2008 by her grandmother (Anthony's mother).
Per evidence obtained amid a lengthy investigation and revelations that Anthony had lied to detectives about her daughter's disappearance and whereabouts, public onlookers — including the media — were quick to point the finger at Anthony for committing the murder. That outrage reached its boiling point on July 5, 2011, when a 12-person jury found Anthony not guilty of first-degree murder, aggravated child abuse and aggravated manslaughter of a child, but guilty of four misdemeanor counts of providing false information to law enforcement.
Following the verdict, Anthony has been living her life in recluse. But now, she's publicly coming forward with her side of the story in a new Peacock documentary called "Casey Anthony: Where the Truth Lies." The three-part series spotlights Anthony's tumultuous childhood and relationships with her daughter and family, and attempts to set the record straight on what exactly happened to Caylee. Alongside Anthony, there are appearances from members of her defense team and friends along with skeptical investigators and former acquaintances-turned-foes.
Here are six shocking revelations from the docuseries:
01
Anthony's fishy employment history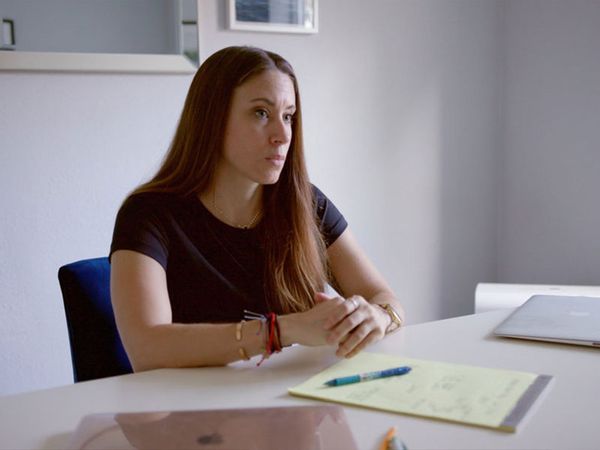 Casey Anthony from "Casey Anthony: Where the Truth Lies" (Peacock)
During the investigation into her daughter's disappearance, Anthony told missing persons investigator Yuri Melich that she was an employee at Universal Studios. Melich soon learned, however, that Anthony didn't actually work there. Detective John Allen, who appears in the docuseries, then suggested that they bring Anthony to Universal Studios in an attempt to get her to confess to her lies and possible wrongdoings. 
"But that's not the reaction we got," Allen said. Instead, Anthony agreed to travel with both investigators and even asserted that she had her own office in the Universal Studios offices. Once there, Anthony waved to the other employees, who, Allen said, waved back hesitantly. 
"You could tell by their expressions that, you know, she doesn't work in the building," Allen continued. "She's not somebody known to the people in there."
Finally, after the trio reached a dead-end hallway, Anthony confessed to both Melich and Allen that she didn't really work at Universal Studios. She was subsequently arrested for lying during the course of that portion of the investigation.
When asked why Anthony felt the need to lie, Allen said that he thinks she killed her own daughter and that she didn't want to get caught.
02
Anthony's "boisterous" lifestyle following Caylee's disappearance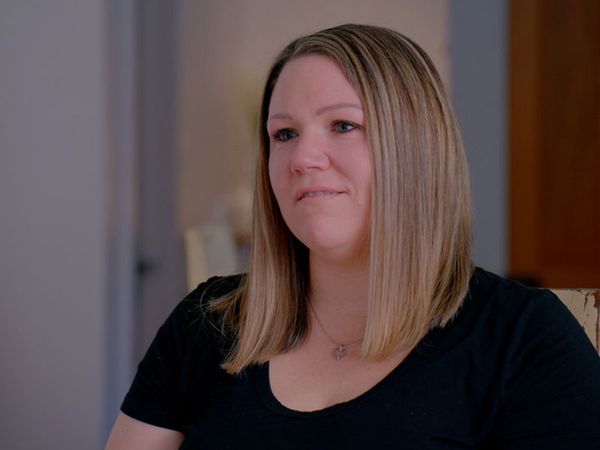 Annie Goderwis from "Casey Anthony: Where the Truth Lies" (Peacock)
Per his interviews with Anthony, detective Eric Edwards determined that Caylee officially disappeared on June 16. A closer look at Anthony's calendar also revealed that she had an active social life, consisting of extravagant partying and hangouts not too long after that date.
During the 31 days between Caylee's death and the official police report for her disappearance, Anthony reportedly stole a checkbook from a friend named Amy Huizenga and used funds that did not belong to her to purchase "things that were unfit for a child," per Edwards.
On July 3, Anthony got a tattoo that says "Bella Vita," which translates to "the good life."
"Your child is missing," Edwards said. "How do you get a tattoo like a billboard, showing the world, 'I'm living the perfect life?' Who does that?"
One of Anthony's former friends, Annie Goderwis, however, claimed in the docuseries that half a dozen photos of Anthony partying that were circulated online were actually taken from "half a dozen different nights over the span of a three-year time period."
"The media made it like all she wanted to do was to kill her kid and go out and party," Goderwis said. "It's not the Anthony that I knew." Goderwis instisted that Anthony didn't go out that often and was never the life of the party. Instead, she "was your typical mom" who loved and adored her daughter.
"Until she herself tells me that she did it, there's no way, no way she killed that baby," Goderwis said.
03
Anthony's childhood of alleged abuse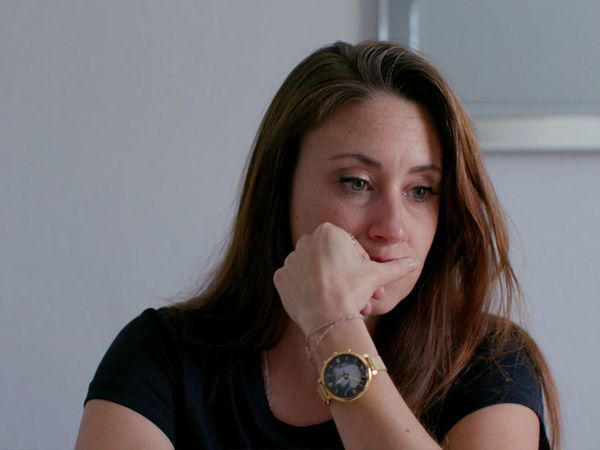 Casey Anthony from "Casey Anthony: Where the Truth Lies" (Peacock)
In the docuseries, Anthony said that her father, George Anthony, sexually abused her between the ages of 8 and 12. Then, between the ages of 12 and 15, Anthony was allegedly abused by her brother.
"Wasn't the same thing that happened with my father," Anthony said. "My brother never raped me. No, no, absolutely not. But it was close enough. Close enough where there was a pattern."
Anthony didn't tell her mother about the abuse she endured until after she became a mother herself at the age of 19. She added that her mother was incredibly controlling and frequently dressed her in a way that Anthony looked much younger than her actual age.
04
George's possible involvement in Caylee's death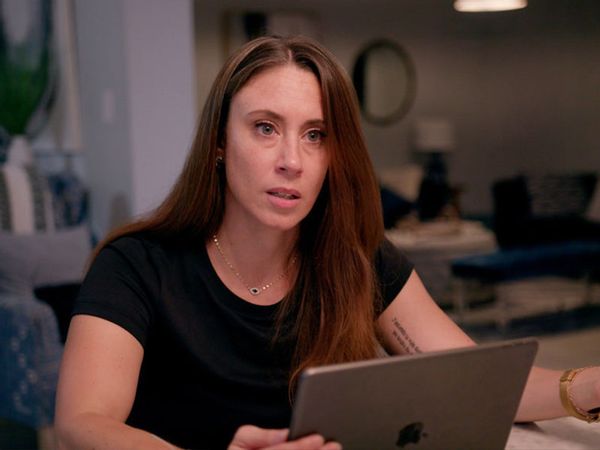 Casey Anthony from "Casey Anthony: Where the Truth Lies" (Peacock)
When asked to recount what happened on June 16, 2008, Anthony said she had fallen asleep with Caylee lying beside her. Anthony's father was also at home with them.
"I was awoken by him shaking me and asking me where Caylee was, which didn't make sense because I looked next to me and that's where she was. TV was still on. She would never even leave my room without telling me, even if she had to go to the bathroom," Anthony explained. 
She continued, "And I immediately started looking around the house . . . I go outside and I'm looking to see where she could be. By the time I came back around from the left side of the house, I came back around towards the front porch, he's [Anthony's father] standing there with her. She's soaking wet. I can see him standing there with her in his arms. And hand her to me. And telling me that it's my fault, that I did that. That I caused that. And I just collapsed with her in my arms."  
Anthony said that Caylee felt heavy and cold. She claims her father then took Caylee from her and said that everything would be OK and Caylee would be too.  
"I wanted to believe him. Because I wanted her to be okay. He took her from me and he walked away."
In between Caylee's disappearance and the first police report, Anthony said her father reassured her that Caylee was safe and that both mother and daughter would be reunited soon.
"He would tell me she was fine. 'Just keep doing what I'm telling you to do. You guys will be reunited soon,'" Anthony said her father had told her over the phone.
"I'm not outright accusing him of murder, but it wasn't an accident in the pool."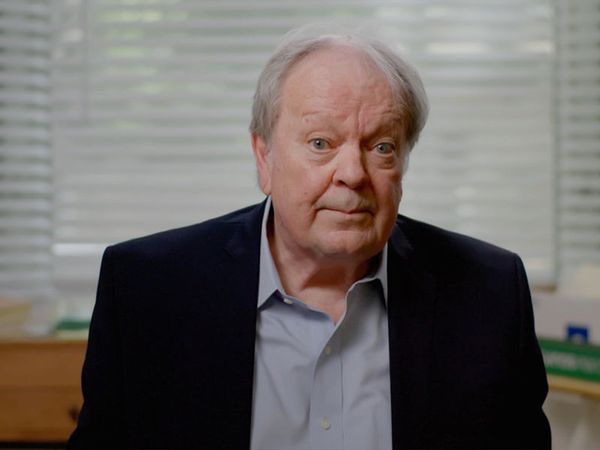 Pat McKenna from "Casey Anthony: Where the Truth Lies" (Peacock)
Following Anthony's acquittal, she and her defense team received several death threats, one of which included a picture of Anthony with a bullet through her head. Protesters also targeted her team members' children and families. To keep their client safe, Anthony's team rented a house in the panhandle for her. Eventually, Anthony was taken in by Pat McKenna, an investigator who was also part of Anthony's defense team.
"With the approval of my family, I brought her to my house," McKenna said in the docuseries. "Everybody agreed, and I said I'd, you know, provide a year's worth of safety for this kid."
"Pat offered to let me stay at his house for nothing until I figured out what my plan was going to be," Anthony said. "He's the guy that would walk me down the aisle if I was ever dumb enough to get married. He's the closest thing to a real dad that I've ever had."
06
Anthony still doesn't know how her daughter died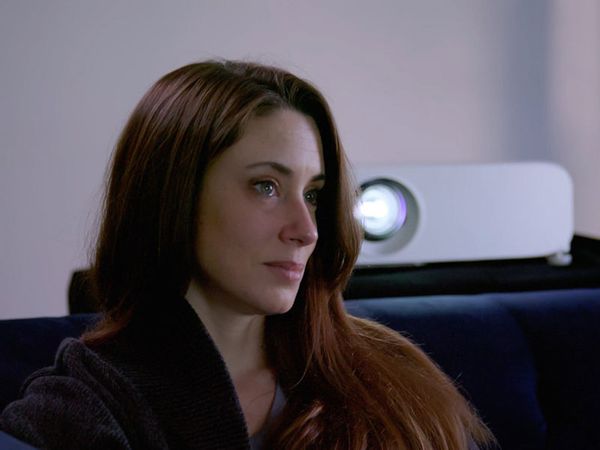 Casey Anthony from "Casey Anthony: Where the Truth Lies" (Peacock)
In the documentary, Anthony asserted that she doesn't know how Caylee died, but she knows that her daughter didn't drown in the family pool and that her father, George, was involved in some way. 
"There was that little girl inside of me that wanted to believe he wouldn't hurt her the way he hurt me," Anthony said.
As for Caylee drowning in the pool, Anthony said, "There was nothing for her to have shimmied up. To me, there's no way of explaining that . . . unless he [Anthony's father] put her in the pool to cover up what he did. So if he decided to call the police or if I decided to call the police, they would have looked at it as a drowning and not actually examined her body."
Anthony continued, "I'm sure there were times where I was incapacitated as a child, was limp and lifeless. That's what I think about. I wish every day I would have said something to somebody at some point. Maybe things would be different. Probably not."
"Casey Anthony: Where the Truth Lies" is currently streaming on Peacock. Watch a trailer for it below, via YouTube: