PBS president and CEO Paula Kerger has held her position since 2006, making her the longest-serving president and CEO in public television's history. That also means she's led the Public Broadcasting Service to the other side of several existential battles, first during George W. Bush's presidency and again through Donald Trump's administration.
One would assume that with a Democrat in the Oval Office whose party holds the Senate, Kerger can relax. But that is never the case.
"Every time there's a change in Congress, we always try to imagine what will be the conversations that take place as legislators really balance a lot of funding requests," Kerger told reporters covering PBS' press conferences at the Television Critics Association's Winter Press Tour.
PBS' cost to the American taxpayer has skyrocketed from $1.35 per citizen, per year, in 2017 to $1.40 today.
She went on to point out that with the number of newly minted state representatives joining the House, "making sure that as new members come in, they're aware of the work that is underway within their stations is a big priority. And stations have been thinking about this, as they prepare for this new season."
Kerger is accustomed to expecting PBS to become a political football during Republican administrations. And while the GOP has a slim majority in the House, one can't rule out the possibility of a congressional official training its sights on the Corporation for Public Broadcasting.
At the moment, however, funding for the public trust that is the home of "Masterpiece," "American Experience," "PBS NewsHour" and "Great Performances" is secure. Kerger reminded reporters that PBS is forward-funded, meaning that the $475 million the CPB was granted for 2023 is already in place, with another $525 million pending for 2024.
That said, inflation has hit public broadcasting in the same way it's impacted everyone else. So PBS' cost to the American taxpayer has skyrocketed from $1.35 per citizen, per year, in 2017 to $1.40 today.
"It's a really small amount of money that has such a tremendous impact in communities," Kerger pointed out. "We saw that during COVID when our stations stepped up their work in classrooms to support at-home learning both through broadcast as well as through digital."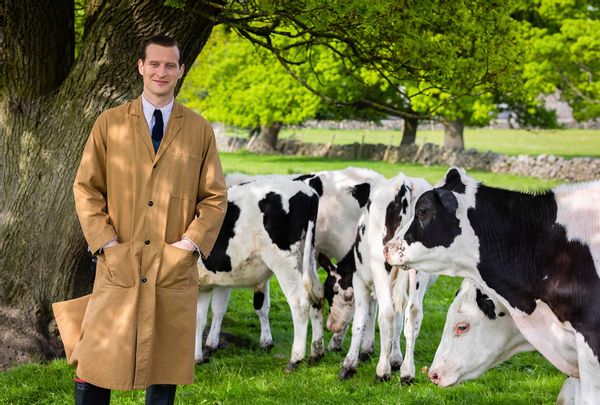 Nicholas Ralph as James Herriot in "All Creatures Great and Small"on PBS' "Masterpiece" (PBS/Playground Television Ltd.)As always, most of these funds stream directly to PBS member stations in markets across the country. Out of that larger pot, $282.86 million is allocated for direct station grants to be used "for purposes related primarily to the production or acquisition of programming," according to the CPB's Federal Appropriation Request and Justification document. $94.28 million is earmarked for national public television programming.
This is why Kerger stresses that the best conversations about the future of public television should happen in local districts.
"As I visit more and more communities, the last remaining locally owned, operated . . . media organizations, radio, and television, in a lot of communities [are] the public stations," she said. "They're very focused on local journalism and local stories. And again, that's something that I think that it would be helpful for legislators to really understand: how the stations clearly play a role in making sure that local stories are being told."
The other lesson Kerger says she and her team learned during the pandemic – the "biggest learning," she says – is the number of children who have been educationally and functionally left behind because of a lack of broadband access.
"I think we are aware as a country that, again, not everyone has access," she said. "Sometimes I am surprised when I talk about things like broadcast television that there are still a lot of people that live in homes where broad broadband is not really a possibility, maybe for economic reasons, or geographic reasons, or whatever. And I think that's why now what we're seeing is this focus on the rollout of broadband.
"Broadcast ... is the central way that we reach a lot of people."
"This is not a political statement," Kerger added. "This is just an observation that, you know, people need access to information. Think about the number of job applications and other things that you have to do online. And so the same commitment that fired up the rural electrification program across the country, I think, is really needed to run broadband."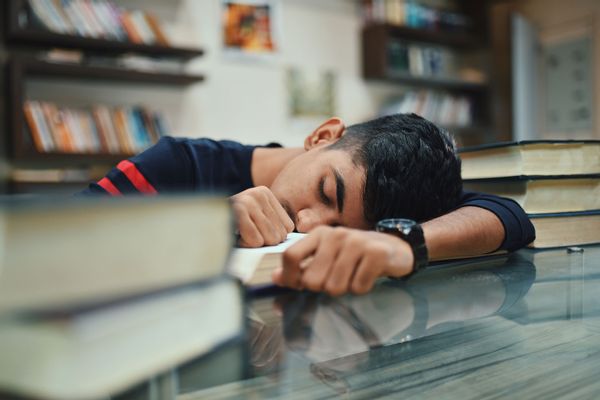 Teenage boy in the library (Getty Images/Mayur Kakade)Simultaneously, Kerger concedes that PBS still has work to do in terms of smoothing out its streaming experience in an environment where the linear broadcast audience is declining. PBS content is available on Prime Video thanks to a partnership with Amazon. However, as one reporter pointed out, access to its content via PBS Passport, the online premium it offers to viewers who financially support their local stations, is inconsistent.
---
Want a daily wrap-up of all the news and commentary Salon has to offer? Subscribe to our morning newsletter, Crash Course.
---
"What we're hoping to do is really look at other ways that we can help our stations as the technology continues to evolve and to be more omnipresent with where our content is, so it's easier to find and accessible," Kerger said.
PBS has other priorities to tackle. Part of the CPB's current appropriation will be used to modernize public media's interconnection system, the distribution network that enables PBS content to broadcast through local stations. This enables public television programming to reach 98% of the United States audience for free.
"Obviously broadcast for us continues to be really strong and important," said Kerger. "I always feel like I have to say that because I think people have suddenly moved past broadcast. But it is the central way that we reach a lot of people, including a lot of people that frankly, that is their only access."