Four years ago New York Times columnist Maureen Dowd made an observation worth revisiting in light of recent headlines. "Celebrity supersedes criminality," she wrote. Dowd came to this conclusion in evaluating "Leaving Neverland," HBO's documentary featuring the stories of two men who allege the late Michael Jackson sexually abused them when they were children.  
But for decades R. Kelly also proved her to be right. In 2002 Kelly was simply too famous for an indictment on 14 counts of child pornography to stick. His celebrity and power in the music industry bought his victims' silence and empowered fans to attack his accusers. That shield held until 2019, when "Surviving R. Kelly" made his crimes even more famous than his talent. 
That same year Cook County State's Attorney's Office in Illinois finally charged Kelly with 10 counts of aggravated criminal sexual abuse involving four victims, three of whom were minors at the time they allege that they had sex with him. 
So if you're wondering why people are furious at Ashton Kutcher for telling Esquire that he wants his friend and "That '70s Show" co-star Danny Masterson "to be found innocent of the charges brought against him," consider how many times we've watched fame overpower justice many times, especially within the last couple of years.
Johnny Depp's defamation suit against his ex Amber Heard was a domestic violence case reconfigured as a battle of star power fought outside of the courtroom as well as within, and that was a war Heard was never going to win. Theirs was a civil case, but its outcome fed real fears that justice might evade Megan Thee Stallion in the criminal case against the man who assaulted her with a gun, hip-hop artist Tory Lanez.
We've seen fame overpower justice many times, especially within the last couple of years.
He eventually was found guilty on all three felony charges related to the case and faces up to 22 years in prison. Until that moment, and afterward, a loud constituency that included other rap stars such as Drake and 50 Cent accused Megan of lying. Lots of people believed them.
The Cook County State's Attorney's office's decision to drop the charges it initially brought against Kelly in 2019 picks at these wounds, as does coverage related to Masterson's retrial on multiple charges of sexual assault.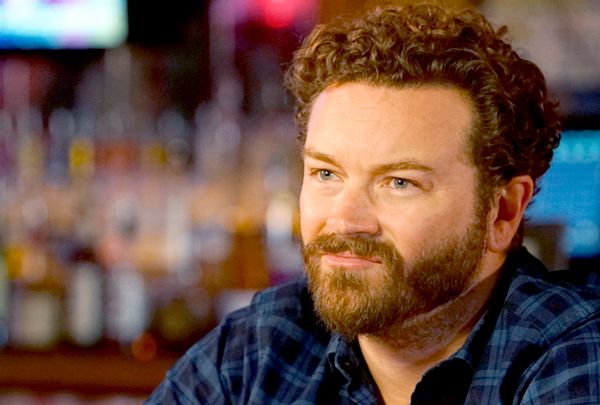 Danny Masterson (Getty/Anna Webber)
It is important to delineate distinctions between Masterson's case and Kelly's, foremost being that Masterson's guilt or innocence has yet to be determined by a jury.
The actor is accused of forcibly raping three women at his home in the Hollywood Hills from 2001 to 2003, when "That '70s Show" was in production. A jury could not reach a verdict in his first trial, leading the Los Angeles County District Attorney's office to pursue a second trial against Masterson in early January. Jury selection is scheduled to begin on March 29.
In contrast, Kelly was definitively found guilty in 2022 on charges of federal racketeering and sex trafficking brought by the Eastern District of New York. He is currently serving 30 years in prison and faces up to 90 additional years stemming from last September's conviction in an Illinois federal court on three charges of production of child pornography and three charges of enticing a child. Sentencing will take place on Feb. 23. He is also facing criminal charges in Minnesota, where he's accused of engaging in prostitution with a minor.
But it is because of these other sentences, explained Cook County State's Attorney Kim Foxx, that her office is choosing to "direct our resources to find justice for other victims of sexual abuse." This is a commendable goal if it proves to be true. The part of that decision that gives one pause, however, is where she mentions those other victims as not having "the power of a documentary to bring their abusers to light."
Foxx is referring to "Surviving R. Kelly," Lifetime's documentary series that exposed a wide viewership to the history of rape and sexual abuse claims against the singer dating back to the early '90s. Until that series aired, Kelly's career and his sexual predation were unhindered, largely because people weren't paying attention.
"Surviving" changed that, leading to Kelly finally being brought to justice. He was found guilty in 2021 on racketeering charges and violations of the Mann Act, the crux of the New York district attorney's case. He still faces charges in Minnesota.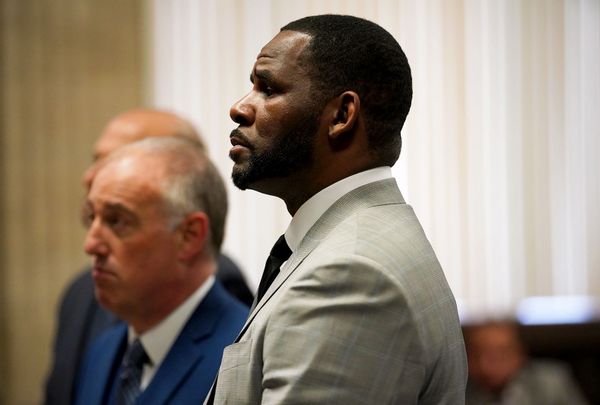 R. Kelly pleads not guilty to a new indictment before Judge Lawrence Flood at Leighton Criminal Court Building in Chicago on June 6, 2019. R&B star R. Kelly pleaded not guilty Thursday in a Chicago courtroom to 11 new felony sex crime charges. The charges were a refiling of one of the four cases of alleged abuse that prosecutors lodged against the singer earlier this year. (JASON WAMBSGANS/AFP via Getty Images)
The New York and Illinois federal court charges came after the Cook County State's Attorney's office brought its charges. Thus, Foxx noted that Kelly's federal convictions led her office to conclude that "justice has been served." At least one of Kelly's victims, Jerhonda Pace, feels differently.
Through her attorney David Fish, Pace shared with NPR that if Kelly's federal appeal lead to his conviction being overturned, he could get out of prison. "This is not just a theoretical concern: we all saw Bill Cosby recently won on appeal and is back doing comedy tours," the statement points out.
Cosby should be Exhibit A in all "celebrity supersedes criminality" claims: He was convicted of drugging and sexually assaulting Andrea Constand in 2018. But in 2021 the Pennsylvania Supreme Court overturned his conviction on a technicality after Cosby has served just under three years of his three-to-10-year sentence.
The case hinged on incriminating testimony Cosby gave in Constand's civil suit he submitted on the condition that criminal charges would not be brought against him, to which former Montgomery County District Attorney Bruce Castor agreed. 
Constand is one of the dozens of women who came forward to accuse Cosby of sexual assault. Nevertheless, Cosby's fans tend to forget that he admitted to drugging and assaulting Constand because he was led to believe he wouldn't be prosecuted. To them, the performer's case being overturned means he's innocent of the crime. He is not.
For decades Cosby cultivated his image as "America's Dad." Kelly's reputation never approximated such saintliness, but he's still the man whose biggest hit "I Believe I Can Fly" was played and sung in church services and graduation ceremonies for years.  
People with a deeper connection to Kelly's song catalog long excused the allegations against him as lies. Worse, they insist that his victims, even the underaged ones, knew what they were getting into when they accepted his invitation to be alone with him.
Kelly was deemed by the court to be a dangerous, violent sex offender. Cosby was too.
For the Cook County prosecutor to drop those charges doesn't merely deny justice to the victims with sexual abuse claims against him. It implies that the existing punishment Kelly is facing is enough.
because the public bore witness to it via "Surviving R. Kelly." Another way to interpret this is that the documentary series made Kelly's criminality famous enough for Cook County to consider acting on its charges to be extraneous.
Following through may not have yielded additional guilty verdicts. But dropping them removes the possibility of placing another padlock on a cell from which Kelly may yet litigate his way out. His reputation is wrecked, but Cosby proves that if Kelly somehow gains release from prison, he might be able to sell tickets to live shows and be free to harm others.
Masterson's popularity isn't nearly as broad, but people have noticed his absence from "That '90s Show" and possibly "The Ranch," the Netflix series that originally reunited him with Kutcher in 2016 before he was written off, related to the allegations.
Fewer people may have followed his first trial but, owing to the accusers' implication that the Church of Scientology helped cover up Masterson's alleged crimes, more folks will be paying attention now.
That makes Kutcher's observations ill-timed from the perspective of public relations and justice – the votes on each count in the deadlocked mistrial leaned toward acquittal. A jury will make the ultimate determination of whether Masterson is guilty or not. But increasingly in our age, the court of public opinion places its thumb on those scales long before a trial begins. Proclamations like Kutcher's become part of that problem.
Esquire is careful to contextualize Kutcher's wish for his friend to be found innocent,
Which is not, crucially, the same as Kutcher wanting his friend to get off the hook. He wants this man who was an example of how to handle yourself at a crucial time in his own life to actually be that example. To be innocent.

"Ultimately, I can't know," says Kutcher of what the answer is or should be in this moment. "I'm not the judge. I'm not the jury. I'm not the DA. I'm not the victim. And I'm not the accused. And so, in that case, I don't have a space to comment." He pauses. "I just don't know." 
Not knowing what to make of the criminal charges against a famous friend is understandable. Say nothing about that friend to a magazine – which Kutcher may have thought he was doing but obviously didn't – is also acceptable.
But Kutcher is a figure with a massive platform and fans who might be moved to stand up for Masterson regardless of whether he asks them to. He said he doesn't know, but he voiced how he wants the trial to play out. That may be enough to buy a reasonable amount of doubt, regardless of what the second jury determines.