The Forman Basement has welcomed a new batch of cool kids in "That '90s Show," Netflix's spinoff continuation of "That '70s Show." Set 15 years after the events of "That '70s Show," the comedy series features plenty of new faces and several familiar faces, albeit mainly for brief cameos.
Red and Kitty Forman (Kurtwood Smith and Debra Jo Rupp), who anchored "That '70s Show," are back and reprising their roles as the host of the teens' favorite hangout spot. While Red is as grouchy and forbidding as ever, Kitty is the warm presence that makes the Forman home so inviting. This time around, the pair is welcoming their granddaughter Leia Forman (Callie Haverda) to stay for the summer, which also brings the return of her parents Eric Forman and Donna Pinciotti (Topher Grace and Laura Prepon) in the first episode when they drop her off.
Among the original crew of friends, we briefly see Michael Kelso and Jackie Burkhart (Ashton Kutcher and Mila Kunis), the now married couple who are also married in real life. There's also their foreign exchange student pal Fez (Wilmer Valderrama) who is now running a hair salon called 'Chez Fez' and dating Sherri Runck (Andrea Anders), the Formans' new next-door neighbor and the mother of Gwen and Nate Runck (Ashley Aufderheide and Maxwell Acee Donovan). We even get a glimpse of Donna's dad Bob Pinciotti (Don Stark) who wants to impress his granddaughter Leia, and  frequent "That '70s Show" guest star Tommy Chong, who makes an appearance in the third episode as aging hippie and stoner Leo.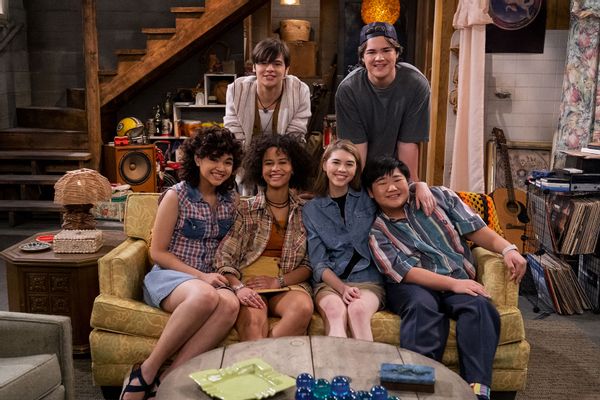 That '90s Show (Photo courtesy of Netflix)With so many of the original stars back, it's easy to overlook the ones who are missing. Here's a look at who didn't return to Point Place and why:
Steven Hyde (Danny Masterson)
Their run on "That '70s Show": The foster son of Red and Kitty Forman, Steven Hyde is a sarcastic loner who is best friends with his later foster-brother Eric Forman, despite being polar opposites. Similar to many teenagers growing up in the '70s, Hyde is skeptical of the government and authority, often doing drugs or partaking in underage drinking as forms of rebellion. Hyde is initially the more "street smart" member of the friend group but over time, he becomes the intelligent yet compassionate "tough guy" who harbors a deep love for his ex-girlfriend Jackie Burkhart.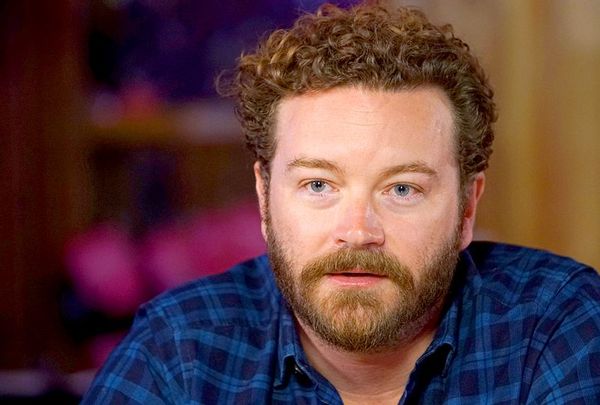 Danny Masterson (Getty/Anna Webber)
Why they're not back: In 2020, Masterson was embroiled in his own legal troubles after being charged with forcibly raping three women in separate incidents between 2001 and 2003. The actor pleaded not guilty to all the charges in January 2021 and stood trial in 2022. In December of that year, Masterson's trial was declared a mistrial after the jury said they were unable to agree upon a verdict. A new trial date has been set for March 2023.  
Amid the allegations, Netflix fired Masterson from its original series "The Ranch," which also starred Ashton Kutcher in a lead role and featured several "That '70s Show" alumni, including Valderrama, Smith and Rupp. Per a statement published by HuffPost, Netflix announced that production for the eight-season show would resume in early 2018 without Masterson.  
In "That '90s Show," Hyde is not mentioned by any of the other characters — at least not in the first season. His absence is also not explained nor is it a major plot line.
Laurie Forman (Lisa Robin Kelly)
Their run on "That '70s Show": Laurie Forman is the older sister of Eric and a recurring antagonist on the show. She is an aimless college dropout who is best known for bullying her younger brother — much to her enjoyment — being Red's favorite child and jeopardizing romantic relationships, mainly Jackie and Michael's. At the end of Season 5, Laurie "married" Fez to help him avoid possible deportation, but their relationship was short-lived due to Laurie's adultery. Laurie's final appearance was in Season 6.
Laurie isn't referred to by name on "That '90s Show," but Red acknowledges that Eric is his second child with Kitty.
Why they're not back: In Season 6, due to her personal struggles with alcohol and substance abuse, Kelly was replaced by actor Christina Moore. In 2010, Kelly was arrested for a DUI and in 2012, she was arrested on several domestic violence charges. On June 23, 2013, she was arrested for a suspected DUI after failing a field-sobriety test. That same year, Kelly tragically passed away in her sleep, just a few days after checking into Pax Rehab House in Altadena, California. It was later revealed that her death was due to an accidental overdose.
Midge Pinciotti (Tanya Roberts)
Their run on "That '70s Show": Midge Pinciotti is the dim-witted yet caring stay-at-home mother of Donna Pinciotti. She was married to her high school sweetheart Bob and together, the pair lived next door to the Formans. In Point Place, Midge was best known for being a source of embarrassment to her daughter and, at one point, a sexual fantasy for Eric (Roberts was famously a cast member on "Charlie's Angels"). Her tumultuous relationship with her more old-fashioned, traditional husband later led to Bob and Midge's on-screen divorce and her leaving for California to pursue a career on Broadway.
Why they're not back: Sadly, Roberts passed away on Jan. 5, 2021 from a urinary tract infection that spread to her kidney, gallbladder, liver and bloodstream. She was 71 years old.
Randy Pearson (Josh Meyers)
Their run on "That '70s Show": Introduced during the show's eighth and final season, Randy Pearson is an avid music enthusiast who helps Steven run his record store and later, dates Donna. Interestingly, Randy was meant to replace both Eric Forman and Michael Kelso, as their respective actors chose to leave the show after Season 7. Randy's personality is also a mesh of both Eric and Michael — he shares Eric's sense of humor and is both good looking and successful with women, like Michael. 
Despite his relationship with Donna, Randy has never met Eric in person. The former, however, knows about the latter through his conversations with the crew.
Why they're not back: Now that Eric and Donna are happily married, there seems to be no place for Randy in the spinoff. Some fans, however, proved otherwise, theorizing that Leia isn't actually Eric's daughter — but rather, Randy's. Reddit user u/bored_bingewatcher noted that in Episode 6, Leia is seen celebrating her 15th birthday in 1995. This means that Leia would have to have been conceived in early 1980 or the end of 1979, almost immediately after Donna and Eric reunited in the "That '70s Show" finale.
Meyers' Randy is neither seen nor mentioned in "That '90s Show."
"That '90s Show" is currently available for streaming on Netflix. Watch a trailer for it below, via YouTube: